Blondie's single "Heart of Glass"—released 40 years ago this month—wasn't supposed to be a hit. It wasn't even supposed to be on an album. When the band entered the studio to record 1978's now-classic Parallel Lines, "Glass" was an abandoned disco experiment from years before. Their producer, Mike Chapman, persuaded them to salvage it by pumping up the backbeat.
By the spring of 1979, the glittery dance-pop anthem was "a commercial phenomenon," says Blondie drummer Clem Burke, pushing the band from a fixture on New York's underground punk scene to international stars. Singer Debbie Harry, guitarist Chris Stein and Burke recently marked the song's anniversary with a 12-inch vinyl EP that resurrects early incarnations. There's another milestone as well: In mid-March, the band will perform in Cuba for the first time. "Chris and I have always talked about going there," says Harry.
That's not surprising, says Burke, who describes Stein, affectionately, as a "left-wing commie." He had wanted to go when Fidel Castro was alive. "The handling of most of Latin America is disgraceful, and Cuba especially so," says Stein. The band had intended to play there in 2015, when President Barack Obama restored diplomatic relations and lifted travel restrictions. "That didn't happen," says Burke, and then came Donald Trump. "When the new administration put these sanctions on [Cuba], we had to find a different arrangement. So we're going under the auspices of a cultural exchange."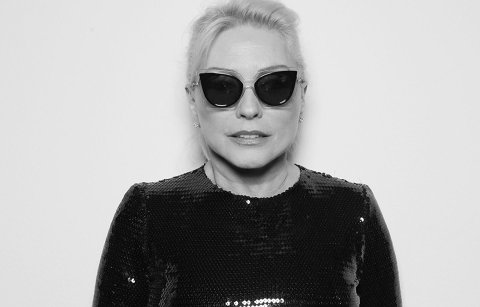 The four-day Cuba event, called Blondie in Havana, will emphasize tracks with a Latin or reggaeton flavor. "We have a song we used to do way back in the early days, 'Attack of the Giant Ants,'" says Harry, who remains a compelling performer at 73. "We might drag that old thing out because it's got that boom-boom-boom-boom-boom beat." Additionally, she wants to play the Spanish-language version of "Call Me," a 1980 hit from the American Gigolo soundtrack, and the cumbia-inspired "Sugar on the Side," from the band's 2014 album, Ghosts of Download.
Havana's historic Teatro Mella, where two concerts will take place, on March 15 and 16, is a long way from the band's grungier early days gigging at Max's Kansas City and CBGB, the club that incubated New York's punk explosion. The suavely cool Stein and the magnetic Harry founded Blondie in 1974, and Burke joined not long after (rotating members have come and gone). As "Glass" demonstrates, the New Wave and punk pioneers were adept and enthusiastic genre jumpers.
Back then, Stein and the platinum-haired Harry—a former waitress with a voice both dreamy and sharp—were creative and romantic partners. The band's 1976 self-titled debut drew raves, but sales were disappointing.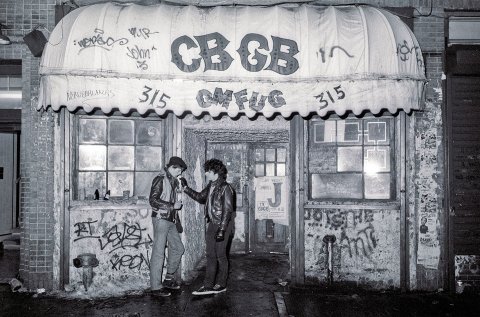 Parallel Lines, with its indelible fusion of pop songcraft and punk charisma, came two years later. The band's label, Chrysalis, initially rejected it. "They didn't think there were any hits," says Harry. In fact, there were two besides "Heart of Glass"—the stalker anthem "One Way or Another" and the power-pop classic "Hanging on the Telephone."
But it was "Glass" that crossed over. Disco was a new frontier for Blondie, or any nominal rock band. So was the sonic blueprint: a burbling Roland drum machine that gives the song its otherworldly pulse. "It was an arduous process," Burke says. "Digital and MIDI didn't exist then. You had to do it manually: The synthesizer would go out of sync with the [drum loop] after a measure or two."
The new EP exhumes an embryonic version with a slower, funkier groove. "It incubated over a period of years," Burke says. "When I heard the Saturday Night Fever soundtrack, that was the inspiration for my drum performance." Legend has it that the drummer initially refused to play "Glass" live, though he disputes this; it was just difficult to present properly.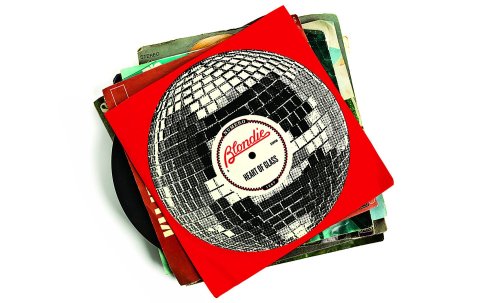 Parallel Lines went on to sell millions, and its follow-ups, 1979's Eat to the Beat and 1980's Autoamerican, offered even bolder genre leaps. "I'm fond of Autoamerican," says Stein, "because it's weirder and more all over the place."
While making that record, Blondie first heard rap music and befriended early hip-hop pioneer Fab Five Freddy. "There was an excitement and a power [to rap]," says Harry. "In my mind, it seemed like a folk music ethic."
Stein remembers Freddy taking the band to a memorable concert put on by a Police Athletic League in the Bronx, where the Funky 4 + 1 and Grandmaster Flash played. Blondie was dazzled, and the result was "Rapture." With Harry's icy-cool delivery, it became the first rap song ever to reach No. 1.
"I would do a listening party in my loft for friends when an album was finished," says Burke. "I remember their reaction when 'Rapture' came on: Jaws dropped." (Thirty-eight years later, the band remains a fan of hip-hop. Burke became interested in Kendrick Lamar after David Bowie cited him as an influence; Harry listens to rap at the gym: "My trainer likes rap, so I always work out to it.")
Autoamerican also included "The Tide Is High," a cover of a Jamaican ska tune. Blondie's version, Stein complains, now seems to play in every CVS store he goes into. "The best thing to do then," Harry tells Stein, "is to stay out of CVS."
"That's where my prescriptions are," Stein replies. "So it's unavoidable."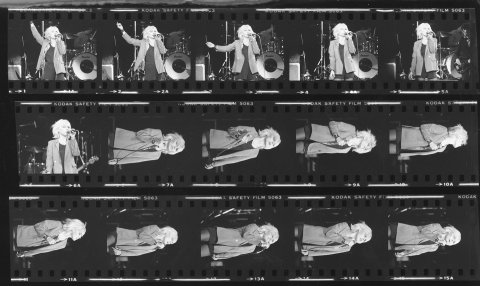 By 1983, the band had been done in by debt, drug addiction and illness—Stein had been diagnosed with a rare and serious autoimmune disease. Harry is understandably uninterested in revisiting that time now. As she told Vice in 2017, "Chris was sick, and the IRS took the house. I mean, everything just went 'braah!'"
The couple broke up, but the band got back together in the late 1990s. "There was, like, a curve upwards of other people referencing the band," says Stein of bands like the Smashing Pumpkins covering their songs. "One Way or Another" was featured in 1998's The Rugrats Movie. (Yes, millennials discovered Blondie via a Rugrats soundtrack).
Blondie's 1999 reunion effort, No Exit, was fairly well received, and the band has been touring ever since; its most recent album, 2017's Pollinator, included collaborations with new-generation stars like Charli XCX and Dev Hynes (aka Blood Orange). And there are side projects: Stein, an avid photographer, recently released a punk photography book called Point of View: Me, New York City, and the Punk Scene. Harry will soon tell all in a nearly finished memoir. "I'm a little behind—about two years," she says with a laugh. The book began as interviews with rock journalist Sylvie Simmons. "I hated it for a while. Now, I love it," says Harry. "Pretty soon, I'll probably hate it again."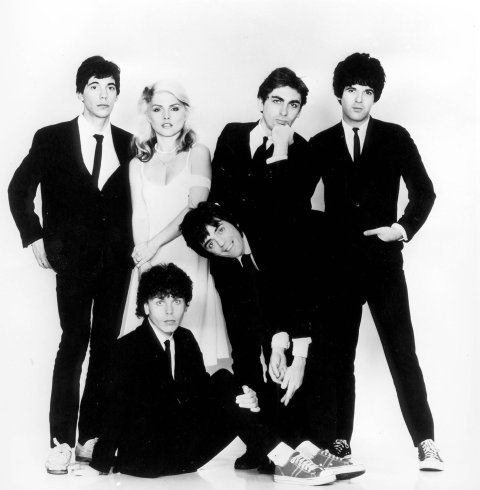 In 2019, Blondie's endurance is "kind of a miracle," says Harry. Along with Patti Smith, the band is one of the few surviving acts from the original CBGB scene. Their good friend Joey Ramone and his fellow Ramones are dead; the Cramps are defunct; Talking Heads will almost certainly never reunite without divine intervention (or a very hefty Coachella offer).
The first wave of British punk hasn't fared much better. By chance, while I'm interviewing Burke, news breaks that Buzzcocks frontman Pete Shelley has died at 63, and I find myself blurting out the news. "It's too early for people like that to pass," says Burke, before launching into stories about the Buzzcocks opening for Blondie in 1978.
But while the bands are gone, punk iconography endures—in sometimes unfortunate ways. "There's a CBGB bar at Newark Airport," says Burke. "That's just ridiculous! That's like a dream sequence." Or a nightmare. In July, Target drew ire after opening a store in New York's East Village; the façade was a tasteless re-creation of the famous CBGB awning. Stein described it at the time as "grotesque." Six months later, he offers me some caustic optimism: "Better that it's a store than if it was a bank, I suppose. The fucking Fillmore East is a bank!"
Harry wishes more of Blondie's CBGB peers would play live. "Television should be doing it all the time, and so should Richard Hell," she says. "Richard made an appearance at [New York's] City Winery. He said, 'Wow! I told the guys to go learn the songs. They learned them. I came up and sang 'em!' He was floored that it was so easy.
"It was great to see him," she adds. "I encouraged him heartily to play more music."