Super Blood Wolf Moon 2019: Stunning Photos of Total Lunar Eclipse From Around the World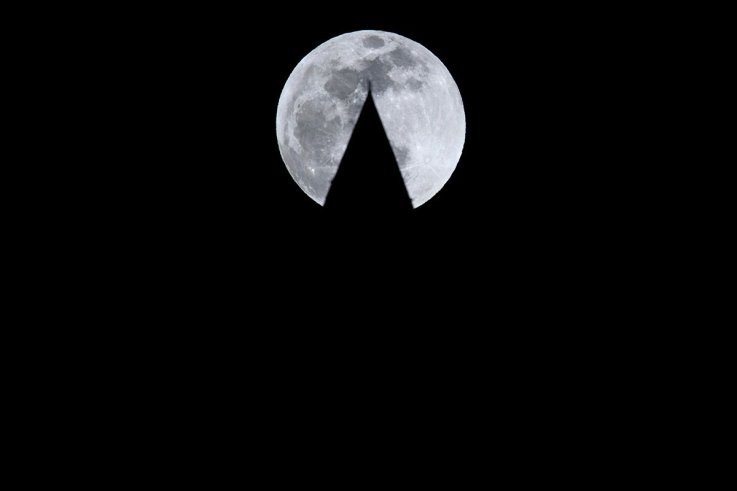 Brendan Smialowski/AFP
Washington, DC: The to pof the Washington Monument seems to cut a wedge out of the Super Moon.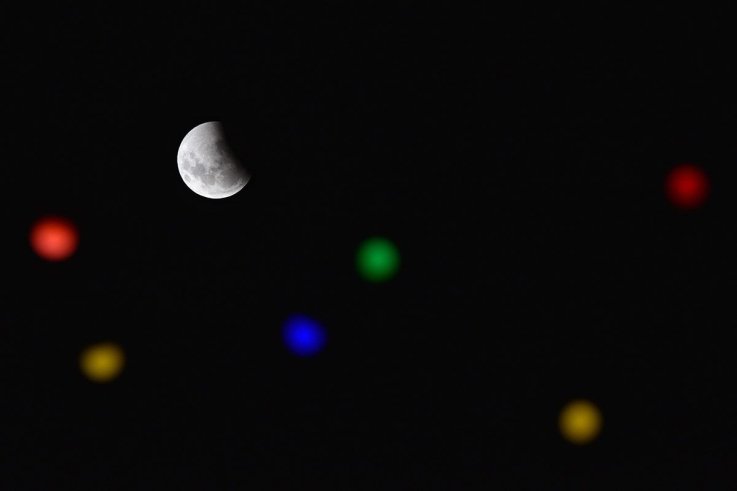 Mariana Suarez/AFP
Uruguay: As the total eclipse began, the photographer captured the phenomenon behind colored lights strung across a street in Montevideo.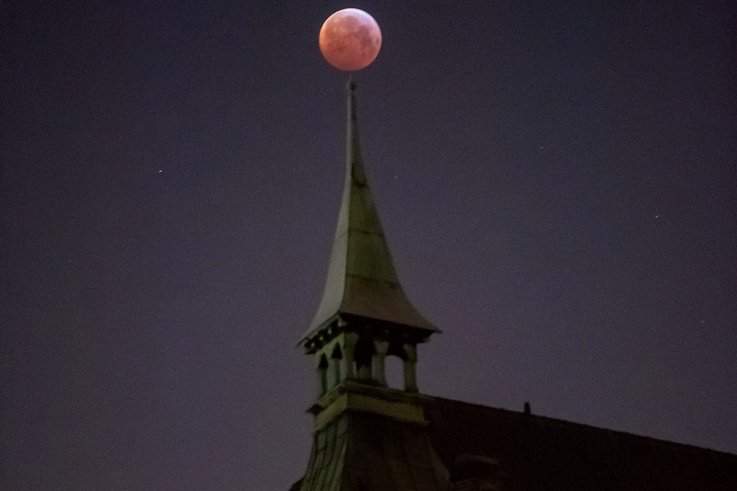 Axel Heimken/picture alliance via Getty Images
Germany: The blood red moon appears to rest on a spire in Hamburg's warehouse district.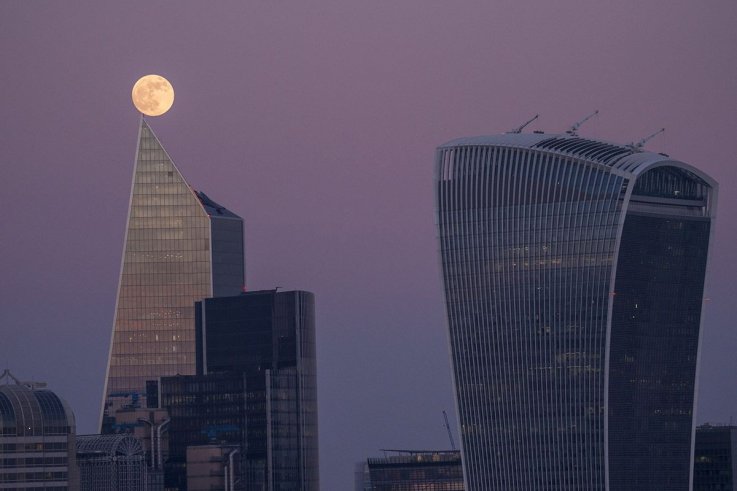 Xinhua/Stephen Chung via Getty Images
England: The Super Moon rises over the skyline of London.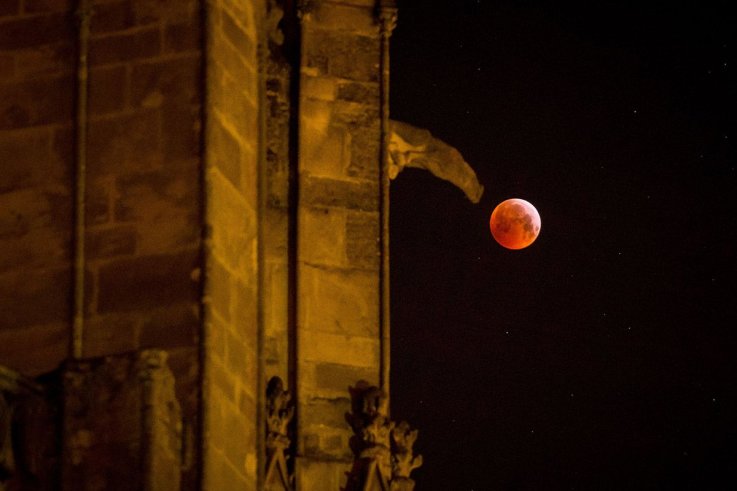 Guillaume Savant/AFP
France: The blood red moon is seen behind an architectural feature of the cathedral in the city of Tours.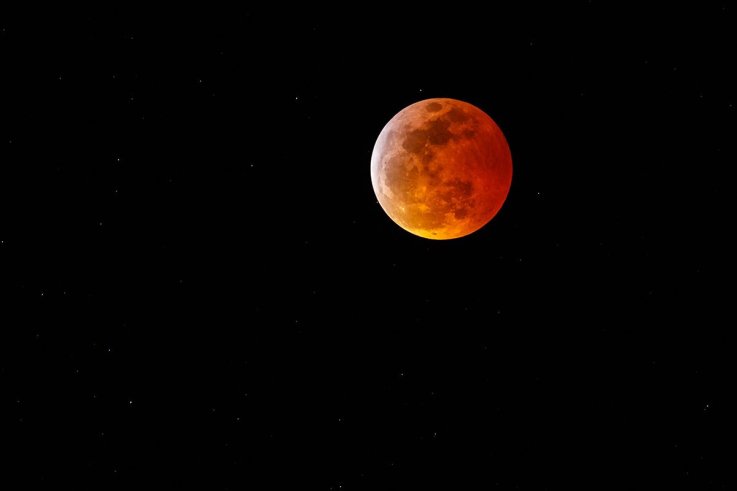 Rich Polk/Getty Images
Marina Del Rey: The Super Blood Wolf Moon glows red in the California night sky during the total lunar eclipse.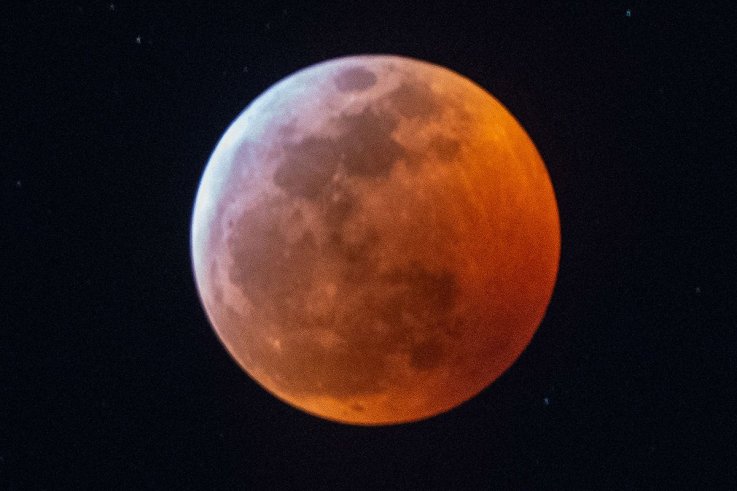 Gaston De Cardenas/AFP
Miami: Earth's shadow eclipses the moon, resulting in the reddish color of the so-called Super Blood Wolf Moon.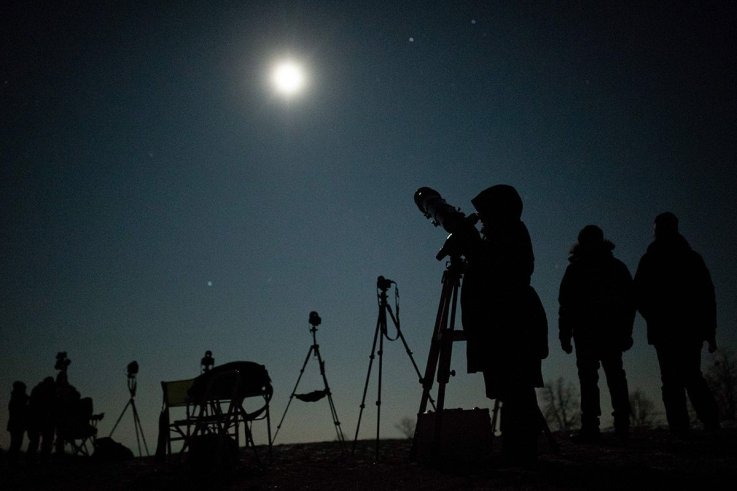 Georg Hochmuth/AFP
Austria. Photographers wait for the Super Moon to turn red during the total lunar eclipse over Vienna.