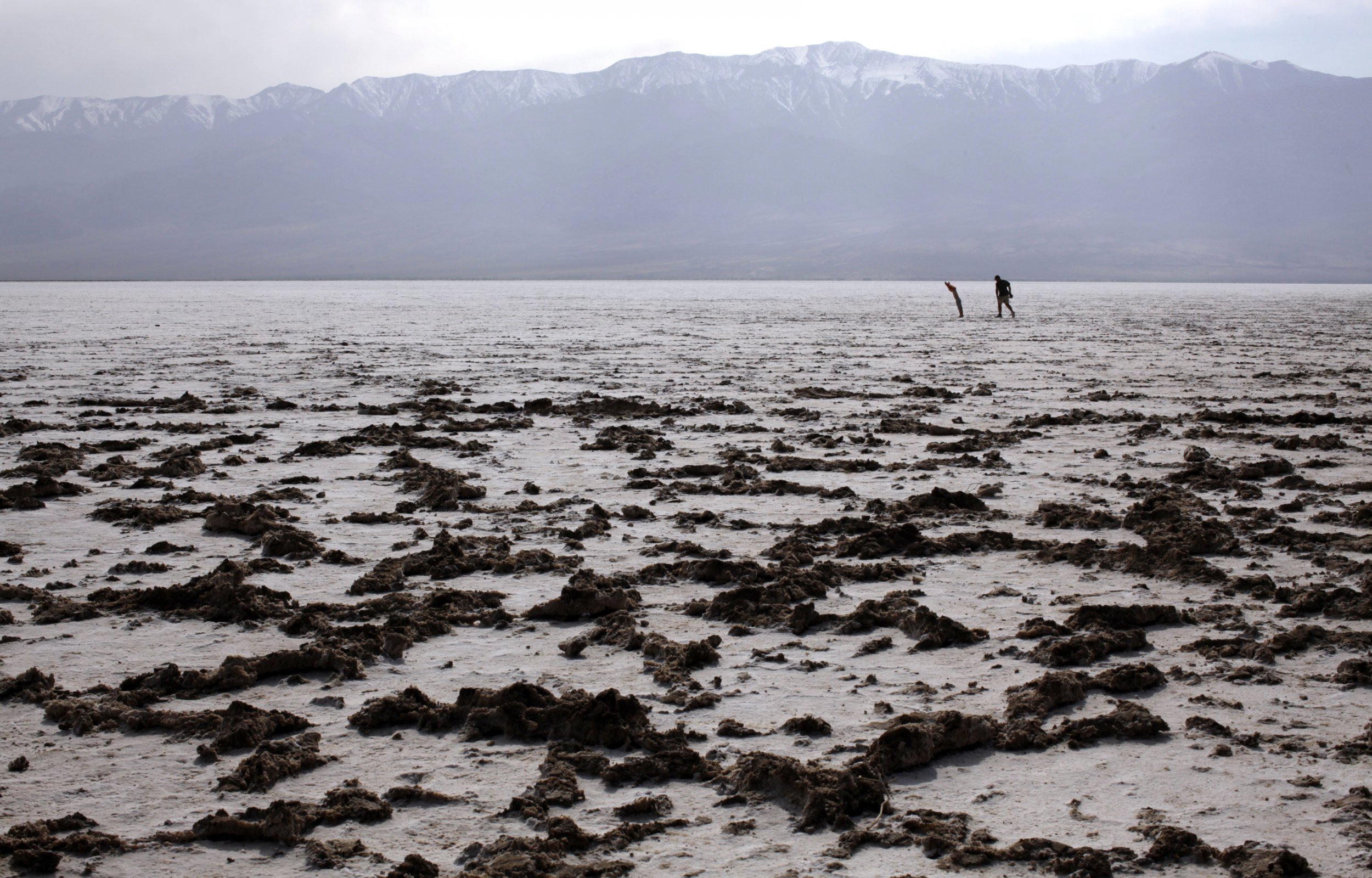 In 1922, the English poet and novelist D.H. Lawrence arrived in New Mexico, settling itinerantly on a ranch near Taos. The premier sensualist of his age, he was entranced by the severe landscape, so unlike the bleak coal country of his youth. In 1927, he published a book-length reverie on his experiences in the American Southwest titled Mornings in Mexico. His own evening was approaching by then: Lawrence, long in ill health, died in 1930. He is buried in Taos, and the ranch where Lawrence lived now bears his name. Recently, it opened to visitors again.
In one section of Mornings in Mexico, Lawrence describes a Hopi "snake dance," in which men insert serpents into their mouths. "He has the hardest task," Lawrence writes of the Hopi, "the stubbornest destiny. Some inward fate drove him to the top of these parched mesas, all rocks and eagles, sand and snakes, and wind and sun and alkali. These he had to conquer. Not merely, as we should put it, the natural conditions of the place. But the mysterious life-spirit that reigned there. The eagle and the snake."
Reverence for the desert is a longstanding American tradition. But so is contempt for those vast, useless expanses of scrub and sand in a nation intent on squeezing profit from every square foot of land. Often, the desert is nothing more than an impediment, something to tame and conquer, to turn into not-desert. Two years ago, California celebrated the centennial of the Los Angeles Aqueduct, a triumph of will and ingenuity that carries water from the eastern Sierras through the dessicated Mojave to a city that could not otherwise have tap water, never mind brunch bellinis. Meanwhile, "exurbs" are exploding around cities like Phoenix and Las Vegas, pushing back on the ancient reign of chaparral, settling the most unsettling of lands.
A recent slew of nonfiction books highlights another feature of the desert: as a repository for society's exiles and castaways, some lost and others searching, all unwilling to put up with the 9-to-5 grind to which most of us have simply surrendered. This other breed yearns to find something extraordinary in the silent, severe serenity of the desert, something a day hike in Yosemite won't quite yield: escape, salvation or maybe only a respite from the voices in their heads.
"The desert is a land of grand dreams and colossal failure," writes Deanne Stillman inDesert Reckoning, the finest of the recent bunch (it is also the least recent, having been published three years ago). Her subject is the Antelope Valley, separated from Los Angeles by the San Gabriel Mountains, not to mention mountains of wealth that have made one place a global city and the other a desiccated landscape of outcasts. The Antelope Valley had once been the site of Llano, a socialist utopia that thrived briefly in the early 20th century before moving to Louisiana. Today, all that's left of Llano is a couple of stone foundations along state Route 138, which has the poetic name Pearblossom Highway, but which Stillman calls the Tweaker Highway. One of the Antelope Valley's main cities, Lake Los Angeles, is "a siphon for fuckups, violent felons, meth chefs and paroled gangbangers who live in government-subsidized housing." Now there's a real estate pitch.
Among the local weirdos was Donald Charles Kueck, a resourceful hermit who liked to build rockets, do drugs and play out his survivalist fantasies, burrowing tunnels and firing off his machine gun. On August 2, 2003, Kueck shot and killed Stephen Sorensen, a deputy with the Los Angeles County Sheriff's Department who had arrived to investigate an unrelated incident with another hobo. There ensued a manhunt that lasted for several days and that turned, in Stillman's writing, this stretch of the Mojave Desert into a version of the Gaza Strip, replete with helicopters and armored cars—not to mention scores of law enforcement looking for a single man who, somehow, kept managing to evade them. It ended with Kueck's death. Shortly before he was killed, he ranted to his daughter on a recorded line. "Everyone here is stupid," he warned her. "They have no morals…. Don't move out here."
Yet Kueck, like Sorensen, had done so willingly, and both had come to embrace the forlorn place. Stillman skillfully draws out the attractions of this harsh but frequently awesome terrain, "a vast amphitheater of startling wonders" that is rarely appreciated and frequently maligned. The manhunt for Kueck is the main story, but not the biggest one. There is also the "hermit kingdom" that is the American desert—resplendent, fearsome, unknown and, at least in places, not yet Instagrammed to death.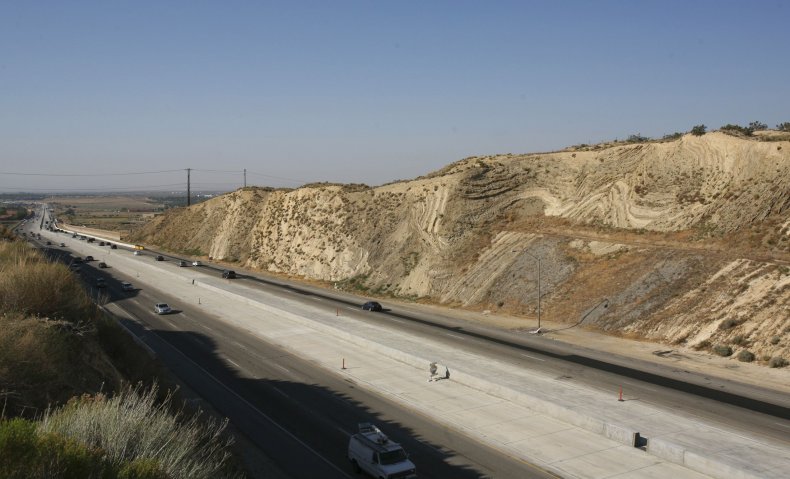 Ian Thorson does not to share much, superficially at least, with Kueck or the desert's other endemic weirdos. A native of New York City, he attended the prestigious Trinity School and, from there, went on to Stanford University. But at some point in his young adulthood, Thorson succumbed to what Scott Carney calls "the West's faddish envy of all things Tibetan" in A Death on Diamond Mountain, his new book. Much like Stillman's book, this is a warning to any and all seekers, spiritual and otherwise, heading out into the sagebrush.
Thorson fell under the spell of Michael Roach, a Buddhist instructor who in 1996 started the Three Jewels meditation center in Manhattan's East Village. Roach, a Princeton graduate, had staked out a profitable position at the intersection of Eastern enlightenment and Western capitalism, having worked in New York's diamond industry. Some worried, according to Carney, that Roach "took liberties with the teachings of the Buddha," allegedly bedding his comely young female charges, a blatant violation of Buddhist principle.
Roach's goal was to turn a scrap of Arizona desert into "a laboratory for emptiness" in the form of Diamond Mountain, a spiritual retreat center he founded in 2000 in remote Cochise County, named after the great Apache warrior. There was already plenty of emptiness there for the taking: Though bigger than Connecticut, the county only had 117,000 people the year Roach founded Diamond Mountain. His goal was to marry the outer emptiness with an inner one for a sort of critical mass of nothingness: "They would meditate in total silence for three years, three months, and three days," Carney writes, "and try to gain a direct perception of emptiness."
Thorson, then 38, eventually broke with the group and left with Christie McNally, who had once been Roach's main consort. They went to live in a cave in the Apache Highlands that Carney calls a "stony gash in the face of the mountain," two people convinced that their spiritual strength would help them survive the brutal tides of heat and cold that mark the rhythms of the desert.
The doomed McNally-Thorson union was first described by my Newsweek colleague Nina Burleigh in Rolling Stone(McNally has not spoken to the press since, and Carney cites Burleigh's reporting at length):
They meditated for hours each day, believing they'd made a deep connection with the sudden storms and the wild animals, especially a family of coatimundi that visited and shared their meals. The sun heard their thoughts, too. McNally felt it rise in response to her pre-dawn meditations, and she woke in the dark to bring on the light. For sustenance, they sipped a little of the rainwater they collected and nibbled canned food they'd hauled uphill.
At some point during their cavern sojourn, Thorson contracted dysentery. McNally refused to call for help until it was too late, and by the time authorities arrived, Thorson was dead from what would later be revealed as dehydration. Carney notes that 36 people had died from dehydration in Cochise County in the three years before Thorson's demise. Burleigh, meanwhile, describes how the area "was a wilderness so forbidding, so haunted by angry spirits and infested with rattlesnakes, that even the local Navajo refused to spend the night here."
Carney himself visits the cave where Thorson died. He is astounded by the severity of the landscape, and the notion that Thorson and McNally imagined their spiritual devotion, however sincere, could prove an armament against natural forces. Theirs is clearly a case of Western hubris. Prayer may well bring eternal salvation, but it will not save you from the desert, whose gods are more cruel and ancient than our own.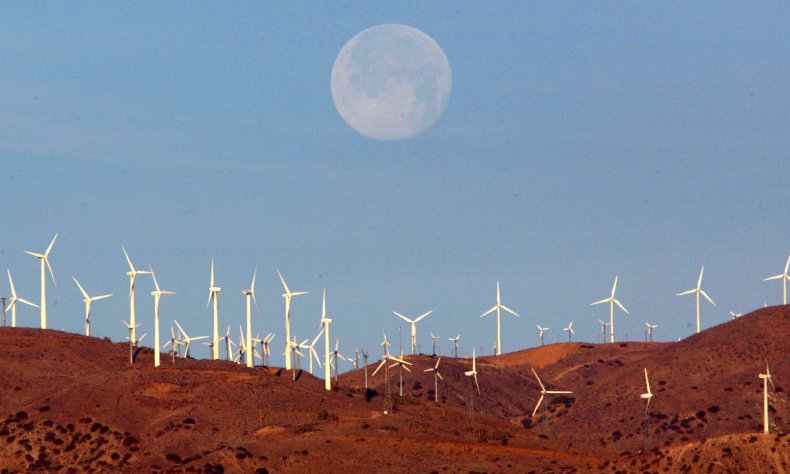 Not all head into the desert in search of enlightenment; some are merely looking to make a profitable, peaceable living. Among these was Abraham Staab, a 19th century German-Jewish merchant who made his wealth in Santa Fe and was seen by some as "the Al Capone of the territory of New Mexico," according to his great-great-granddaughter Hannah Nordhaus, who writes about him in her new book American Ghost.
The focus of American Ghost is not Abraham, but his wife, Julia, whom he brought over in 1865 from Germany. For many years, she was his wife. Today, she is, Nordhaus writes, "Santa Fe's most famous ghost," haunting the graceful old Staab mansion in the center of town. You may well commune with her yourself, or at least try to: Today, that mansion is the La Posada hotel. Its website even makes a brief mention of the haunting.
Nordhaus grew up in Washington, D.C., but as she writes in this graceful and ominous family history, "We were all haunted, in one way or another, by the notion of Julia marooned in the desert, and many of us found in Julia a muse and a metaphor," a symbol of womanhood stifled and subsumed by her husband and the place to which that husband had brought her.
When the European wife arrived in Santa Fe, it was a city "flat and uncouth," according to one observer, a muddy assemblage of adobe buildings. Only in the desert of the New World could this credibly be called a city. "Parties often ended in gunfire," Nordhaus writes, her language here and elsewhere crisp and evocative.
When I think of Jews in the desert, I think of Moses in the Sinai, but there were Jews in the American Southwest, too, constituting a prosperous merchant class. A cousin of Nordhaus even wrote a children's book called Jews of the Wild West. American Ghost is a purview into a Jewish subculture no less rich, factious or historically relevant than the Pale of Settlement or the Lower East Side. "The Almighty Dollar is closer to the Jews of Santa Fe than our holy religion," one pious critic of the time complained.
Nordhaus capably and compellingly recreates Julia's story with the help of documents that have stayed in the family. Nevertheless, she must ultimately rely on conjecture: Did Julia have an affair with influential Catholic prelate Jean-Baptiste Lamy, who served as the first Archbishop of Santa Fe? Did she suffer from depression or some other psychic distress? Was she killed by Abraham or, as is more likely, simply languish to death in the upper floor of the Staab mansion?
Whatever the case, reports of a haunting started appearing some eight decades after her death. In 1979, theSanta Fe Reporter ran an article titled "Julie Staab Still Watches Over Her Home." A plethora of strange occurrences suggested that Julia was hanging around Santa Fe. Near the end of the book, Nordhaus spends a night in the room where Julia lived. She reports some strange lights punctuating the darkness. Are these a message from a long-departed relative? That must remain yet another desert mystery.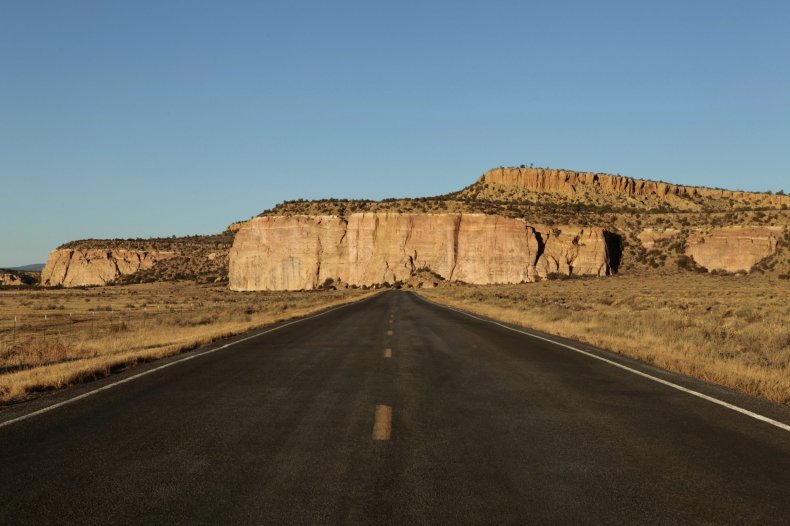 One of the great characters of the American desert—one who has not yet been immortalized with a book, but should be—is Burro Schmidt, who spent 40 years digging a pointless tunnel through a hill in the Mojave Desert. His initial reason, in 1900, had something to do with transporting gold ore, but a road was built in 1920, making any need for a tunnel obsolete. Schmidt continued to dig, undeterred, for the next 18 years. He was compelled to. He could not let go, could not stop, as if the desert exerted its own secret incentive.
The tunnel still stands today, a passage through the hard earth of a little less than a mile in length. It serves no purpose, and never will, except to testify to the mad passions of those who come to the desert, whether to dig deep within themselves or search for something in the unforgiving land itself. But whatever they have come for, they are not likely to find it. This land does not like to yield its treasures, or its secrets.