Blood Test Detects Cancer Months to Years Before Patients Have Any Symptoms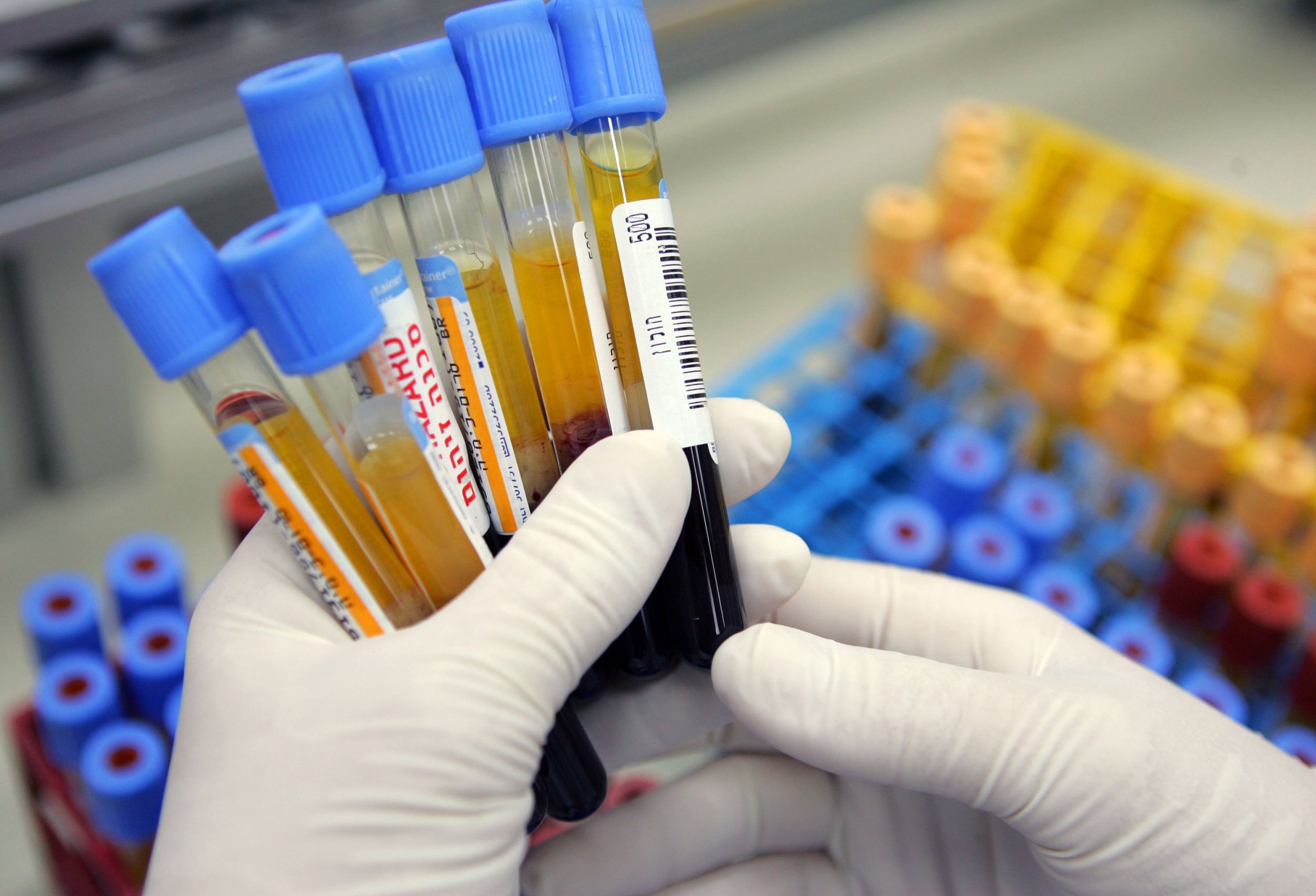 When it comes to treating cancer, early diagnosis is key. A new universal screening test may be able to do just that by using blood samples to detect up to 10 different types of cancer months or even years before the patient has any visible symptoms.
The universal screening test is known as a liquid biopsy as it takes a blood sample from the patient as opposed to a tissue sample. New research on the liquid biopsy will be presented at the annual conference of the American Society of Clinical Oncology in Chicago, which began Thursday. In the soon-to-be presented research, the team sampled 1,627 volunteers, 749 of which did not have cancer and 878 that had various types of newly detected not yet treated cancer, CNN reported.
The liquid biopsy uses three tests to search for DNA signatures in a patient's blood that indicate the presence of various types of cancer. Test results can be expected in about two weeks from when a patient gave a blood sample, The Independent reported. Although the test is able to detect up to 10 different types of cancer, it was most accurate at noting the presence ovarian cancer, hepatobiliary, which affects the liver and gallbladder and pancreatic cancer, CNN reported.
The ability to detect cancer before any visible symptoms also gives doctors a chance to address the cancer before it has spread throughout the body, and gives the patient a better chance at recovery.
"This is potentially the holy grail of cancer research, to find cancers that are currently hard to cure at an earlier stage when they are easier to cure, and we hope this test could save many lives," lead study author, Dr. Eric Klein, told The Telegraph. "Most cancers are detected at a late stage, but this 'liquid biopsy' gives us the opportunity to find them months or years before someone would develop symptoms and be diagnosed."
Gerhardt Attard, of the John Black Charitable Foundation Endowed Chair in Urological Cancer Research at University College London, told CNN that if research continues at this rate, he believes it could become a common part of cancer diagnosis in as little as five to 10 years.
More research is needed before the test can become available to the public, but those involved with the research are confident the test may soon become an integral part of cancer detection.