Blood Test That Detects 50 Types of Cancer To Be Tested
A blood test that may be able to spot more than 50 types of cancer at an early stage is to be trialed by the U.K.'s National Health Service (NHS).
NHS chief executive Sir Simon Stevens said he hopes the Galleri blood test will be a "gamechanger" for early cancer diagnosis, with the potential to save many lives.
The blood test will be offered to 165,000 people in England from mid-2021, the vast majority of whom have no signs of the disease. NHS England hopes the test may prove particularly useful at detecting early signs of cancers that are hard to spot and so have worse survival rates, such as head and neck, ovarian, pancreatic, oesophageal, and some blood cancers.
The Galleri test, developed with funding by U.S. company Grail, checks for molecular changes. Stevens said: "Early detection – particularly for hard-to-treat conditions like ovarian and pancreatic cancer – has the potential to save many lives. This promising blood test could therefore be a game-changer in cancer care, helping thousands more people to get successful treatment."
Patients who have their condition diagnosed at stage one typically have between five and 10 times the chance of surviving compared with those found at stage four. The pilot will include 140,000 participants aged 50 to 79 who have no symptoms but will have annual blood tests for three years.
People will be identified through NHS records and randomly selected for invitation to join the trial. Anyone with a positive test will be referred to the NHS for investigation.
Another 25,000 people will be identified through their GP as having possible cancer symptoms, such as a lump or discharge. They will be offered blood testing to speed up their diagnosis after being referred to hospital in the normal way.
Results of the trial are expected by 2023, and if outcomes are positive, then it will be expanded to involve around one million participants across 2024 and 2025.
U.K. Health Secretary Matt Hancock said: "This exciting and groundbreaking new blood test from Grail will give us another tool to give more people the very best chance of survival, demonstrating how the U.K. continues to lead the way in using the latest innovative treatments to help patients."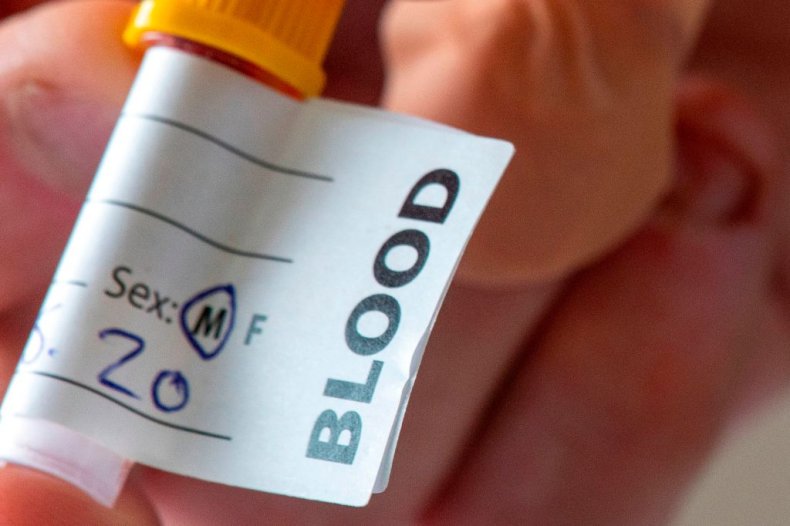 Cancer charities have welcomed the trial. Chief executive of Target Ovarian Cancer, Annwen Jones, said: "At the moment two-thirds of women with ovarian cancer are diagnosed late when the cancer is much harder to treat. This test, if proven to be effective, could be a major turning point in diagnosing ovarian cancer in this country, saving thousands of lives every year."
Sir Harpal Kumar, Grail's president in Europe, and a former chief executive of Cancer Research U.K., described Galleri as "a groundbreaking and potentially life-saving advance that could have a tremendous human and economic benefit."