Risk of Getting COVID-19 Could Be Linked to Certain Blood Types, Coronavirus Study Suggests
A person's blood type could affect how vulnerable they are to developing COVID-19—the disease caused by the new coronavirus—scientists believe.
The researchers arrived at this conclusion after studying the blood samples of 2,173 patients with COVID-19 in three hospitals in the Chinese cities of Shenzhen, and Wuhan, where the outbreak is thought to have started late last year. They compared this information with recent blood group surveys on 3,694 healthy people in Wuhan, and 23,386 in Shenzhen.
The findings were presented on the pre-print site medRxiv, a website where health researchers can publish studies before they have gone through the rigorous peer review process required by scientific journals. Publishing pre-prints enables scientists to present their initial findings on a topic and spark debate with fellow experts, and is particularly useful in a fast-moving situation like the COVID-19 pandemic.
Of the 3,694 people in Wuhan without COVID-19, 32.16 percent were A type, 24.90 percent B, 9.10 percent AB, and 33.84 percent O.
However, in the 1,775 COVID-19 patients at Wuhan Jinyintan Hospital, the spread was 37.75 percent for type A, 26.42 percent B, 10.03 percent for AB and 25.80 percent O.
In Shenzhen, 28.77 percent of healthy participants were A; 25.14 percent B, 7.32 percent AB, and 38.77 percent O.
Othe 285 Shenzhen patients with the disease, 28.77 percent were A, 29.12 percent B, 13.68 percent AB, and 28.42 percent O.
A further 113 and 285 COVID-19 patients were monitored in Wuhan and Shenzhen, respectively. "Similar... distribution pattern was observed in 398 patients from another two hospitals in Wuhan and Shenzhen," the team said.
Taking the data as a whole, the researchers concluded that "blood group A had a significantly higher risk for COVID-19" when compared with non-A blood groups. Those in the O group, meanwhile, "had a significantly lower risk for the infectious disease."
The difference could be explained by certain antibodies in the blood, but this will need to be investigated in future studies in order to be confirmed, they said.
The study could have implications for healthcare workers treating COVID-19 patients, the researchers said, as A blood types "might need particularly strengthened personal protection to reduce the chance of infection."
These individuals might also "need to receive more vigilant surveillance and aggressive treatment," and it might be helpful for healthcare workers to identify a person's blood type as a routine part of treating COVID-19 and other infections by members of the coronavirus family of pathogens.
However they stressed that the study was limited, and "one should be cautious to use this study to guide clinical practice at this time. This study encourages further studies."
There are currently no confirmed biological markers predicting how susceptible a person is to COVID-19, the authors said. However, data so far suggests older people and men appear more vulnerable to infection and severe disease.
Gao Yingdai, a researcher at the State Key Laboratory of Experimental Haematology in Tianjin, who did not work on the research, told the South China Morning Post the study was limited because of the relatively small sample size when compared with the over 200,000 confirmed COVID-19 cases worldwide. Gao also pointed out the study did not provide an explanation for the observation.
She said the paper "may be helpful to medical professionals, but ordinary citizens should not take the statistics too seriously".
"If you are type A, there is no need to panic. It does not mean you will be infected 100 per cent," she said, adding: "If you are type O, it does not mean you are absolutely safe, either. You still need to wash your hands and follow the guidelines issued by authorities."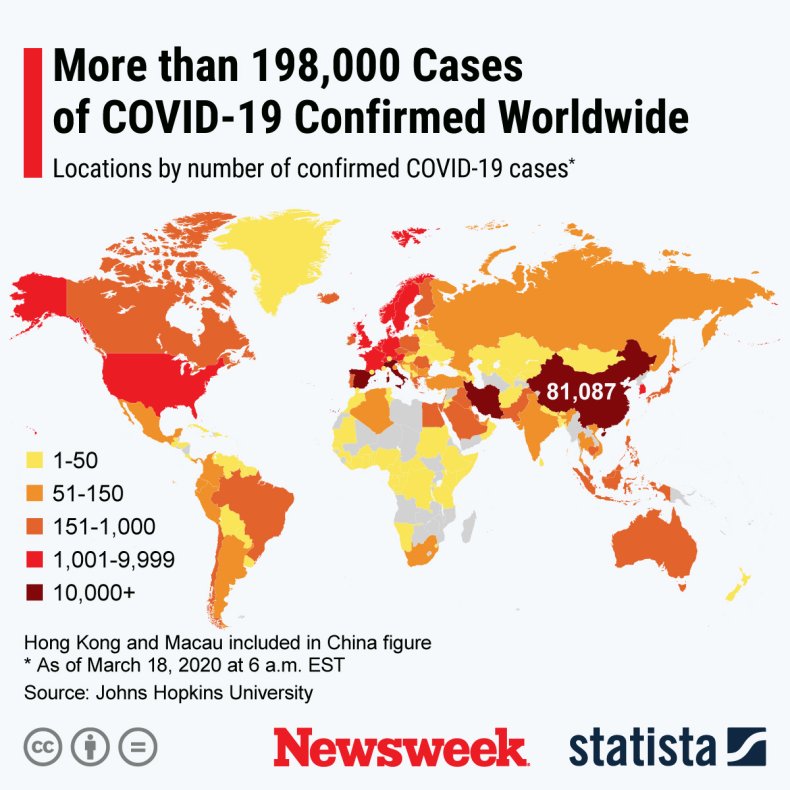 World Health Organization advice for avoiding spread of coronavirus disease (COVID-19)
Hygiene advice
Clean hands frequently with soap and water, or alcohol-based hand rub.
Wash hands after coughing or sneezing; when caring for the sick; before; during and after food preparation; before eating; after using the toilet; when hands are visibly dirty; and after handling animals or waste.
Maintain at least 1 meter (3 feet) distance from anyone who is coughing or sneezing.
Avoid touching your hands, nose and mouth. Do not spit in public.
Cover your mouth and nose with a tissue or bent elbow when coughing or sneezing. Discard the tissue immediately and clean your hands.
Medical advice
If you feel unwell (fever, cough, difficulty breathing) seek medical care early and call local health authorities in advance.
Stay up to date on COVID-19 developments issued by health authorities and follow their guidance.
Mask usage
Healthy individuals only need to wear a mask if taking care of a sick person.
Wear a mask if you are coughing or sneezing.
Masks are effective when used in combination with frequent hand cleaning.
Do not touch the mask while wearing it. Clean hands if you touch the mask.
Learn how to properly put on, remove and dispose of masks. Clean hands after disposing of mask.
Do not reuse single-use masks.