'Blood & Water' Season 2: Will There Be Another Season on Netflix?
Blood & Water has followed Queen Sono as the latest hit South African show for Netflix. With only six episodes in the first season, many viewers have already binged the story of Puleng Khumalo (played by Ama Qamata) and the search for her sister, and are hoping for a Season 2.
Netflix has not confirmed that Blood & Water Season 2 will go ahead. The streaming service is known to wait at least 30 days before making a renewal decision so they can look at the show's engagement over a month.
Signs are good that Blood & Water will be back for more. Netflix has tended to renew its first shows from a country for multiple seasons, and as the show is only the second original series from South Africa on the streamer, it is likely that it will be back.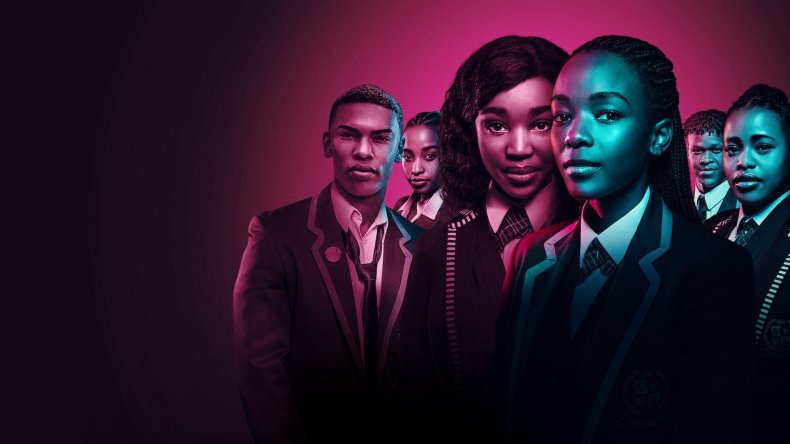 Netflix's commitment to African series was mentioned in their announcement of Queen Sono Season 2, which bodes well for the more recent show. Dorothy Ghettuba, who leads African original series at Netflix said in a statement: "The first season of Queen Sono marked the beginning of our journey to introduce the world to exciting stories that are made in Africa." That journey seems likely to continue with Blood & Water Season 2.
The renewal schedule of South Africa's first Netflix original Queen Sono might give Blood & Water fans a good idea of when they they will hear about Season 2. The spy drama was renewed on April 28 2020, exactly two months after the show debuted on Netflix, this suggests that fans of this second South African series may hear about its future by mid-July.
Another reason that Blood & Water Season 2 may be likely to get the go-ahead may be due to the current coronavirus-related production shutdowns. With entire countries unable to film anything right now due to lockdown, the streamer will likely want to find places where they can film to prevent a future drought of new content. As BBC News reported that lockdown in South Africa could be eased as soon as June, this might be an incentive for Netflix to get the show back into production as soon as possible.
Blood & Water ends its current season with some revelations that will leave viewers wanting a Season 2 (spoilers ahead). By the end of the current season, Puleng has told Fikile (Khosi Ngema) that she believes she is her sister, but we do not learn how she reacts to this news.
In the process of unveiling the mystery of what happened to her sister, Puleng also found a human trafficking ring linked to both her boyfriend's father and her own. How this impacts Puleng and her family is likely to play out in Season 2, which could see her using her detective skills to try and bring down the operation.
Blood & Water Season 2 may not be confirmed yet, but Netflix has announced a number of African projects coming to the streamer. These include Mama K's Team Four, the streamer's first Nigerian series, and Jiva!, a street dance drama that will be the next South African series on Netflix.
Blood & Water is streaming now on Netflix.