Bloody, Naked Texas Woman Stabs Man in Shin, Tells Police the Devil Ordered Her to Kill
A Texas woman was taken into custody after allegedly stabbing a man and telling officers "the devil told her to kill." Ciero Bajoie-Johnson was charged with aggravated assault, according to KWTX.
Bajoie-Johnson was reported walking down a street in Killeen, Texas, bloody and naked. When officers approached, the woman acted in an aggressive fashion. An affidavit states she asked the officers to "kill her."
Her victim had been stabbed in the shin. He told police he had been sitting in a chair when the suspect allegedly "came out of nowhere and stabbed him."
Being told by voices in one's head to commit violence is a common thread through a certain kind of crime. The accused claim they were told by some kind of deity, a devil or a god, to kill people.
In Ocala, Florida, a woman told her children to take off their seat belts and stretch out their arms as they rode in a minivan. After that, she crashed the vehicle into a palm tree.
WKMG says the driver, Calicia Williams, told first responders that she was under a hex placed on her by her husband. The report said Williams claimed to be "being followed by a lot of people in cars and she was trying to read their tag numbers."
"The devil can't hurt you, he only hurts bad people," Williams reportedly said after the crash. "You have the light of Jesus in you and only Jesus can cure us."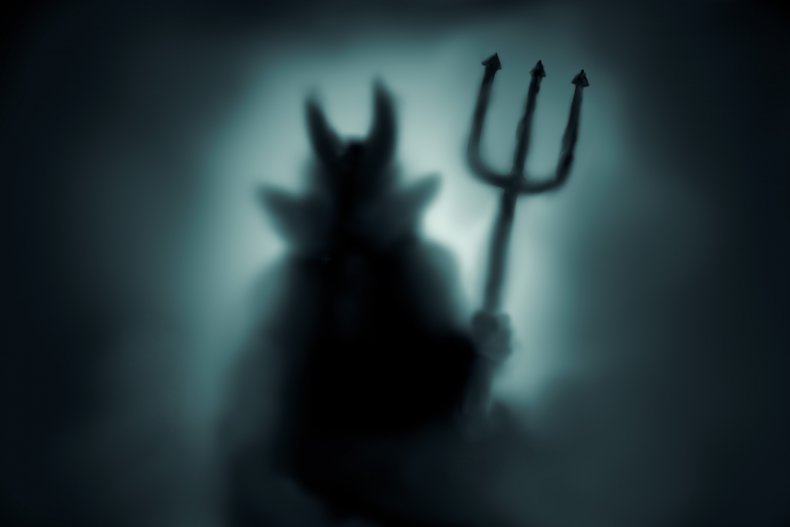 What makes people hear voices is unclear, but the United Kingdom Mental Health Foundation says it could be schizophrenia. A classic symptom of the disorder is hearing voices that others cannot. These voices are referred to as auditory verbal hallucinations.
Sometimes, these auditory verbal hallucinations seem to be coming from outside and not the internal voice most people are familiar with. The voices may speak to you, even carry on a conversation with you.
Danuel Drayton, accused of killing a nurse in New York, claimed that the voices in his head were instrumental in his crime.
"I'm a passenger in my own body," Drayton said in an interview. "It's mind control. They use direct-energy weapons on me to control my mind."
Drayton claimed to suffer from schizophrenia.
Schizophrenia carries with it a social stigma. There is no cure for schizophrenia but with the right medication, it can be treated. The Mayo Clinic says antipsychotics are commonly prescribed, along with therapy.
Schizophrenia has not been associated with the incidents in Texas or Florida.