Bloomberg and Buttigieg Only Major Democratic Candidates to Not Take Part in Presidential Immigration Forum
Former New York City Mayor Mike Bloomberg and former South Bend, Indiana Mayor Pete Buttigieg appeared to be the only major Democratic presidential candidates not represented at an immigration forum hosted by Amnesty International USA on Thursday.
Five candidates were represented at the event with Vermont Sen. Bernie Sanders represented by his National Campaign Manager, Faiz Shakir, Massachusetts Sen. Elizabeth Warren represented by Texas Rep. Joaquin Castro, Minnesota Sen. Amy Klobuchar by Minnesota State Sen. Melisa Franzen and former Vice President Joe Biden represented by Nevada State Sen. Yvanna Cancela. Tom Steyer represented himself.
Bloomberg and Buttigieg did not appear to be involved in the event. Nor was Hawaii Rep. Tulsi Gabbard.
Bloomberg and Buttigieg were among the six leading Democrats who faced off in Las Vegas earlier this week. With just days to go before the Nevada caucuses, which take place on Saturday, early voting is already underway.
It is unclear why they were not present or represented at Thursday's immigration forum, which saw representatives for the Democratic candidates and Steyer field tough questions from BuzzFeed News' Hamed Aleaziz on the leading contenders' immigration platforms.
Organizers of the forum, which was held in partnership with Progressive Leadership Alliance of Nevada (PLAN) and other Nevada based co-sponsoring organizations, said they did not have details on why neither candidate was represented, other than that they did not send a representative. All candidates, they said, had been invited.
Both Bloomberg and Buttigieg's campaign teams did not immediately respond to a request for comment.
In Bloomberg's case, the billionaire is technically not on the Nevada ballot, so that could play a role in his absence from the forum. Further, he only qualified for Wednesday's Democratic debate in Nevada a few days prior to the event.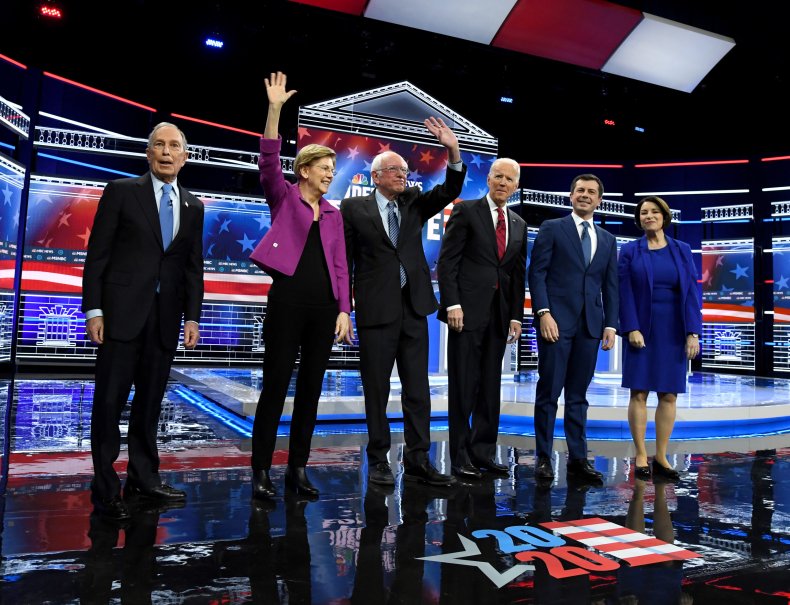 With the caucuses just days away, Thursday's event was a chance for voters to understand more about Democratic candidates' immigration platforms and how they would seek to address the sweeping changes President Donald Trump has made to the country's immigration system.
Opening up the immigration forum on Thursday, Joanne Lin, the National Director for advocacy and government affairs at Amnesty International USA, said "all presidential candidates must be ready to address" critical issues around asylum and immigration.
"What the American president does on immigration and asylum will have dramatic, far-ranging consequences on every country in the world and every state in the United States," she said.
Among those decisions, she said, was "how should the U.S. respond to children and families seeking protection at the U.S.-Mexico border" and figuring out what America's role should be "in the global refugee crisis at a time when more people are displaced and on the run now than ever before."