Bloomberg Defended Stop-and-Frisk for Years, and Now He's Sorry? Give Me a Break | Opinion
A few Sundays ago, former New York City Mayor Michael Bloomberg popped his head into the Christian Cultural Center in Brooklyn and said something I genuinely didn't see coming. The trip came amid swirling rumors that Bloomberg was, once again, considering a run for president in 2020, this time as a Democrat. Those of us who follow politics closely have seen this movie before: Just about every four years, Bloomberg very publicly ponders the prospect of running for president, only to decide at the last minute that he doesn't want to do it. This time, though, is different.
Bloomberg, like other billionaires, has been vocal in recent months about exactly how little he likes the proposals from Senator Elizabeth Warren and Senator Bernie Sanders to tax extreme wealth. He, like Bill Gates and Jeff Bezos, is apparently gravely concerned that the Democratic Party is moving too far left, and doesn't think demonizing the rich is going to get us anywhere. Which is why Bloomberg decided to go to a megachurch in Brooklyn and tell the mostly black audience he had changed his mind: The most controversial policy of his mayoral tenure, stop-and-frisk, had been a mistake after all.
This was a policy Bloomberg had defended tooth and nail for years. In fact, he had gone to that same church in 2012 and declared unequivocally that stop-and-frisk saves lives, in the face of overwhelming evidence to the contrary and objections from racial justice and civil liberties advocates who argued, correctly, that the policy was unconstitutional.
But when I saw what Bloomberg said, I thought one thing immediately: This guy really wants to be the president.
I'm no stranger to this issue. One of my first jobs as a young lawyer was clerking for federal judge Shira Scheindlin, who ultimately issued a landmark ruling finding that the New York Police Department's policy of stopping and frisking mostly black and brown New Yorkers without cause violated their constitutional rights. Mayor Bloomberg excoriated the ruling at the time, and openly expressed his hope that the decision wouldn't be enforced until after he left office, because he didn't want to be "responsible for a lot of people dying."
Bloomberg believed in stop-and-frisk as an extension of the now-discredited theory of "broken windows" policing. That theory argued, with little more than conjecture and pseudoscience, that if cities like New York wanted to prevent major crimes like murder and armed robbery, they needed to crack down on smaller crimes like vandalism. An orderly city without broken windows, the theory went, would be a city where major crimes wouldn't really happen. That philosophy eventually gave rise to the NYPD's stop-and-frisk policy, where police officers would search anyone who looked like they might be trouble.
Predictably, the application of that policy was profoundly racist. As a clerk, it was my job to review complaints from New Yorkers who filed claims in court alleging that they had been stopped and searched unlawfully. The more I read the NYPD's own records of all the stops and frisks the department had conducted, the clearer it became to me: Stop-and-frisk was an illegal and racist policy that did nothing to make New York safer.
This was not a close call. Even a cursory glance made clear how disastrous the impacts of this policy were on communities of color, which is why many prominent supporters of the policy have since come around. Yet for years, Bloomberg doubled down on the bizarre insistence that stop-and-frisk was legal, necessary and made New York safer.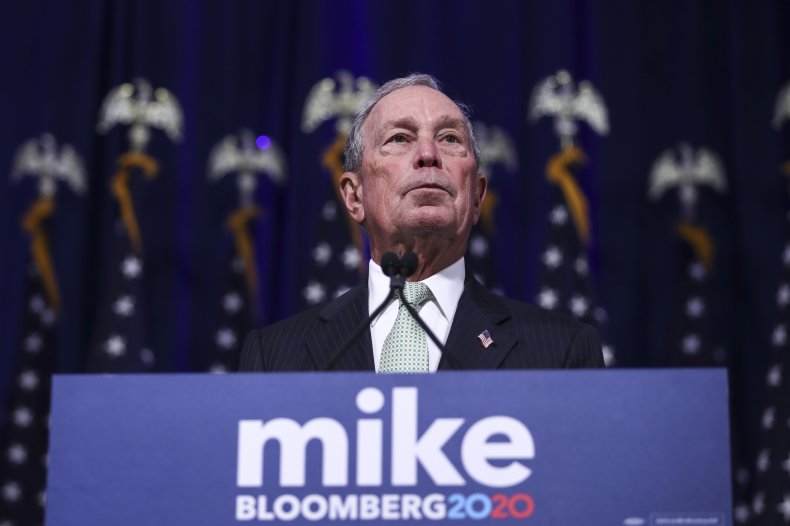 That's why I find his recent about-face on the matter particularly disingenuous. Bloomberg has had years to wrestle with his role in using law enforcement resources to harm communities of color. If he was ever sincerely interested in examining the harms and impacts of his faith in stop-and-frisk, there were many ways he could have done it between the time he left office and now.
Apologizing as he announced a presidential campaign, alongside an ad prominently featuring photos of himself with black New Yorkers, is particularly cynical and disingenuous. All it says to me is he understands that black voters are the path to victory for any Democrat who wants to be the next nominee, and that they will care that he forcefully advocated for stop-and-frisk.
There's no doubt in my mind that it's an insincere apology. Bloomberg is deathly afraid of a wealth tax from a President Sanders or President Warren, so much so that he is willing to invest hundreds of millions of dollars of his own money into running, as well as say things he doesn't believe, just to prevent progressives from wielding power. That should scare us all.
Ady Barkan is a progressive activist who founded the Be a Hero PAC and built two programs at the Center for Popular Democracy. He graduated from Yale Law School and Columbia College, and lives with his wife and their young son in Santa Barbara, California. Barkan's book, Eyes to the Wind: A Memoir of Love and Death, Hope and Resistance, was published in September by Atria Books.
The views expressed in this article are the writer's own.