Bloomberg Was 'Vampire at a Garlic Festival', Comic Says as Hollywood Shreds Democratic Debate Performance in Nevada
Mike Bloomberg was the center of attention during Wednesday night's Democratic debate. Lucky Joe Biden got a rare pass from his fellow candidates, with most of the focus designed to take Bloomberg down a few pegs, and Hollywood ran with it.
Actor and comedian Andy Richter compared the former Mayor of New York City to a "vampire at a Garlic festival" on Twitter.
"Super rich people get really used to never being around people who tell them they're wrong, so seeing Bloomberg on that debate stage tonight was like seeing a vampire at a garlic festival that he'd paid hundreds of millions of dollars to attend. In other words, a true delight."
Bloomberg got his first taste of what the shark-infested waters of a political debate feels like. The billionaire mayor became the point of an onslaught by virtually every candidate on stage. Elizabeth Warren, in particular, was on her A-game at the debate, knowing she needed to provide a strong showing in order to gain momentum and did not let Bloomberg slide.
"I'd like to talk about who we're running against," Warren remarked. "A billionaire who calls women 'fat broads' and 'horse-faced lesbians.' And no, I'm not talking about Donald Trump. I'm talking about Mayor Bloomberg."
Bloomberg's money and prior history came into focus with Warren, Biden, and Sanders all taking their crack at him.
The Daily Show with Trevor Noah compared Bloomberg's night to that of Thomas Wayne's last night, comparing the billionaire to Batman's murdered father.
"This is the worst night for a billionaire since Bruce Wayne's dad walked down that alley. #DemDebate."
Twitter did not hold back in jumping in on the fun. One clip of Elizabeth Warren going after Bloomberg went viral, with Twitter users making memes and parodies of the situation. The Internet-wide roast of Bloomberg including political analysts as well.
CNN's Van Jones tweeted his reaction to Bloomberg's fate against Warren, comparing the former to the Titanic and the latter to the iceberg.
"Bloomberg went in as the Titanic — billion-dollar-machine Titanic. Titanic, meet iceberg Elizabeth Warren."
Amy Klobuchar did not get away easy either. Pete Buttigieg and Warren took their own shots at her as well throughout the evening. This allowed Joe Biden and Bernie Sanders to mostly make it through the night strongly without coming under the usual storm that prior debates brought.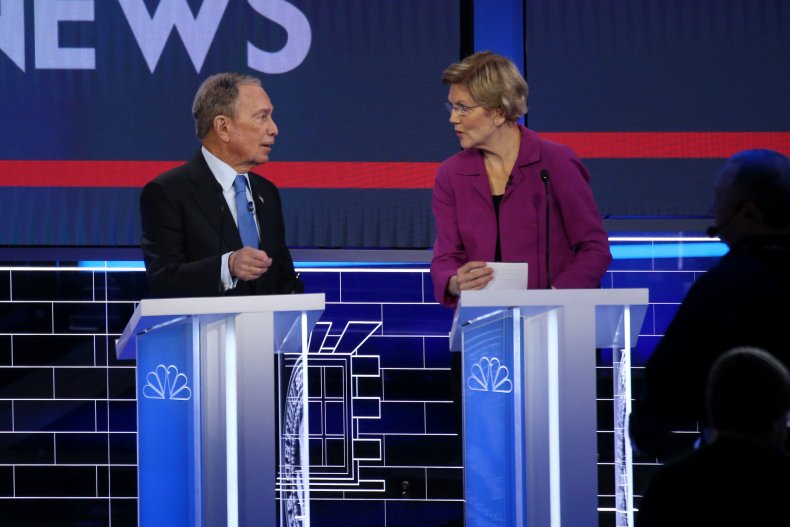 Bloomberg was enemy number one for the other candidates, with his past history with women, prior non-disclosure agreements, his own wealth and heavy spending on the election coming into focus. It remains to be seen how he will ultimately respond in future debates.