Democratic presidential candidate Michael Bloomberg has again apologized for his controversial "stop and frisk" policing program, which was implemented while he was New York City's mayor, while also suggesting it was an effective strategy.
The program disproportionately targeted people of color and has been strongly criticized by activists and civil rights groups. Ahead of his official entrance into the Democratic race late last year, Bloomberg, a billionaire businessman, apologized for the policy. In mid-November, he said, "I was wrong, and I am sorry."
But in a Tuesday evening interview on The Late Show With Stephen Colbert, Bloomberg suggested he regretted the policy but argued it led to a decline in crime across his city.
"I started out with 650 murders a year in the city, mostly young minority males. Had to do something about it. Your responsibility is to stop the carnage," the former mayor, who is worth well over $50 billion, said. "Did the best I could."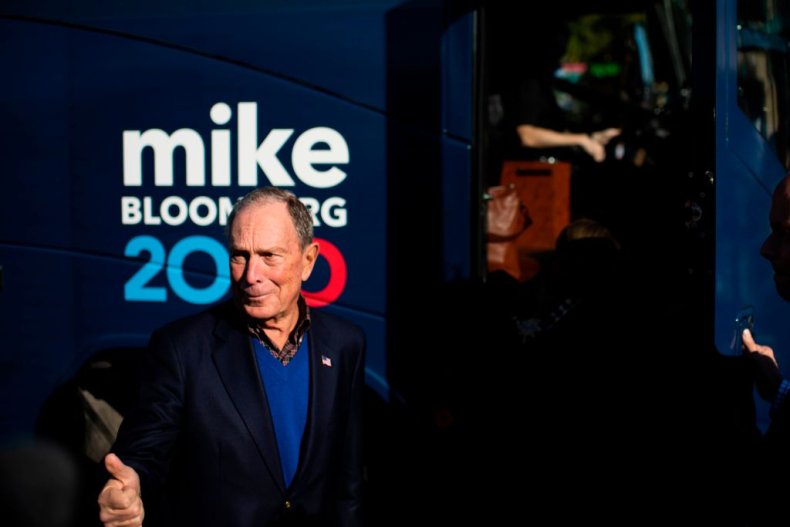 When pressed by Colbert, who noted that the policy received substantial criticism while Bloomberg was mayor, the presidential hopeful said he was doing what he thought was best and suggested that it led to a decline in crime.
"We did the best thing that we can. I think it had something to do with it [the decline in crime]," he said. "At some point in time, you do too much of one thing, then you should stop doing it," he added.
Crime in New York City did decline during Bloomberg's tenure, from 2002 to 2013, but minorities were unfairly targeted and stopped under the "stop and frisk" program. As a result, the former mayor's record is seen as a significant liability in the 2020 primary race, with black voters seen as key to determining the Democratic party's presidential nominee.
Despite Bloomberg's recent apology, he had long defended the practice. Even after he officially announced his presidential bid in late November, the former mayor touted his record on reducing crime.
"In fact, no other city in America did what we did," he claimed. "We reduced murders by 50 percent, reduced police shootings to historic lows, reduced the number of people incarcerated by nearly 40 percent."
But analysts told PolitiFact after Bloomberg's remarks that crime was already dropping sharply before the billionaire took office.
"Was the slope any steeper during Bloomberg than in the preceding decade? Not at all," Jeffrey Fagan, a professor of law and a professor of epidemiology at Columbia University, told the fact-checking website.
A poll published Saturday by The Washington Post and Ipsos, which surveyed black Democratic voters, showed that Bloomberg had support from only 4 percent of the vital demographic. Meanwhile, former Vice President Joe Biden led the pack of Democratic candidates, with support from 48 percent of black voters, followed by Senator Bernie Sanders of Vermont with 20 percent.