Bloomberg Should Promise Reparations to 'People He Harmed' With Stop-and-Frisk Policy, Black Lives Matter Co-Founder Says
As far as Black Lives Matter co-founder Patrisse Cullors is concerned, former New York City Mayor Mike Bloomberg has no business running in the 2020 Democratic presidential race.
Both Bloomberg and former Vice President Joe Biden, Cullors told Newsweek on Wednesday, need to step aside and let more progressive candidates take the reins in the fight to unseat President Donald Trump.
That is why, this week, Cullors announced during an in interview with MSNBC that she would be backing both Sens. Bernie Sander and Elizabeth Warren in a dual endorsement.
Cullors said it was a "strategic decision" because, "It's important we unite as a progressive bloc against potential presidents who could really, I think, damage all the progress that we've been making over the last several years inside of the movement."
Cullors said that while she would be "happy with either" Sanders or Warren, she would be disappointed to see either Biden or Bloomberg chosen as the Democratic nominee to go up against Trump come November.
Biden, she said, helped write the controversial 1994 "tough on crime" bill that many criminal justice reform advocates say played a key role in enforcing mass incarceration in the U.S. in the 1990s.
"And then, obviously, we know Mike Bloomberg's history of 'stop and frisk,'" which she said essentially unfolded as a "war against black people and war against brown people."
Given Bloomberg's legacy of having allowed the New York City Police Department to temporarily detain, question and search civilians they deemed to be suspicious, Cullors questioned whether it is "even ethical for him to run, given the kind of chaos he supported in New York City."
Earlier this month, Bloomberg apologized for the policy, despite having repeatedly defended it while serving as mayor of New York and even after his time as mayor had ended.
Speaking at a launch event for "Mike for Black America" at the Buffalo Soldier National Museum in Houston, Bloomberg said: "There is one aspect of approach that I deeply regret, the abuse of police practice called 'stop and frisk.'
"I defended it, looking back, for too long because I didn't understand then the unintended pain it was causing to young black and brown families and their kids," he said. "I should have acted sooner and faster to stop it. I didn't, and for that I apologize."
Cullors said the former mayor's apology is simply not enough. "He has to apologize because… people in our movement have challenged him on his run. I am a firm believer in people being accountable, but, I think accountability needs to go further than a single apology," the Black Lives Matter co-founder said.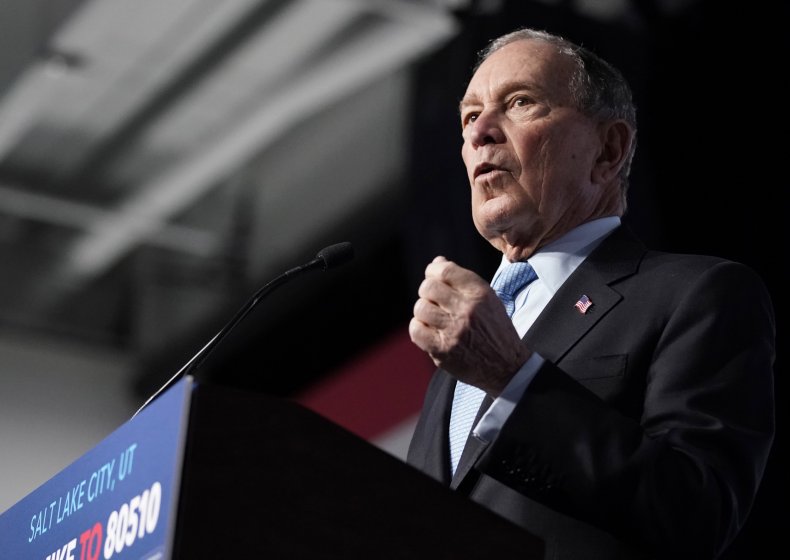 Asked what Bloomberg might have to do in order to take responsibility for his actions, Cullors said, first of all: "I don't think he should be running for president. I don't think Biden should be running for president. But, because they are running for president, there are things they could push for."
In Bloomberg's case, the former New York mayor could push for reparations "for the people who he harmed" with his stop-and-frisk policy, Cullors said. He should be "identifying the ways in which he created major harm in New York City and, you know, putting forward a position on reparations for the people who he harmed."
While Cullors acknowledged that Bloomberg cannot go back and change his actions as mayor, she said that as president, he could try to address the harm that he himself caused. "There's a whole lot more he could do," she said.
Cullors did not appear hopeful that either Bloomberg or Biden will take the steps needed to win the support of the communities negatively affected by the policies they helped enforce.
Cullors said that already she and other criminal justice reform advocates had approached Bloomberg and Biden to ask whether they would support a measure seeking to reform jails in Los Angeles, California.
The "Reform LA Jails Measure R" seeks to invest in rehabilitation and mental health treatment for those who are convicted, instead of simply incarcerating them, and thereby reduce the jail population. The measure also seeks to root out corruption to prevent abuses by the Jails and Sheriff's Department.
Both Biden and Bloomberg ignored the request, while Sanders and Warren embraced the measure and expressed their interest in supporting it.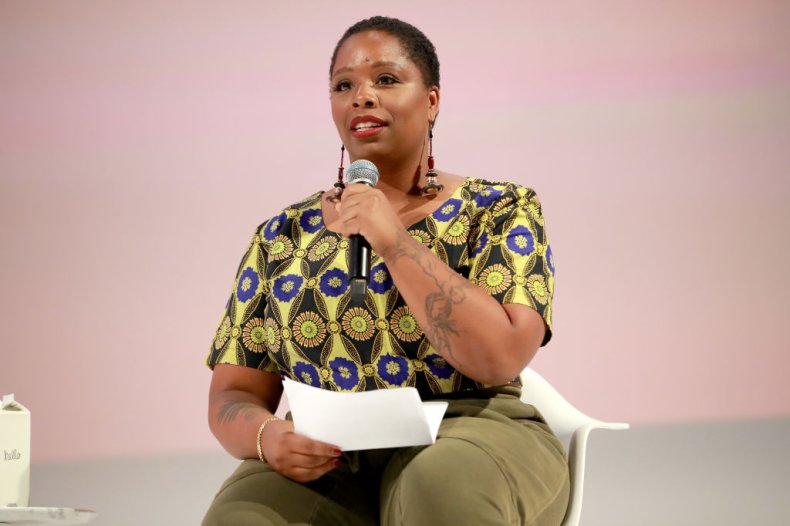 Instead of seeking to address the harm caused by stop and frisk through actions, rather than simply words, Cullors said, Bloomberg has been "spending hundreds of millions of dollars on ads." She added: "I see him trying to be the moderate amongst progressive candidates Sen. Warren and Sen. Sanders."
Ultimately, Cullors said she believes it is important for progressives to stick together, rather than seeking to divide and conquer.
Both Warren and Sanders, she said, "have what it takes" to beat Trump. "I think, more importantly, do we have, as a people in the U.S.; do we have what it takes to beat Donald Trump? Will we show up and show out and make sure he doesn't get re-elected? Yes, we need a strong leader, but we also need a strong base to help that leader get us to the finish line."