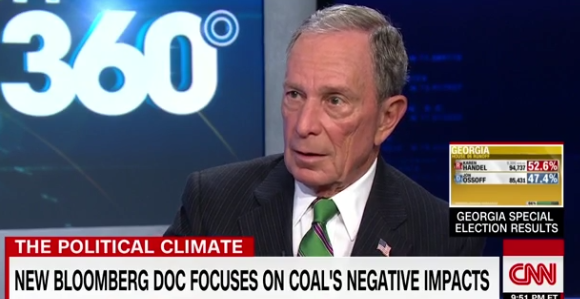 After Superstorm Sandy flooded much of Manhattan and devastated coastal regions of New Jersey, Bloomberg Businessweek—the finance magazine owned by billionaire Michael R. Bloomberg, then the mayor of New York City—issued a cover that pithily summed up the cause of the disaster, in a riff on James Carville's famous line about the economy, which supposedly helped Bill Clinton win the presidency in 1992.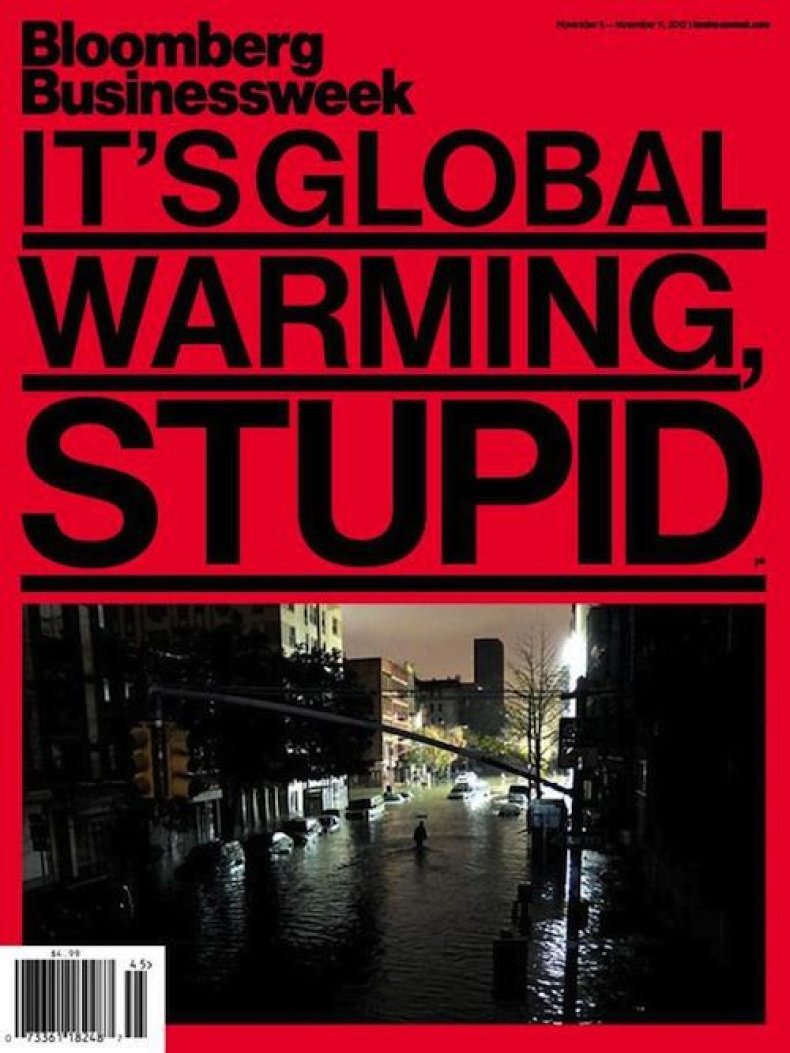 Some five years later, the message remains the same. No longer a politician, Bloomberg is now a businessman, again, as well as a globetrotting philanthropist. championing many of the same issues he was passionate about while in office. Among these are obesity and gun control.
But perhaps no issue is more urgent than climate change, especially as polar ice caps melt, oceans rise and global weather patterns become increasingly unpredictable. Bloomberg recently authored a book, Climate of Hope, with Carl Pope, former executive director of the Sierra Club. The book's main argument is that cities and corporations, in particular, can drive the green revolution, as can ordinary people.
"What you see is big companies doing things that are good for the world because their customers want it, their employees want it and, most of all, their investors want it," Bloomberg told NPR in April. That is, perhaps, not a surprising position for a corporate titan who also led the nation's largest city for 12 years.
Bloomberg is not known to suffer fools, as just about anyone who has covered him knows. And that was apparent during a Tuesday night appearance on CNN, when Bloomberg told Anderson Cooper that President Trump's idea of returning to a coal economy was a fiction, while his silence on climate change was "embarrassing."
Though careful not to criticize Trump directly, Bloomberg devastated the president's argument for having withdrawn, last month, from the Paris climate accords.
"There is nothing that is going to save coal miners' jobs," Bloomberg told Cooper. "And, to put it in context, more people work at Arby's than work in the coal business." He noted that the budget proposed by White House Budget Director Mick Mulvaney would cut programs that retrain coal miners. That budget is widely loathed and unlikely to become reality.
Answering a subsequent question posed by Cooper, Bloomberg said it was "just embarrassing" to have Trump remain silent on whether he believes climate change is real. Climate change reportedly did not figure into his decision to pull out of the Paris accords. Trump's now-famous reasoning is that he was elected to help Pittsburgh, not Paris. The mayors of Pittsburgh and Paris quickly condemned his move and made a climate deal of their own.
"Is it helpful that America pulls out and the president says these things? No, it is not helpful," Bloomberg told Cooper. "Is it a disaster for the world? No, it just makes us look foolish."
In other words, it's global warming—still.