Bloomberg's Jumbo Soda Ban for NYC Is Now Officially Dead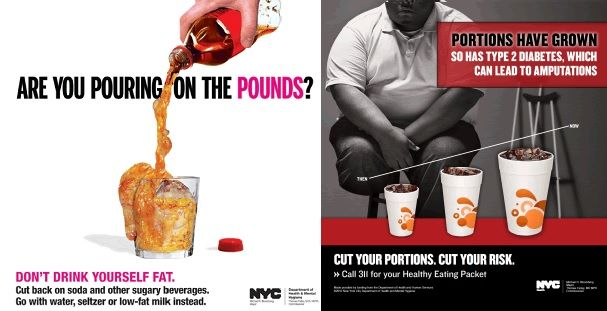 The New York City Board of Health "exceeded the scope of its regulatory authority" in enacting a ban on sodas exceeding 16 ounces in volume, a judge wrote in an opinion that killed the controversial ban once and for all on Thursday, The New York Times reports.
"By choosing among competing policy goals, without any legislative delegation or guidance, the Board engaged in law-making and thus infringed upon the legislative jurisdiction of the City Council of New York," Judge Eugene Pigott Jr. wrote for the New York State Court of Appeals.
The decision exhausted the city's final appeal in defense of the ban, granting victory to the American soft drink industry, which had poured millions of dollars into advertisements that branded the ban as an affront to soda drinkers' freedom.
The city's ban had been a highly publicized project of former mayor Michael Bloomberg. His many initiatives to warn New Yorkers about obesity risks included blunt, and at times unsettling, subway posters and a video, and opponents were quick to label them as part of a "nanny state" mentality.
Man Drinking Fat. NYC Health Anti-Soda Ad. Are You Pouring on the Pounds, from Kantar Media US on Vimeo.
"Today's ruling does not change the fact that sugary drink consumption is a key driver of the obesity epidemic," city Health Commissioner Mary Bassett said in a statement, Gothamist reports. "We will continue to look for ways to stem the twin epidemics of obesity and Type 2 diabetes by seeking to limit the pernicious effects of aggressive and predatory marketing of sugary drinks and unhealthy foods."