Mike Bloomberg Suspends 2020 Campaign After Poor Super Tuesday, Endorses Joe Biden
Former New York City mayor Michael Bloomberg has suspended his presidential campaign.
The 78-year-old billionaire made the announcement on Wednesday morning following a disappointing Super Tuesday performance. Despite spending half a billion dollars of his own fortune, Bloomberg failed to pick up primary victories and is exiting the race with just 44 delegates under his belt.
"Three months ago, I entered the race for President to defeat Donald Trump. Today, I am leaving the race for the same reason: to defeat Donald Trump—because it is clear to me that staying in would make achieving that goal more difficult," Bloomberg said in a statement.
Now that he's no longer a candidate, Bloomberg indicated that he will be throwing his support behind former Vice President Joe Biden. Biden emerged as the victor on Tuesday night, winning nine of the 14 states in play. He is currently leading the delegate count with 453.
"I've had the chance to work with Joe on those issues over the years, and Joe has fought for working people his whole life. Today I am glad to endorse him—and I will work to make him the next President of the United States," Bloomberg said in a statement.
Bloomberg was the last Democrat to enter the race, launching his White House bid in November 2019. He opted to skip the four early voting states—Iowa, New Hampshire, Nevada and South Carolina— to focus on the more delegate-rich Super Tuesday states.
Along the way he faced criticism from his opponents, who accused him of trying to "buy" the election through his unprecedented spending. More recently he was condemned for his attempt to force a contested convention, which experts say would throw the Democratic Party into chaos.
His mayoral record was also called into question during the campaign. His support for New York's stop-and-frisk policing policy drew controversy. He apologized for the measure in November, acknowledging that it unfairly targeted people of color. He was also heavily criticized for his use of non-disclosure agreements after he was accused of harassment and discrimination by former female employees of his organization Bloomberg LP.
Three months and over $500 million later, Bloomberg's plan ultimately backfired. He only picked up one victory on Super Tuesday: American Samoa and failed to be viable in roughly half the states in play. Even when he did capture more than 15 percent of the vote, he was defeated by Biden or Vermont Senator Bernie Sanders for first or second place.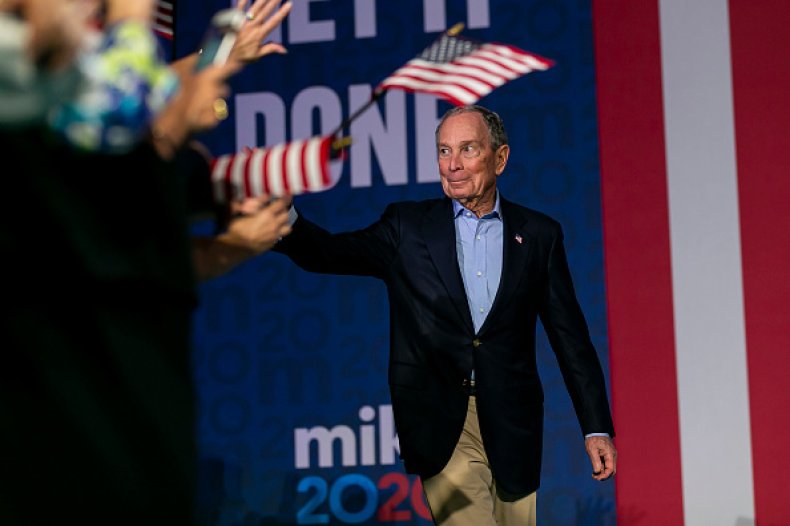 While Bloomberg is out of the race, it's likely he'll continue to remain an influential figure leading up to Election Day. His campaign had previously said he would spend "whatever it takes" to support the Democratic nominee, even if it wasn't him.
"Mike Bloomberg is either going to be the nominee or the most important person supporting the Democratic nominee for president," Kevin Sheekey, Bloomberg's campaign manager, told NBC last month. "He is dedicated to getting Trump out of the White House."
Bloomberg is the second self-funded billionaire to drop out of the race. Tom Steyer dropped out after an unexpectedly poor performance in South Carolina last weekend. Steyer had invested more than $200 million into his presidential campaign.
With Bloomberg's exit there are only four candidates still vying for the party's nomination: Biden, Sanders, Hawaii Representative Tulsi Gabbard, and Massachusetts Senator Elizabeth Warren.