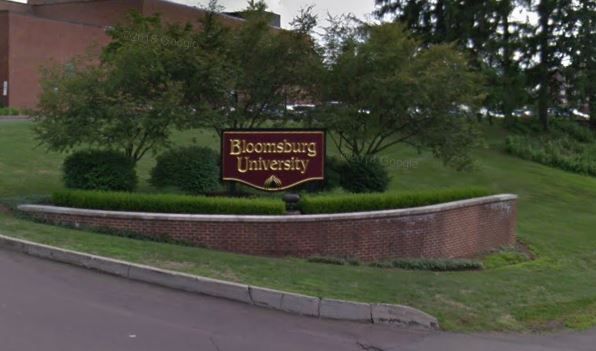 A Pennsylvania court ruled Bloomsburg University of Pennsylvania Professor John Barrett must be reinstated after he was fired for having sexual relationships with two students.
The Thursday ruling, written by Commonwealth Court of Pennsylvania Judge Kevin Brobson, upheld a previous arbitration decision calling for Barrett's reinstatement. In awarding him his position back, the arbitrator found his relationships with two students didn't violate the state university's policy.
Bloomsburg, according to the ruling, argued that in giving Barrett his job back, they were required to reinstate a criminal. However, the court noted he was never charged, prosecuted or convicted of a crime stemming from the sexual acts.
"Thus, Grievant's conduct, as characterized by the arbitrator, does not implicate the public policy against sexual harassment … Although we reach this conclusion today, we are in no way ignoring Grievant's appalling lack of judgment, especially as one who once held a position of trust for Complainant," the ruling said.
Barrett's termination came after the university received a complaint from one of his former students in May 2017 alleging that he had a "pattern for targeting his female students." Newsweek reached out to the Bloomsburg University of Pennsylvania but did not receive a response in time for publication.
The student, who was not named, was in one of Barrett's classes in spring 2015 and the two began a romantic relationship the subsequent fall semester. Their relationship continued until June 2016. According to the ruling, the student claimed to have woken up to Barrett touching her while sleeping in his home on multiple occasions.
The professor denied that he committed those acts, but the arbitrator assumed they did occur and determined it was within the context of a consensual sexual relationship and not an act of sexual harassment.
Barrett and the student allegedly remained friends until October 2016. In December 2016, the student confronted the assistant professor over rumors he was in a relationship with another student. After filing a complaint with the school, the university launched an investigation and terminated the professor in June 2017.
In his termination letter, Bloomsburg University President David Soltz cited Barrett's "lack of professional judgment" in having a sexual relationship with the two students, which the school found to be in violation of the university's sexual harassment and discrimination policies.
However, an arbitrator determined Barrett's conduct, although "inherently exploitative" in nature, didn't violate university policy because neither of his sexual partners was a student in his current class. University policy didn't prohibit romantic, consensual relationships, therefore, the arbitrator determined the university didn't establish just cause for his termination.
"That he avoided termination here does not mean that he was prudent, kind[,] or wise. Not only must he adhere to the letter of the policy, but he should also strive to follow the spirit of the policy and acknowledge that he must hold himself to a higher standard," the arbitrator wrote and the court reaffirmed.