Blue Ivy Nails the Choreography in Beyoncé's 'Homecoming' Documentary Trailer
Move over, Beyoncé. Blue Ivy Carter gets her time to shine in her mother's Homecoming documentary as footage shows the child nailing hair choreography.
The trailer for Homecoming, out April 17, dropped on Monday. The film aims to give the BeyHive an exclusive behind-the-scenes look at how Beyoncé, 37, geared up for her historic headlining performance at Coachella in 2018. Her performance honored the nation's historically black colleges and universities (HBCUs).
In the trailer, Blue Ivy sits in a chair ahead of Beyoncé and several backup dancers doing choreography that involved a hair whip move. The moment sparked excitement from the BeyHive on Twitter as they aimed to promptly show support for the 7-year-old's dance abilities.
One fan argued how the world is "witnessing a legacy in the making" because Blue Ivy has "been training to be the next supreme since birth." A second fan claimed Beyoncé "gave birth to her only competition." A third person suggested that because Blue Ivy "choreographed the Coachella set" because she was positioned in front of her mother and the backup dancers in the clip.
"Blue Ivy doing hair choreo in the Homecoming trailer is perhaps the best two seconds of anything I've ever watched OMFG...... no words," a fan tweeted Monday.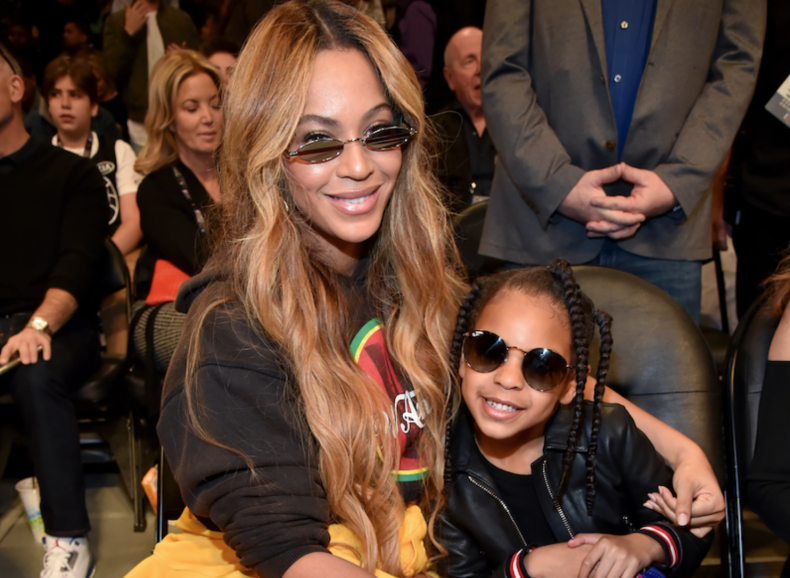 Beyoncé and Blue Ivy have been filmed dancing together before. In 2017, video surfaced of the mother-daughter duo hitting the dance floor at Beyoncé's creative director Todd Tourso's wedding to Christina Tangin in Colorado. Guests filmed the pair as they grooved throughout the night, and many of the videos showed Blue Ivy taking charge on the dance floor. This happened while the "Formation" singer's husband Jay-Z was in England for V Festival.
Beyoncé's appearance at Coachella was historic because she was the first black female solo artist to headline the California-based festival. She was partly inspired to develop the performance's creative concept after singing the black national anthem, "Lift Every Voice and Sing" by Rosamond Johnson and James Weldon Johnson, to 1-year-old daughter Rumi Carter.
"In the show at the time I was working on a version of the anthem with these dark minor chords and stomps and belts and screams. After a few days of humming the anthem, I realized I had the melody wrong. I was singing the wrong anthem," Beyoncé told Vogue in August 2018. "One of the most rewarding parts of the show was making that change."
"I swear I felt pure joy shining down on us. I know that most of the young people on the stage and in the audience did not know the history of the black national anthem before Coachella. But they understood the feeling it gave them," she added.