Blue Ivy Carter's First-Ever Grammy Win Draws Congratulations on Social Media
Blue Ivy Carter, daughter of Beyoncé and Jay-Z, won her very first Grammy award on Sunday. That means the 9-year-old now officially has more Grammy wins than Katy Perry, Nicki Minaj, Jimi Hendrix, James Brown, Marvin Gaye, the Clash, the Beach Boys, Chuck Berry and Bob Marley.
The young Carter won the award for her appearance on her mother's "Brown Skin Girl," which was awarded the prize for Best Music Video during the Grammys' pre-show ceremony. Blue Ivy appears in the video and can be heard on the track.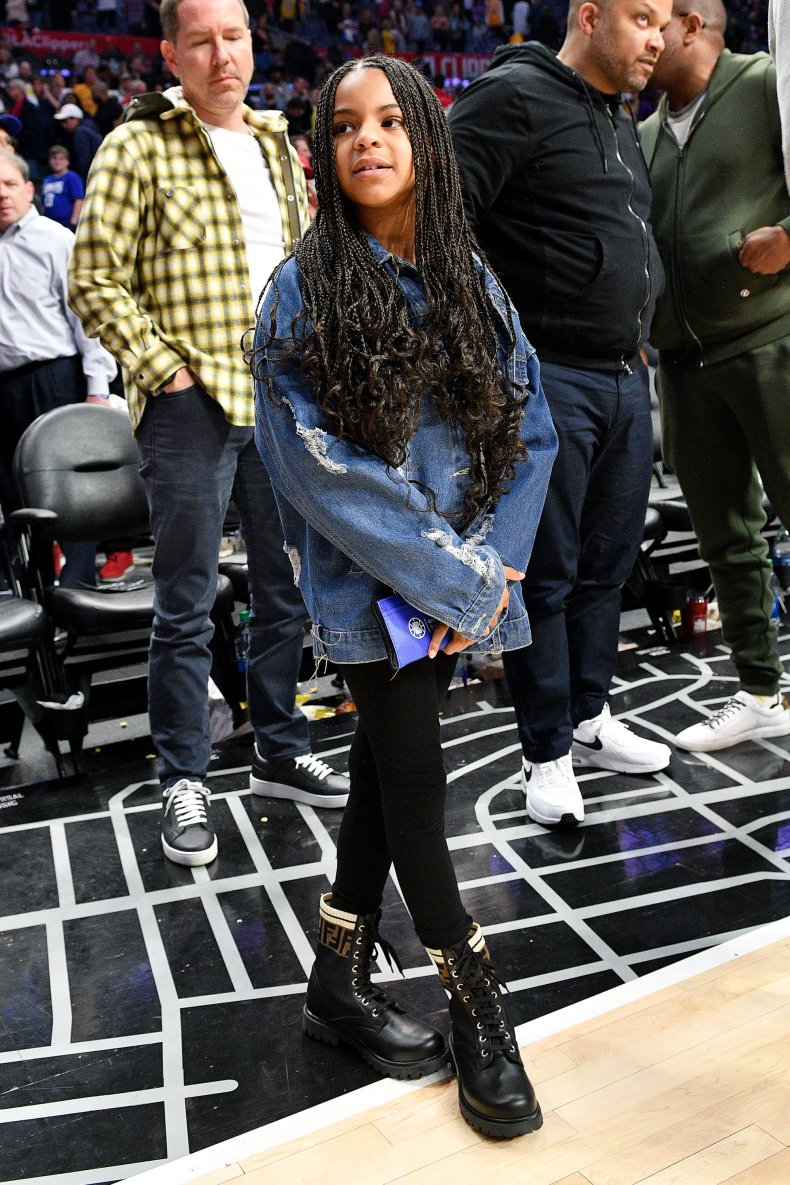 Fans and well-wishers quickly flooded social media after Carter became the second-youngest person to ever win a Grammy.
Some joked they were underachieving with their own lives after hearing the news.
One writer thinks Blue Ivy is just getting started, joking that she will be working toward an Emmy, Oscar and Tony next.
A member of another famous musical family, La Toya Jackson, congratulated Carter, along with all of the other women who were awarded prizes in the pre-show to the main ceremony.
And while the Carter child received most of the love for that win on Twitter, WizKid got plenty of shoutouts, too. Since he also appears on "Brown Skin Girl," the 30-year-old Nigerian artist also got a trophy for his work.
Another Nigerian musician, Ice Prince, congratulated WizKid and fellow Nigerian star Burna Boy, since they both became first-time Grammy recipients on Sunday.
As noted earlier, even though she's only 9 years old, Blue Ivy Carter is still only the second-youngest person to ever win a Grammy. The youngest ever winner is one Leah Peasall, who is a member of the gospel trio the Peasall Sisters. Along with her sisters Sarah and Hannah, Leah won a trophy for her contribution for the O Brother Where Art Thou? soundtrack, which won Album of the Year back in 2002. Leah was only 8 years old at the time.
Though she's off to an early start, Blue Ivy still has some catching up to do if she ever wants to compete with her famous parents. Jay-Z has 22 wins to his name, and, as of the time of this article's publication, Beyoncé has 26 wins under her belt.
Along with being a Grammy winner, the young Blue Ivy keeps busy in other ways—aside from just being a kid, that is. Last month, she was seen in promotional videos modeling for her mother's clothing line, Ivy Park.