Massachusetts Blue Line Train Evacuated Due to Power Outage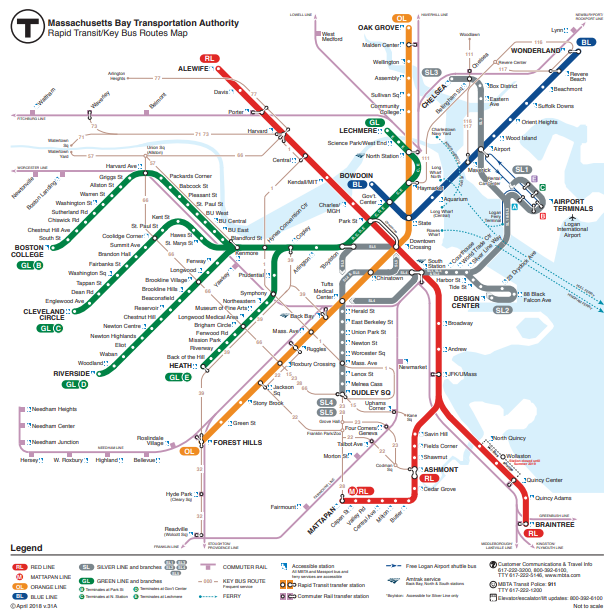 Three hundred and fifty people were evacuated and forced to walk on train tracks following a power outage on a Massachusetts Bay Transportation Authority (MBTA) train during the Thursday-morning rush hour.
Power was restored with residual delays to the MBTA's Blue Line train after a power outage on the third rail of the westbound track between the Maverick and Aquarium stations just before 8:30 this morning. More than 300 passengers were evacuated and escorted across the tracks, according to a NECN report. No reason for the outage has been identified by the authorities, but the MBTA confirmed in a tweet that the Power Department was on the scene following the incident. Commuters had no access to air-conditioning and were originally informed the train was experiencing a mechanical problem.
To compensate for lost time, the MBTA provided about 25 shuttle buses as an alternative between East Boston and Government Center. Single-track operation was in place between the Government Center and Airport stations at approximately 10 a.m. The doors were opened to allow for air to circulate through the cars before passengers were evacuated, according to a Boston Herald report.
The eventual evacuation was what passenger Erinn C. Larson referred to as an "underground parade," and said MBTA authorities eventually told people to put away their phones and stop taking photos while walking to the Maverick station.
This is the second time this week that the MBTA's Blue Line experienced major power outages. The Blue Line was temporarily operating on a single track due to a power issue on Tuesday morning. The Blue Line runs from Bowdoin to Wonderland. The train was stuck under the harbor between the two stops.
Commuters have been responding to the issue and voicing their complaints on Twitter to the company following the incident. This backlash followed reports about disgruntled workers filing a class-action lawsuit against the transit system on Tuesday, after a change in the payroll system directly affected 750 of its employees. The errors have been an issue since July 2017, according to a report from The Salem News.
The lawsuit said there are four to six errors every two-week pay period, according to a report from Commonwealth Magazine. An MBTA spokesperson denied the existence of a problem in the story, and said the new payroll system "improved overall payroll accuracy and has not seen any widespread issues."
The MBTA and passengers on the train could not be reached for further comment.
Massachusetts Blue Line Train Evacuated Due to Power Outage | U.S.