Blue Origin Unveils Space Tourist Capsule With 'Biggest Windows in Space'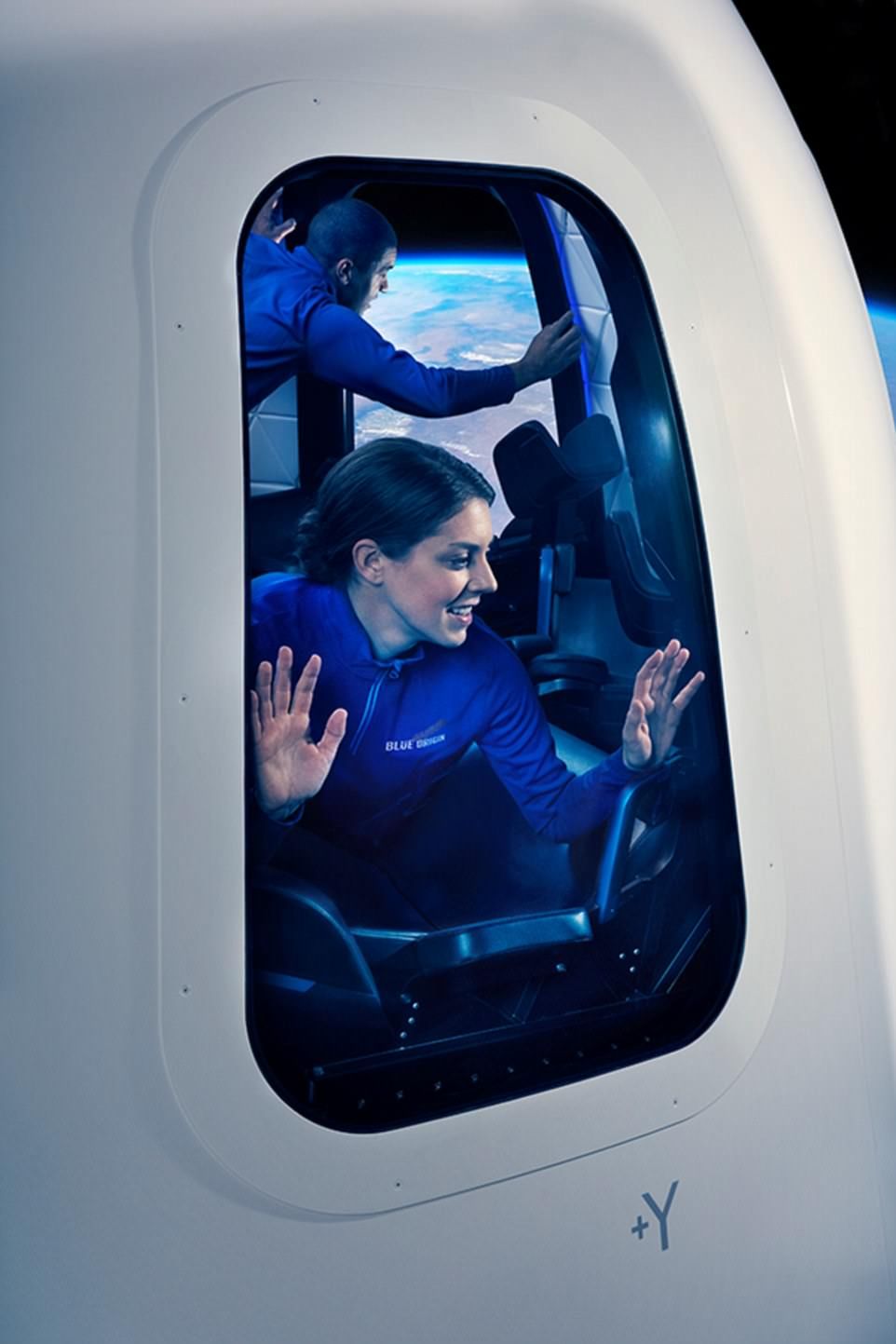 Blue Origin, the space company owned by Amazon founder Jeff Bezos, has unveiled concept images of its first capsules capable of taking tourists to the edge of Earth's atmosphere.
Bezos said he hopes the company will take its first paying passengers to space within two years. Images of the capsule's design were shared in an email to a Listserv on Wednesday.
"We've been designing the capsule interior with an eye toward precision engineering, safety, and comfort. Here's a sneak peak," Bezos said. "Step inside… Every seat's a window seat. The largest windows ever in space."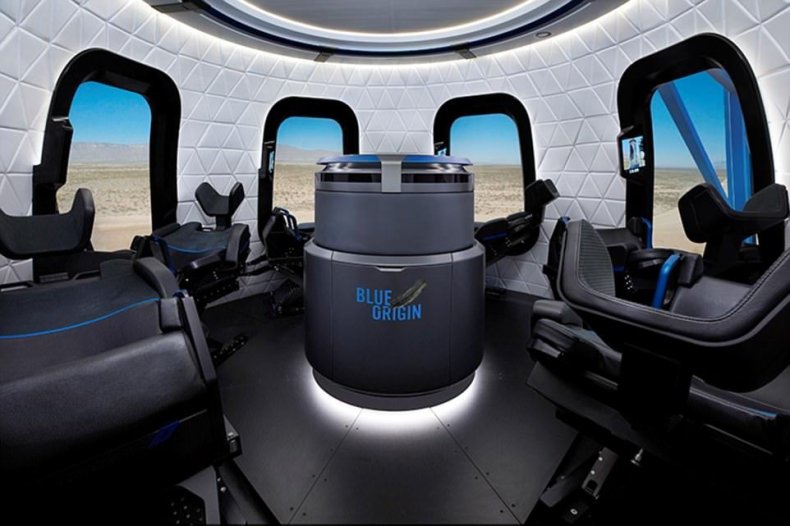 The capsule will be attached to Blue Origin's reusable New Shepard rocket, which would fly passengers 62 miles above Earth detaching itself from the capsule and landing. The capsule would use a parachute to return safely to Earth.
The New Shepard rocket was awarded the Robert J. Collier Trophy on Wednesday for "successfully demonstrating rocket booster reusability with the New Shepard human spaceflight vehicle through five successful test flights of a single booster and engine."
It is not the first award that Blue Origin has won, but Bezos described the achievement as "personally meaningful" in a post on Twitter.
"Blue Origin's New Shepard program is remarkable," Jim Albaugh, chairman of the National Aeronautic Association (NAA), said Wednesday.
"Developing the first new large liquid hydrogen rocket engine in almost 20 years and demonstrating repeatable vertical takeoffs and landings makes the long sought after goal of low cost reusable rockets and access to space a reality."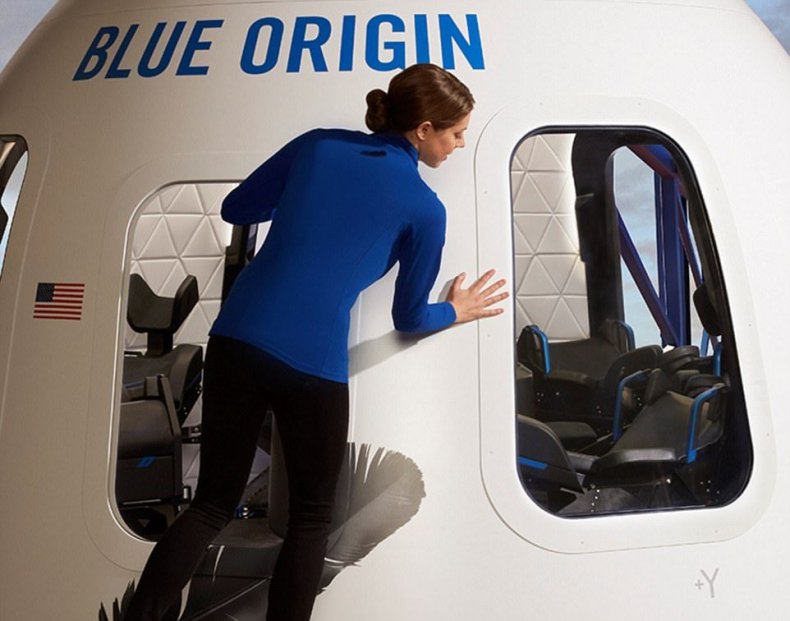 Blue Origin is not the only private firm working on a space tourism project, with Richard Branson's Virgin Galactic and Russian firm KosmoKurs both working on space ships that can transport tourists into space.
KosmoKurs has said it hopes to receive their first passengers in 2020 but Virgin Galactic is yet to set a date for when its craft will be passenger-ready.
A mock-up of the capsules will be on show in Colorado Springs, Colorado, at the 33rd Space Symposium between April 3 and April 6.