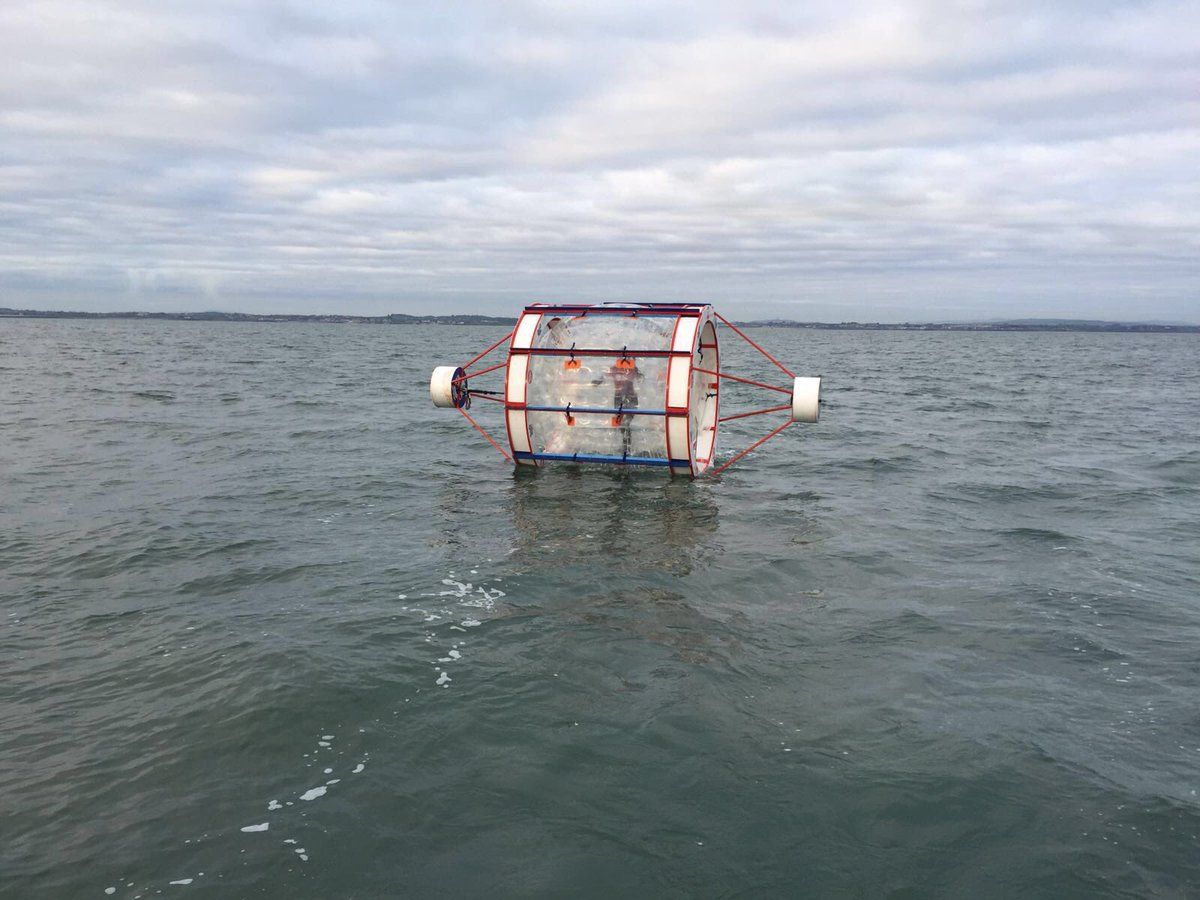 Blue Peter presenter Lindsey Russell attempted to propel herself 21 miles across the Irish Sea between Northern Ireland and Scotland inside a three-metre zorb on Thursday, but was forced to abandon her journey due to bad weather.
The 25-year-old left Donaghadee harbor on the Co Down coast of Northern Ireland at 6.30 a.m. Her plan was to reach Portpatrick in Dumfries and Galloway around 14 hours later.
Unfortunately, after zorbing for 17 nautical miles, Russell, who was fundraising for charity Sport Relief, ended her attempt late Thursday afternoon due to mitigating weather conditions.
A Sport Relief spokesperson said: "Whilst we were, in the end, defeated by the weather, we're incredibly proud of Lindsey and her efforts. We hope her amazing efforts have inspired lots of children around the UK to do their bit for Sport Relief."
The specially-designed zorb looks like a large hamster wheel, with paddles to help it move across the water.
Russell was trained by former Olympian and sports scientist Greg Whyte. He has previously worked with U.K. TV presenter Davina McCall and comedian David Walliams for their own Sport Relief challenges.
Speaking ahead of her crossing, Russell said, "The most daunting part of this challenge is how heavily we are relying on the weather. I've been training for months for what will be the biggest and best challenge of my life, but I don't think anything can prepare me for what the Irish Sea has in store."