After Decades, the 'Blues Brothers' Beach Is Finally Opening
When the Blues Brothers need to promote their Rhythm and Blues Revue at the Palace Hotel Ballroom near Chicago, one of their first stops is Phil's Beach, right off Main Street in the village of Wauconda, Illinois. Now, 40 years after its appearance in the 1980 musical comedy, and 30 years after shutting down, Phil's Beach is finally ready to reopen.
Walled off by docks and equipped with long water slides (as seen in The Blues Brothers), the privately owned beach was founded by Phil Froehlke in the 1920s, but closed in 1990 because of the cost of insuring the attraction. But thanks to a 2016 purchase by the Wauconda Park District and a $3 million renovation, Phil's Beach will once again welcome people to its shores.
In The Blues Brothers, "Joliet" Jake Blues (John Belushi) and Elwood Blues (Dan Aykroyd) must reform their band to raise $5,000 and save the orphanage where they grew up. After gathering the band members and playing a disastrous show at a local honky tonk, the Blues Brothers arrange for one last blowout gig at the Palace Hotel Ballroom, but if they're to play their show and save the orphanage, they'll need to thwart the police, Nazis and a vengeful country band.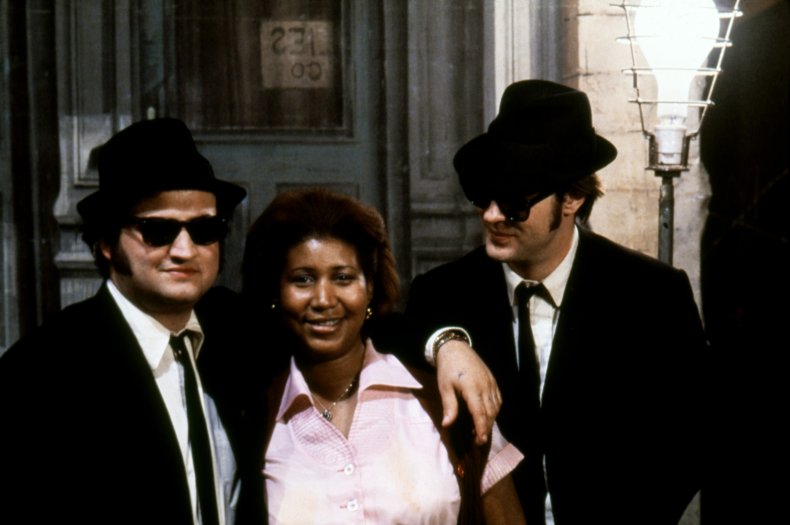 To promote their big concert, Jake and Elwood steal a loudspeaker from a local school and mount it on their decommissioned police car, then set about inviting the entire town. One of their stops is Phil's Beach, on the shores of Bang Lake, where Jake and Elwood drive down the beach to promote their show.
The Blues Brothers was shot on location in and near Chicago in the summer and fall of 1979. Several scenes were filmed in Wauconda, including a car crash and the loudspeaker visit to Phil's Beach.
The renovated and newly reopened Phil's Beach includes, according to the local Daily Herald, a picnic pavilion, concession stand, changing rooms with showers, a boardwalk and splash pad. The towering J-slide seen in the movie remains standing for photographs, but will no longer allow sliders.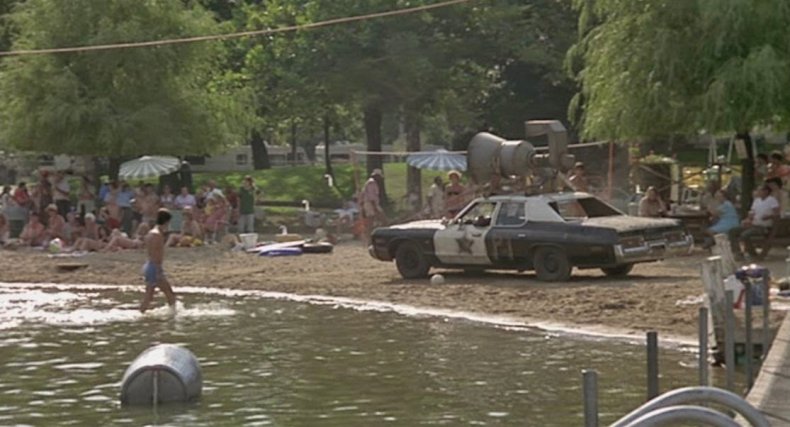 "Our community has embraced this project from the beginning, and we are thrilled to finally be able to open," Nancy Burton, park district executive director, told the Herald. "Our goal when designing the park was to capture the essence of days long ago and create a setting [that] enables families to spend time together and create new memories to share."
The opening was originally planned for Memorial Day, but was subsequently delayed due to the ongoing coronavirus pandemic. For now, the newly reopened Phil's Beach will be limited to 80 beachgoers at a time, in order to enable social distancing. Masks are also recommended.