Blumenthal Smacks Down McMahon to Win Connecticut Senate Seat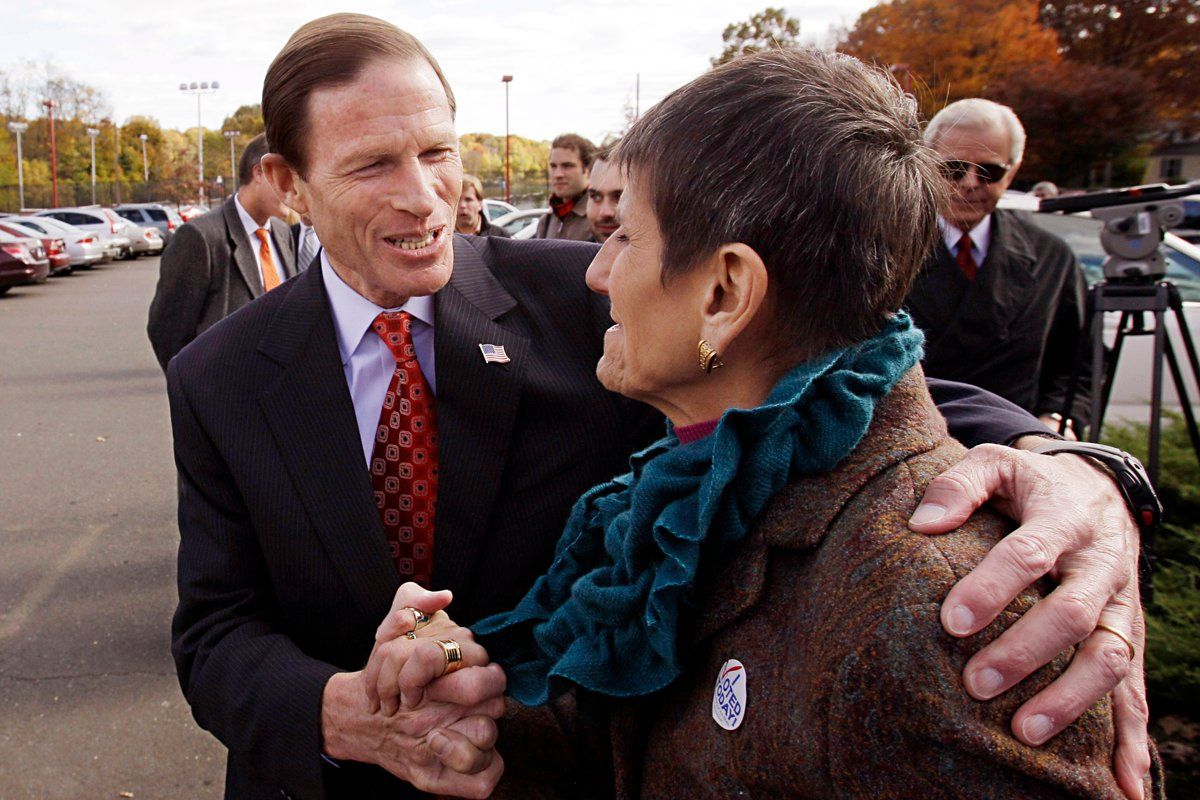 There isn't a lot of good news for Democrats early on election night, but Connecticut is one bright spot. Attorney General Richard Blumenthal has defeated Republican Linda McMahon in the race for Senate, replacing retiring Sen. Chris Dodd.
The race seesawed, with McMahon starting far back, then surging. By late September she had closed the race to within 5 points, but she wasn't able to get closer, despite spending some $42 million on the campaign, to Blumenthal's $6 million, according to the Center for Responsive Politics. One reason McMahon won the GOP nomination was her ability and willingness to spend her own considerable money—she's the former CEO of World Wrestling Entertainment—to try to beat Blumenthal.
It's tough to remember now, but only a few months ago it would have seemed silly that the race was so closely watched. Blumenthal, after all, was once up by 30 percentage points. But he was battered by revelations that he'd lied about his Vietnam service, and the campaign featured a remarkable degree of mudslinging. McMahon's repeated attacks on the Vietnam issue dented but didn't pierce Blumenthal's armor. Blumenthal's campaign still seemed to be caught flatfooted, hoping that attacks on her links to the WWE would sink McMahon.
But those attacks never seemed to catch. Blumenthal's victory is a testament to the fact that being part of the establishment is still valuable in the buttoned-down Nutmeg State: the energy that McMahon's outsider campaign brought wasn't enough to overcome the decades-long reputation Blumenthal had built as a public servant. On the strength of that record, he's now able to achieve the destiny of going to Washington that Connecticut insiders have long forecast for him.