England's Junior Doctors To Strike Three More Times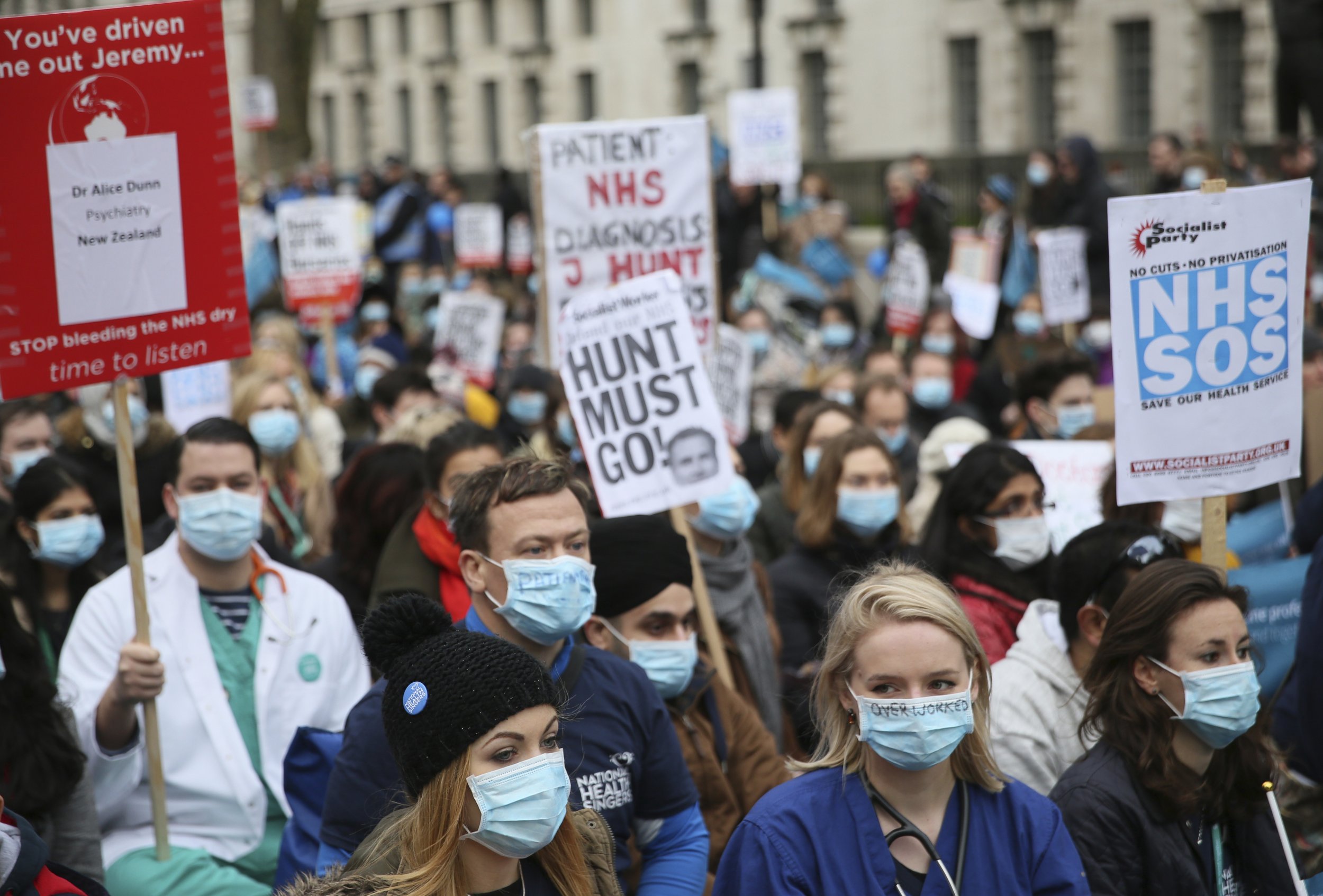 England's junior doctors are to strike three more times, the trade union representing them said Tuesday.
The British Medical Association (BMA) said the strikes were a response to the British government's attempt to impose a new contract on doctors despite a lack of agreement.
The BMA is also calling for a judicial review into the imposition, claiming the government did not conduct an "equality impact assessment" before taking the decision.
BMA junior doctors committee chair Johann Malawana said: "This is yet another example of the incompetence which the government has demonstrated throughout its handling of the dispute.
"Imposing this contract will seriously undermine the ability of the NHS to recruit and retain junior doctors in areas of medicine with the most unsocial areas, where there are already staffing shortages."
The three 48-hour walkouts are planned for March 9, April 6 and April 26.
The action follows two strikes so far this year, the first by England's junior doctors in 40 years, over pay and working conditions. The new contract, which the BMA opposes in its current form, offers a 13.5 percent rise in pay but treats much of Saturdays as "normal hours."
It is part of a wider effort by the government to expand more NHS services into the weekend. Health Secretary Jeremy Hunt announced the imposition earlier in February. Polls show that public opinion has been firmly on the doctors' side until this point.