BMW, CalBio Partnership Adds Second Dairy Farm in Manure-to-Energy Scheme
BMW of North America announced that it has expanded its partnership with California Bioenergy (CalBio) that uses technology employed on dairy farms to produce renewable energy.
Bar 20 Dairy in Kernan, Calif. has a biodigester that captures methane from manure and converts it into renewable energy without combustion. It joins Straus Organic Dairy Farm in Marshall, Calif. on the project roster.
BMW and the dairy farms it works with generate environmental credits through the California Low Carbon Fuel Standard program, sharing the value of those credits.
The process offsets carbon emissions and sends the energy back into the power grid that can be used to power EVs. The practice also results in methane reductions that contribute to California's climate goals.
That methane reduction, combined with the generation of renewable energy, is equivalent to providing clean power to more than 17,000 electric vehicles per year, according to the automaker.
"At BMW, we continue to pursue new ways to bring sustainability to all aspects of our vehicles – including the electricity powering our EVs," BMW of North America connected eMobility energy services manager Adam Langton said in a press release. "Our partnership with CalBIO represents an innovative way to help drive renewable energy investment, which not only powers our vehicles with clean energy, but also reduces methane emissions at dairy farms and brings a new revenue source to agricultural communities."
With the on-site renewable electricity system, these farms are able to produce twice as much electricity as a conventional generator using the same amount of biogas. Using electric fuel reduces carbon emissions, smog-producing emissions and other pollutants.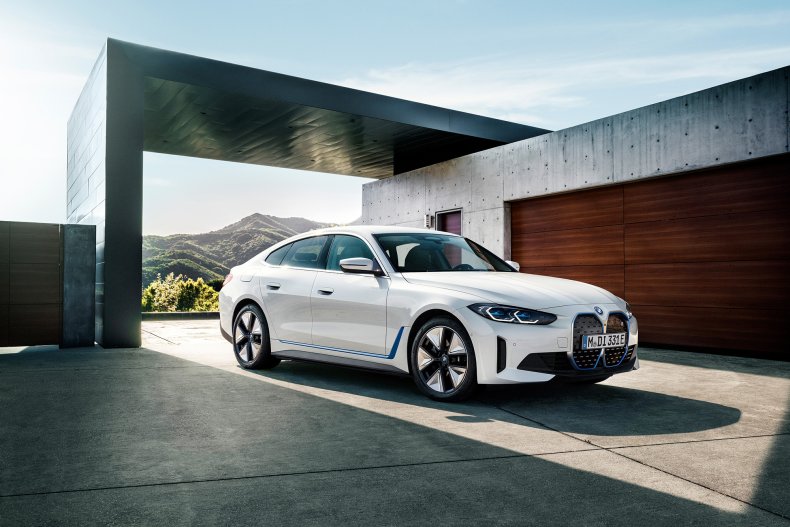 "This ultra-clean, biogas-fueled, on-dairy, self-generation power system scales from small to large dairies. We're excited to now be able to demonstrate a large-scale system capable of generating one megawatt base load 24x7 that provides grid resiliency, and greatly improves local air quality while reducing greenhouse gas emissions," CalBio CEO N. Ross Buckenham said.
BMW has been making a concerted push toward electrification of its lineup in recent years. The all-electric BMW iX SUV and i4 sedan will arrive on North American shores soon. Additionally, the company has been making strides toward embracing circular sustainability and the adoption of hydrogen fuel cell technology.