BMW XM Coming to Market as First Standalone M Model Since the 1980s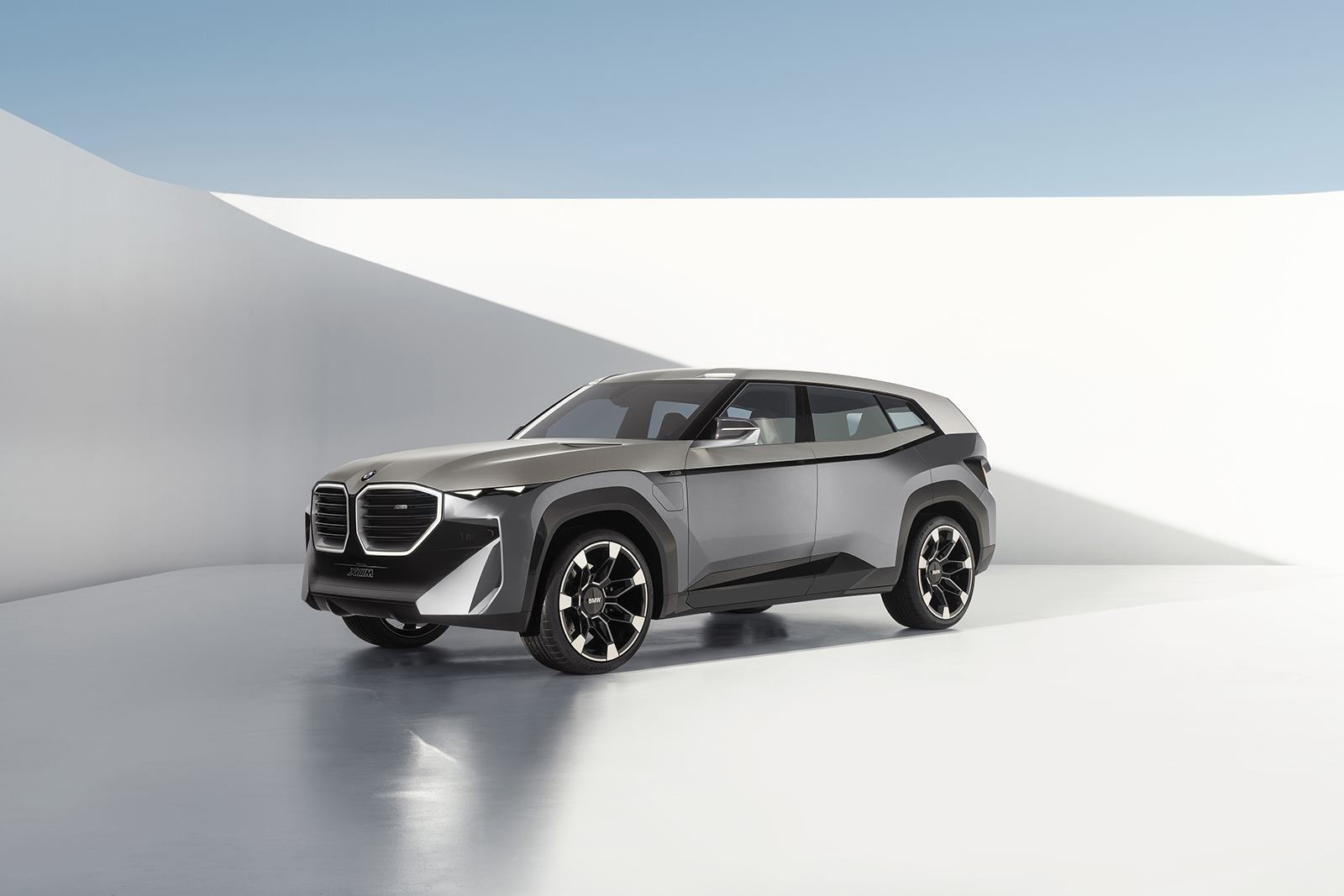 The just-revealed BMW Concept XM is a showy precursor to the forthcoming BMW XM, which will be the most powerful BMW M vehicle to go into series production when it comes to market.
The concept sets the stage for BMW's new face, a more kidney-like successor to the dual-portrait version seen on the BMW iX and 4 Series models that has been heavily criticized since it arrived on scene.
The grille is flanked by headlights that have been split into two separate models for a unique appearance. M-style double bars within the grille are designed to emphasize the width of the SUV.
The automaker will only sell the model as a plug-in hybrid. It is expected to achieve around 30 miles of all-electric range utilizing a new M Hybrid drive system that combines a V8 engine with a high-performance electric motor. A whopping 740 brake horsepower and 737 pound-feet of torque can be achieved by the combination.
BMW Concept XM pushes design further than the grille, showcasing new front end fasciae for future luxury models while giving a peek at the balance of space and luxury that BMW's design team is working to develop.
Vast greenhouse makes up most of the top half of the concept SUV. The glass of the roof contrasts with the black of the model's pillars.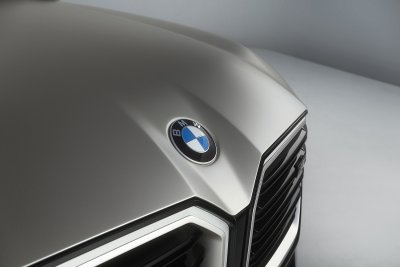 Black continues as a theme onto the cladding above the wheels and on the side skirts.
The rig rides on 23-inch light-alloy wheels.
BMW has finished the SUV with a matte gold-bronze upper and a Space Grey Metallic lower.
There's a driver-focused cockpit that runs BMW's newest iteration of iDrive on the wide screen display that looks to be straight out of the iX parts catalogue.
The concept features what BMW calls "high-comfort seats" (with support straight from the M Sport line) and an illuminated headliner.
Upholstery and accents feature brown, vintage-look leather, copper, velvet and carbon fiber. Deep pile carpeting in a diamond pattern works to keep noise at bay.
BMW sees the U.S. as being the most important sales market for the vehicle once it comes to market.
The company will make the new 2023 BMW XM at its Spartanburg, South Carolina plant beginning at the end of 2022.