BMW's Latest Luxury Acquisition Is Tuned to Performance Perfection
German luxury automaker BMW acquired its longtime partner Alpina on Thursday. The two companies have been working together to make extra-luxurious, extra-fast BMW sedans and SUVs for more than a half century.
The deal secures the future of small manufacturer Alpina in a quick-changing regulatory world, and is good news for fans of high-speed, cross-country road trips.
The new agreement is conditional, requiring approval by antitrust authorities, but the pair is currently operating and building cars under a "long-standing cooperation agreement," which won't expire until 2025. BMW won't acquire any shares of Alpina.
The current lineup of Alpina vehicles includes the 612-horsepower XB7, a variation of the BMW X7 SUV, the B7, built from the 7 Series sedan, and the B8 from the BMW 8 Series Gran Coupe. The Alpina versions each cost about $40,000 more than their counterparts.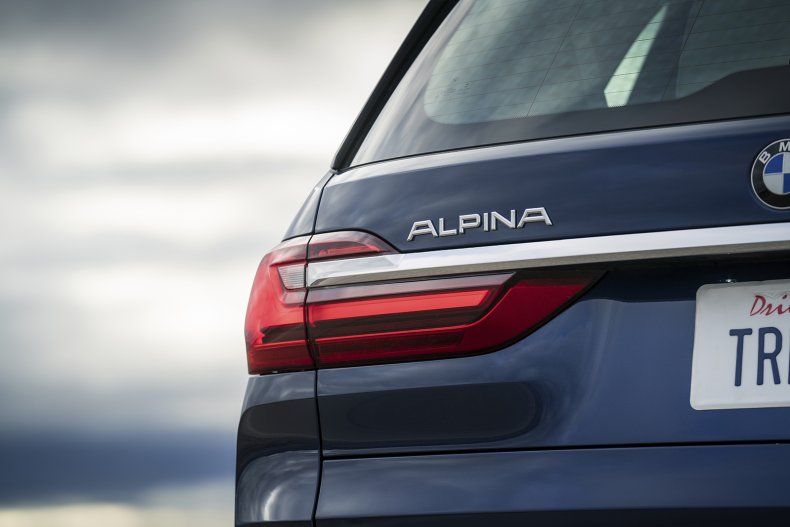 The company tunes the engines from BMW to its own specifications. As opposed to BMW's in-house M division, which makes street cars more like race cars, Alpina adds more torque and adjusts the suspension to give the vehicles a softer, grand touring character.
Alpinas wear different paint colors and wheels and receive unique interiors with different materials, patterns, and hues from BMW. The vehicles are pre-assembled at BMW factories and finished to customer specifications at Alpina's home in Buchloe, Germany.
"The automotive industry is in the midst of a far-reaching transformation towards sustainable mobility. For that reason, existing business models need to be re-examined on a regular basis," said Pieter Nota, member of BMW's Board of Management responsible for Customer, Brands and Sales in a press release.
"For over fifty years, [Alpina] has demon­strated how to deliver top-quality car cachet through meticulous attention to detail. The BMW Group is also driven by this same passion for cars that capture the imagination. That is why we are now embarking on a new chapter in our long-standing partnership," Nota said.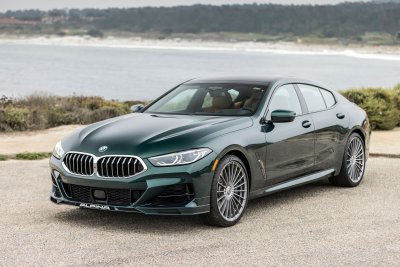 Alpina was established in 1965 in the Bavarian region of Germany. It started by tuning BMWs for more power, gaining distinction by winning races internationally. In 1983 it was recognized as an official vehicle manufacturer meaning that though the cars are based on BMWs, they are branded and registered as Alpina.
The deal makes sense for Alpina as even small-output manufacturers need to comply with global emissions, safety and driver assistance system requirements. Getting acquired by a bigger company is a quick way to do that.
"We recognized the challenges facing the automotive industry early on and are now setting the right course for Alpina," said Andreas Bovensiepen, co-managing director of Alpina in a press release. "We made a conscious decision not to sell Alpina to just any manufacturer, because BMW and Alpina have worked together and trusted one another for decades. That is why it is the right decision strategically for the Alpina brand to be managed by the BMW Group in the future."
Alpina says 2021 was the most successful year in its history, and that the move will both secure the location in Buchloe and support its current employees.
"BMW's acquisition of Alpina is an interesting move because what comes next? Alpina's product have always been so very coveted both by enthusiasts and consumers alike. People love the humble exclusivity of them and they're such a treat to the eyes," AutoPacific industry analyst told Newsweek.
"The full takeover is a few years out and I'm curious to see what's in store once everything (including assembly) happens entirely under BMW's roof. Alpina is such a storied part of BMW's history and it's nice to see this long-term commitment," DeGraff said. "I'm sure we'll see things like an Alpina version of the i4 and eventually i7. I just hope that as a result of BMW's total control, the Alpina treatment doesn't get overplayed and ruin the exclusivity we've come to adore for almost 60 years."