BMW's New High-Horsepower Electric SUV Is Nearly as Powerful as a Tesla Model X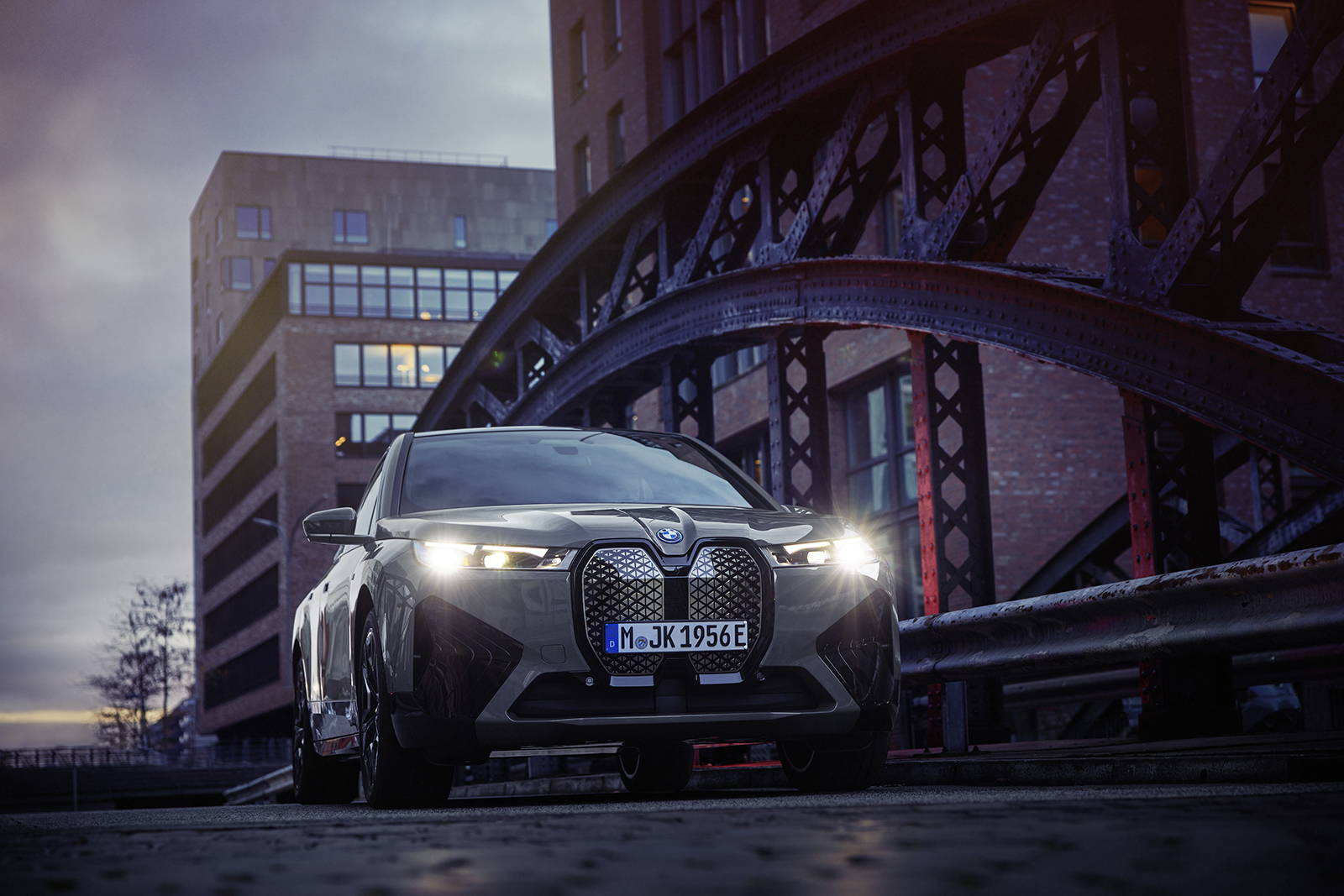 The new 2023 BMW iX M60 combines all-electric technology, a refined interior, impressive power and blistering quickness into one relatively mundane package.
On the outside, the two-row SUV is nearly identical to the iX xDrive50 that will make its way to U.S. shores this summer. It wears blue-painted calipers that are paired with sport brakes, and has M badging. Twenty-one-inch wheels are standard an 22 inch Titanium Bronze design wheels are available.
BMW will offer the model with seven paint job and five interior color/material options.
Each iX M60 gets BMW's Sport Package and a drive unit made up of two electric motors attached to a 369-volt lithium-ion battery. The battery can charge at a maximum rate of 195 kilowatts.
Drivers can activate three power levels giving them access to different levels of horsepower and torque. In Comfort mode, the car delivers 521 horsepower and 749 pound-feet of torque. Sport Boost offers access to 610 horsepower for a 10-second duration while keeping the torque at 749 pound-feet.
When its Sport Mode drive mode is engaged and Launch Control is activated, BMW drivers have access to the car's full 811 pound-feet of torque from the word "go". That power gets the SUV from zero to 60 mph in just 3.6 seconds.
BMW engineers have set the electronically limited maximum speed in the iX M60 at 155 miles per hour (mph) when equipped with summer performance tires. The SUV only hits 130 mph with all-seasons on.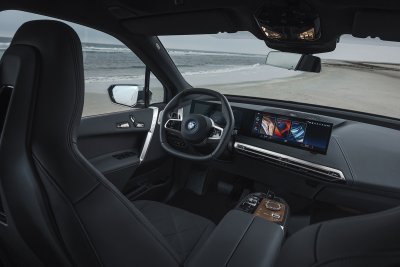 Models with 21-inch wheels have an estimated 280 miles of all-electric range. Data is still pending on the range of iX M60s wearing 22s.
The car has a double-wishbone front suspension and a five-link rear axle. A adaptive dual-axle air suspension with electronically controlled shock absorbers helps to keep the unit and its passengers stable. Damper mapping is part of the drive mode technology.
A panoramic glass roof, front ventilated seats, a heated steering wheel, front and rear heated seats, quad-zone automatic climate control, power liftgate, an interior camera, and a Bowers & Wilkins Diamond Surround Sound System come standard.
Wireless device charging, 5G connectivity, navigation, a surround view camera, BMW calling services, satellite radio, automatic high beams, adaptive cruise control, and park distance indicator technology are also standard.
BMW will sell the model to U.S. customers for $105,100 plus a $995 destination and handling charge. The 2023 BMW iX M60 will launch in North America in June 2022.