Board Member's Son Caught Telling Students to Shoot Black People 'For Fun'
Police are investigating a young teen—who is allegedly the son of a Board of Education member—after footage of him saying "shoot [n-word] for fun" circulated around a high school.
A school resource officer was made aware of the video on Tuesday after it was shared amongst students at Parkside High School in Wicomico County, Maryland. This comes after a November 2021 report showed an estimated 1.6 million students were subjected to hate speech because of their identity, according to the Government Accountability Office.
"Administration was made aware of an extremely concerning video apparently created by a Parkside student that shows a teenager with a gun uttering a violent racist statement," Wicomico County Public Schools said in a statement.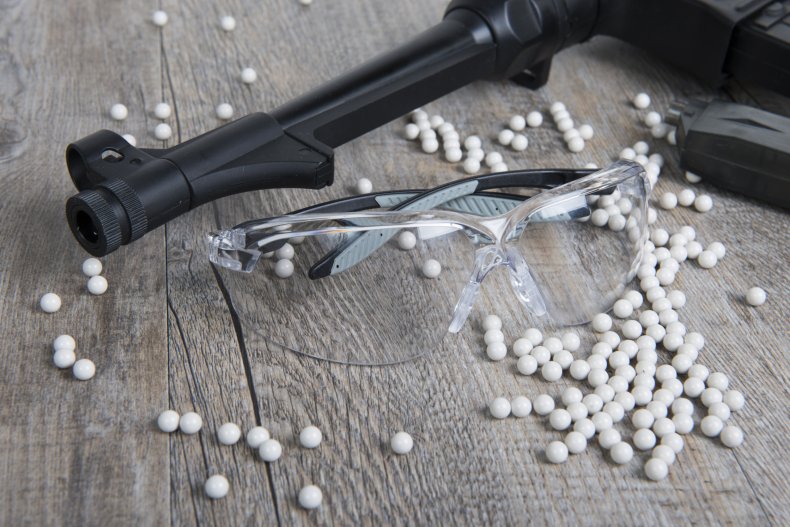 WCPS added that "because of the content of the video," many individuals in the community and beyond have contacted the office with concerns.
According to police, an individual is observed in the video making "inappropriate and insensitive remarks that were threatening in nature" and holding "what appeared to be a rifle."
The Wicomico County Sheriff's Office launched an investigation and was able to positively identify the student in the video, police said in a statement.
Local news outlet WMDT reported that the individual was allegedly identified as the 15-year-old son of Board of Education member Tonya Laird Lewis.
During the investigation, police determined the weapon in the video to be a pellet rifle, which was seized. He allegedly told police the video was made five months ago but recently resurfaced at his school, 47ABC reported.
The student, who is a juvenile, will not be at the school for the remainder of the school year, according to WCPS.
"Much like those who have contacted us about the video, we are shocked and revolted by both the language and the visual content of this video," WCPS said.
Wicomico County Sheriff Mike Lewis told WMDT that he found it "repulsive" that a student would make such comments.
"For God's sake this is 2022 man," he said. "Are you kidding me? To have that type of racist language spewing from the mouth of a 15-year-old."
WCPS added that due to federal privacy rules, they are unable to comment on the individual student or the active investigation.
47ABC reached out to Lewis who allegedly declined an interview but said she is "focusing on our son and his poor choices" and is working with police and the public school system.
"At this time we are going to decline an interview. We are focusing on our son and his poor choices. Working with the Wicomico County Public School System and the Sheriffs Office."
The investigation is ongoing as police and the Board of Education consult with the State's Attorney's Office, according to police.
Newsweek reached out to the Wicomico County Board of Education and the Wicomico County Sheriff's Office.
Unfortunately, acts of racism make the news often.
In California, a woman was filmed yelling racist comments at a Black employee after her credit card allegedly declined.
Last summer, a Florida teacher was fired after a video surfaced of her racist rant.
Another viral video showed a restaurant owner making racist remarks toward a Lyft driver.