Boarding School Doctor Accused of Child Sex Crimes, 5 Staffers Charged With Assault
A Missouri boarding school has seen several staff members recently arrested and accused of sex crimes against its students.
Physician David Smock, who had worked as a doctor at Agape Boarding School, was arrested by Arkansas police on Tuesday on eight felony charges involving various child sex crimes.
"He did not turn himself in," U.S. Marshal Mike Stokes told The Kansas City Star on Tuesday. "He was captured. There was a sighting in that town, and deputy marshals and local law enforcement went to that area and took him into custody."
The Kansas City Star reported that the charges against Smock consist of "four counts of statutory sodomy or attempted sodomy involving a child younger than 14…one count of second-degree statutory sodomy or attempted sodomy…[and] one count each of sexual misconduct involving a child younger than 15, fourth-degree molestation of a child younger than 17 and first-degree stalking."
Smock had worked at the Agape Boarding School in Stockton, Missouri, for years and is now the most recent staffer accused of sexually abusing children. In September, five staff members were charged with assault and were subsequently fired from their positions. A total of 12 third-degree felony assault charges were leveled at the staffers. No further details on those cases are available.
The charges against Smock come from an investigation that claims he sexually took advantage of a student at the school, which advertises itself as a boarding school for boys with "behavior, motivational or academic struggles."
According to Springfield, Missouri, news station KY3, the physician was seen as a "father figure" to the boy, who received gifts from Smock and even moving into Smock's home. Smock is then accused of sexually abusing the boy at a rental home that he owned.
The felony charges were filed by Greene County prosecutors on Thursday, requesting that Smock remain in custody until his trial. The court found "by clear and convincing evidence," according to a docket entry, that "no combination of nonmonetary conditions and monetary conditions will secure the safety of the community or other person including the victim(s) and witness(es) and the court, therefore, denies bail herein and orders the defendant detained pending trial and any other stage of the criminal proceeding."
Newsweek has reached out to Agape Boarding School for comment.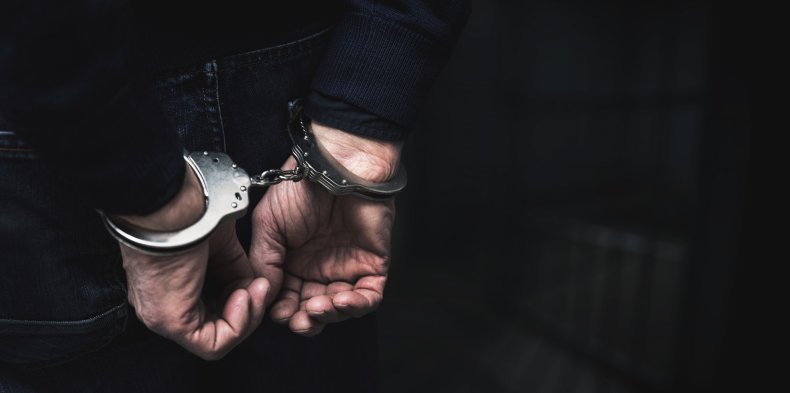 Smock was captured Tuesday night in Harrison, Arkansas, not far from the Missouri border. He had been considered a fugitive for several days.
A phone message left Wednesday with Smock's attorney wasn't immediately returned.
The Associated Press contributed to this report.