Bob Dylan Delivers Nobel Prize Lecture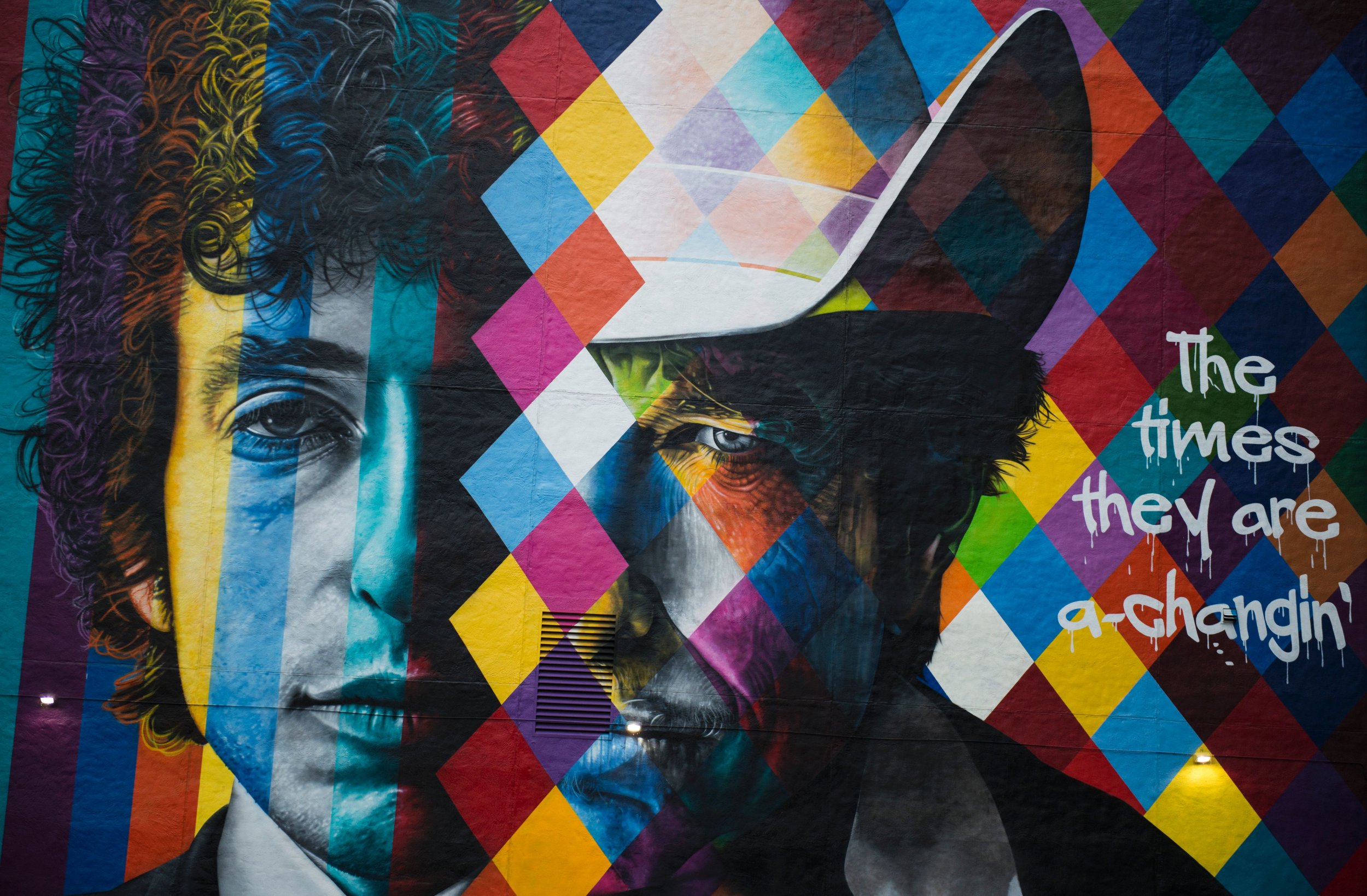 Bob Dylan has delivered a 4,000-word long lecture which officially awards him the Nobel Prize for Literature.
Dylan made history in 2016 as the first Western musician to be awarded a Nobel Prize in Literature (Indian poet and musician Rabindranath Tagore received the honor in 1913). Explaining the committee's choice to award the singer-songwriter with the 8 million Swedish crown ($927,740) prize, the Swedish Academy said Dylan had created a "new poetic expressions within the great American song tradition."
The decision sparked a lively debate about the confines of different forms of artistic expression and then further controversy when Dylan turned down the invitation to the Nobel ceremony in Sweden in December, "citing prior commitments."
Hitting the June 10 deadline to deliver the lecture in return for the official award and monetary prize, Dylan explores the question of not simply where music ends and literature begins, but how the two can coexist within the same art form.
Newsweek subscription offers >
"When I first received this Nobel Prize for Literature, I got to wondering exactly how my songs related to literature. I wanted to reflect on it and see where the connection was," he says. "If I was to go back to the dawning of it all, I guess I'd have to start with Buddy Holly."
In the 27-minute long lecture, Dylan talks about his musical and literary influences: a combination of listening to folk artists and reading literary classics (The Odyssey, Moby Dick, and All Quiet on the Western Front among these) gave his songs a uniqueness that struck a chord with generations of listeners.
In getting to the essence of how song lyrics relate to literature, Dylan argues that meaning in songs is not necessarily important, but their delivery is. "If a song moves you, that's all that's important. I don't have to know what a song means. I've written all kinds of things into my songs. And I'm not going to worry about it—what it all means," he says.
Newsweek subscription offers >
And to those who think that they can differentiate between a song and its lyrics, Dylan says: "Songs are unlike literature. They're meant to be sung, not read. The words in Shakespeare's plays were meant to be acted on the stage. Just as lyrics in songs are meant to be sung, not read on a page."
The Nobel committee expressed satisfaction with the lecture. "The speech is extraordinary and, as one might expect, eloquent," wrote Sara Danius, permanent secretary of the Swedish Academy, in a post.
Bob Dylan Delivers Nobel Prize Lecture | Culture