Dylan, Stones, McCartney and Young Team Up For a Mega Rock Festival: Report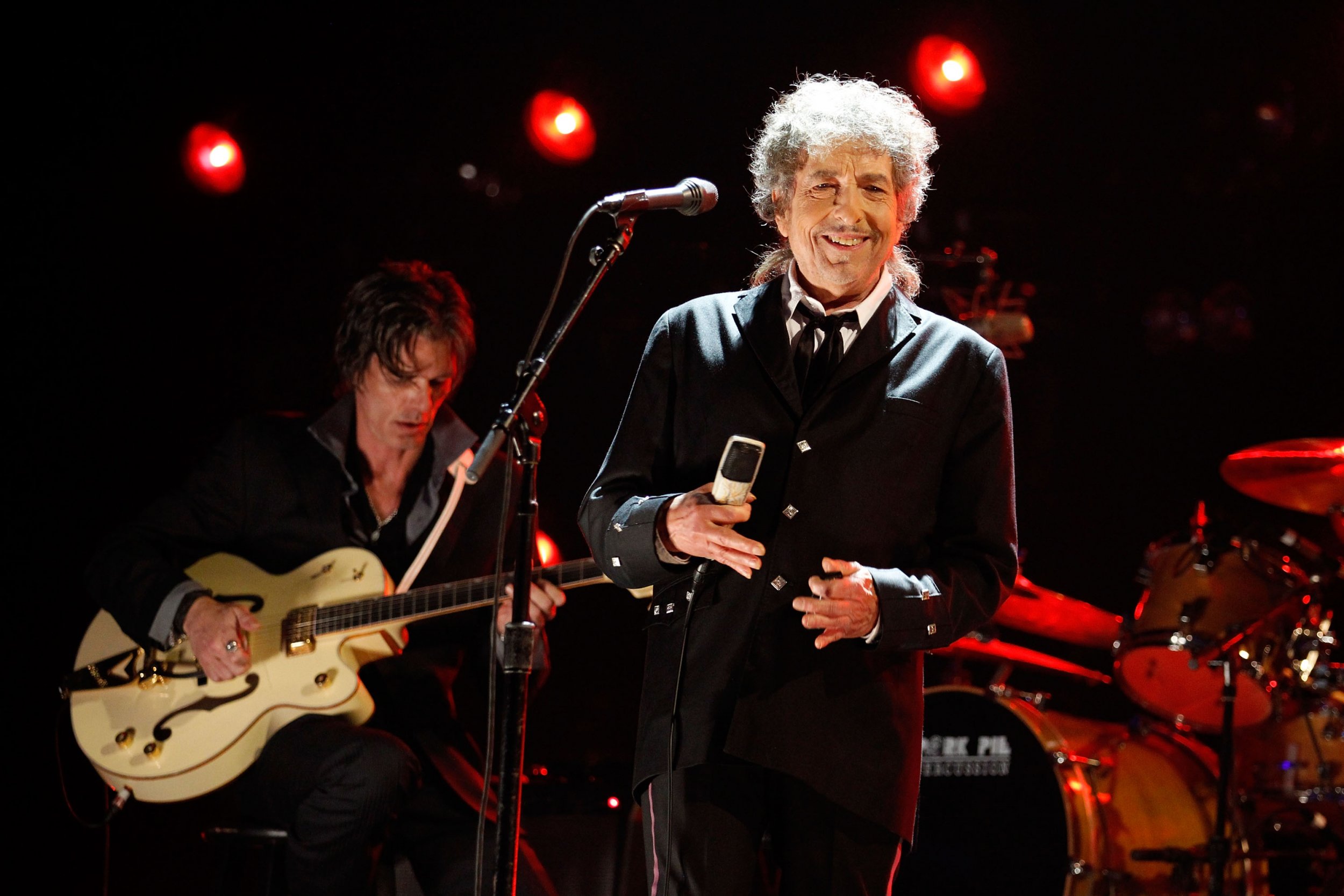 Coachella may currently be drawing a younger crowd with acts like Calvin Harris and Ellie Goulding, but reports suggest the event's organizers are hoping to lure an older generation of music fans to the festival scene with a three-day concert headlined by Bob Dylan, The Rolling Stones, Paul McCartney and Neil Young.
Goldenvoice Entertainment is reportedly in talks with an A-list roster of veteran acts—The Who and Pink Floyd's Roger Waters also among them—to take part in what could possibly be the biggest rock festival ever in October.
The event is planned to take place between October 7 and 9 at the Empire Polo Field in Indio, California—the desert oasis currently being occupied by Coachella over two consecutive weekends.
The Los Angeles Times reported that deals for the festival are "nearly complete" and an announcement should be on the way shortly.
If all goes to plan, the Stones and Dylan would open the three-day event on October 7, followed by McCartney and Young on October 8. Waters and The Who would close the weekend on October 9.
"It's so special in so many ways," Young's manager Elliot Roberts told the newspaper. "You won't get a chance to see a bill like this, perhaps ever again. It's a show I look forward to more than any show in a long time."
In addition to Coachella, Goldenvoice also operates the Stagecoach country music festival at the Empire Polo Field. It takes place this year a week after Coachella on April 29.