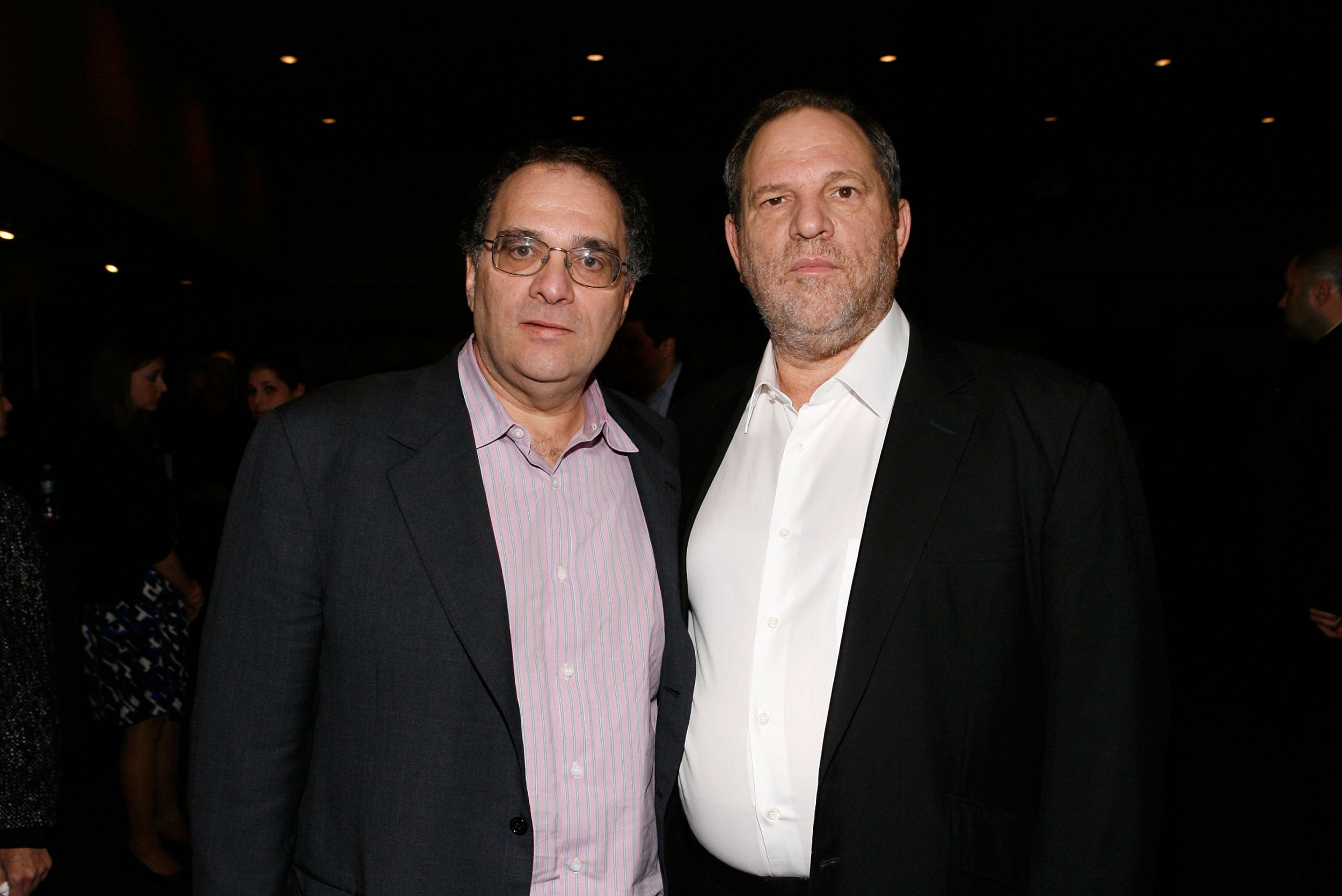 A prominent television producer has come forward to accuse Bob Weinstein, younger brother of disgraced film mogul Harvey, of repeated sexual harassment while working on a production last year.
Amanda Segel says Weinstein made attempts to date her beginning June 2016 by inviting her to dinners and parties during the production of the Spike TV show The Mist.
"'No' should be enough," Segel told Variety, which first reported the story Tuesday. "After 'no,' anybody who has asked you out should just move on. Bob kept referring to me that he wanted to have a friendship. He didn't want a friendship. He wanted more than that. My hope is that 'no' is enough from now on."
Segel said she hoped to build a professional relationship with Bob Weinstein after he first invited her to a private dinner. But once at the dinner, Weinstein asked "highly intimate questions" and "made romantic overtures."
Some of the questions included how old Segel was, since Weinstein claimed he did not want to date someone younger than his daughter.
When Weinstein's advances were rebuffed, Segel believes he held it against her during production of The Mist and even shouted at her at a meeting.
Segel states she eventually had her lawyer contact The Weinstein Company executives, including COO David Glasser, to inform them she would leave the production unless Weinstein stopped his advances and was not around her.
"Bob Weinstein denies any claims that he behaved inappropriately at or after the dinner. It is most unfortunate that any such claim has been made," a representative for Weinstein said in a statement to Variety.
The accusation comes as Harvey Weinstein, who started Miramax and later The Weinstein Company with his sibling, faces accusations of rape and sexual assault from at least 30 women over the last three decades—stories revealed in painstaking detail in The New York Times and The New Yorker.
Harvey Weinstein officially resigned from the company that bears his name on Tuesday, days after the board had called for his firing, according to TMZ.
Reports have indicated Weinstein paid at least eight women after they accused him of inappropriate sexual conduct and assault.
Since the revelations, major stars like actresses Gwyneth Paltrow and Angelina Jolie have said they were harassed by Weinstein, while other movie stars like Ben Affleck have either been accused of inappropriate behavior or of having knowledge of Weinstein's and failing to act.
Glasser is part of an executive team facing scrutiny over how much they knew of Harvey Weinstein's alleged behavior and what they did or did not do to stop it. Weinstein's contract, citied by TMZ, reportedly contained language that forced him to keep paying settlements to women out of his own pocket as well as fines for repeated offenses.
Segel's credits include producing episodes of "The Good Wife," "Without a Trace" and "Person of Interest."