Politician Says Being Gay Is a 'Fashion Trend': 'in My Whole Life up to 50, I Had Never Seen or Heard of a Homosexual Person'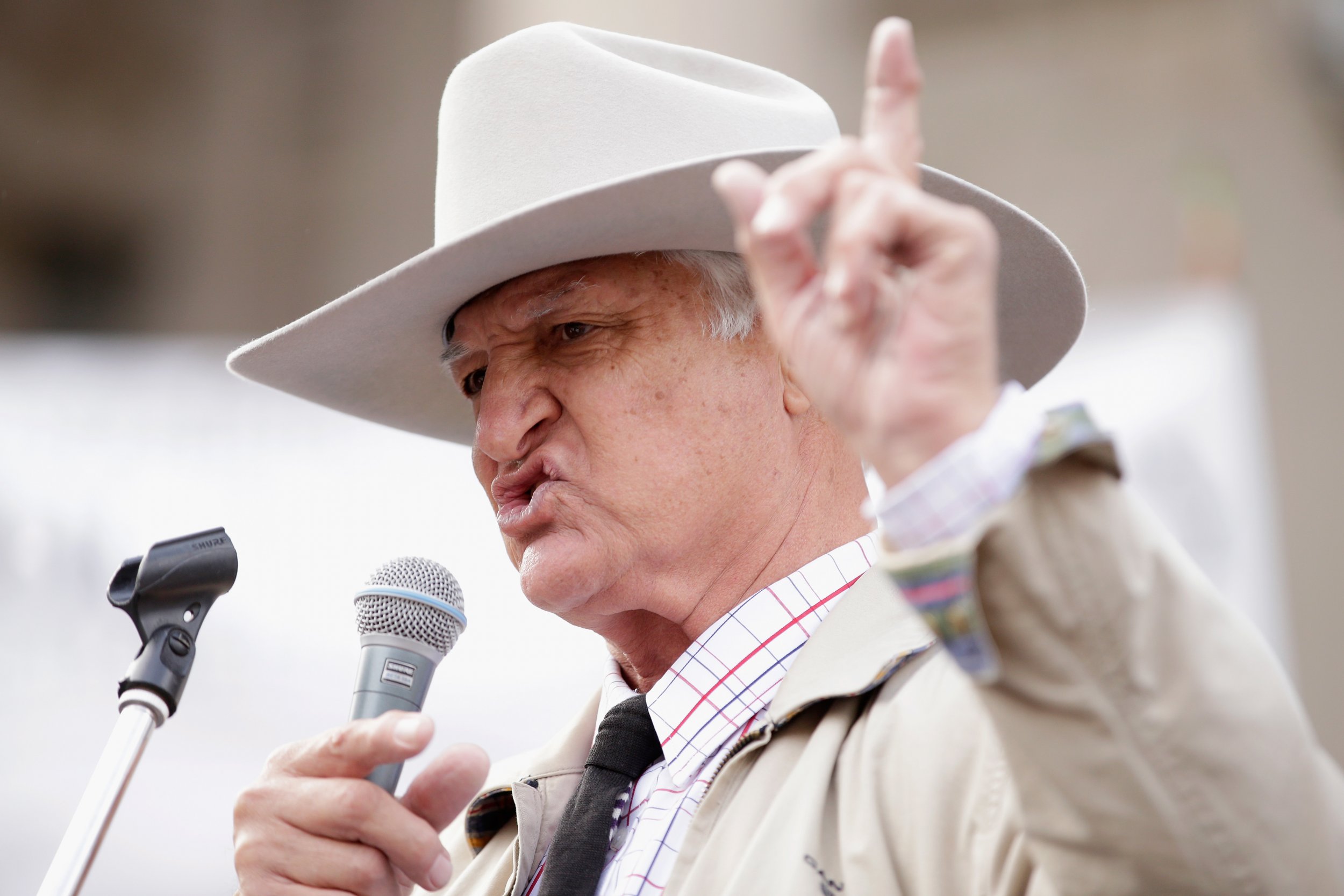 An outspoken politician in Australia has suggested that homsexuality is nothing more than a fashion trend, arguing that the legalization of same-sex marriages in the country had spawned a new wave of gay people.
Bob Katter, the head of the eponymous right-wing Katter Australia Party, made his latest homophobic comments while on the campaign trail in the northwestern state of Queensland ahead of an upcoming federal election.
Read More: Mormon gay conversion therapist now "choosing to pursue life" as homosexual
According to news.com.au, Katter said it had become "popular" to become homosexual in recent years, suggesting, "In my whole life up to 50, I had never seen or heard of a homosexual person."
The 73 year old was speaking in the town of Dalby, which was one of just three areas in the state to reject same-sex marriage proposal in the December 2017 national vote.
"Now it's fashionable, it's just like a fashion trend—tomorrow there'll be another fashion," Katter argued. "I just don't want to waste any time on it."
Katter also used his appearance to criticize school anti-bullying campaigns, which he described as "pro-homosexual." He added, "It's sort of controversial," according to the New Zealand Herald.
Katter—whose party holds three seats in the Queensland Parliament and one (his own) in the national parliament—is a controversial politician with a history of homophobic comments. In 2017, for example, he claimed homosexuals had "taken" the word gay. "The most beautiful word in the English language was taken away from all of us and they took it for themselves," he said, according to The Australian.
The politician used this supposed transgression as an excuse for his opposition to same-sex marriage. "I don't want them abrogating to themselves the right to take the most beautiful word in the English language and saying, 'oh now that's mine'," he said. "And then one of the most beautiful institutions in human history, marriage, and take that, and say 'that's mine'.
Katter has also come under fire for xenophobic and Islamophobic comments. Last August, he defended an inflammatory speech made by his party's Senate representative Fraser Anning, who called for an end to Muslim migration and used the phrase "final solution."
He said he was "sick and tired of the lily pad left" and migration that brought people "from overseas, from countries with no democracy, no rule of law, no egalitarian traditions, no Judeo-Christian background."
"You don't have to be Albert Einstein to figure out that we as a race of people, we Australians, are being buried by a mass migration program to line the pockets of the rich and powerful in Sydney," he added.