Bob Menendez Corruption Trial Juror Was at His Election Night Victory Party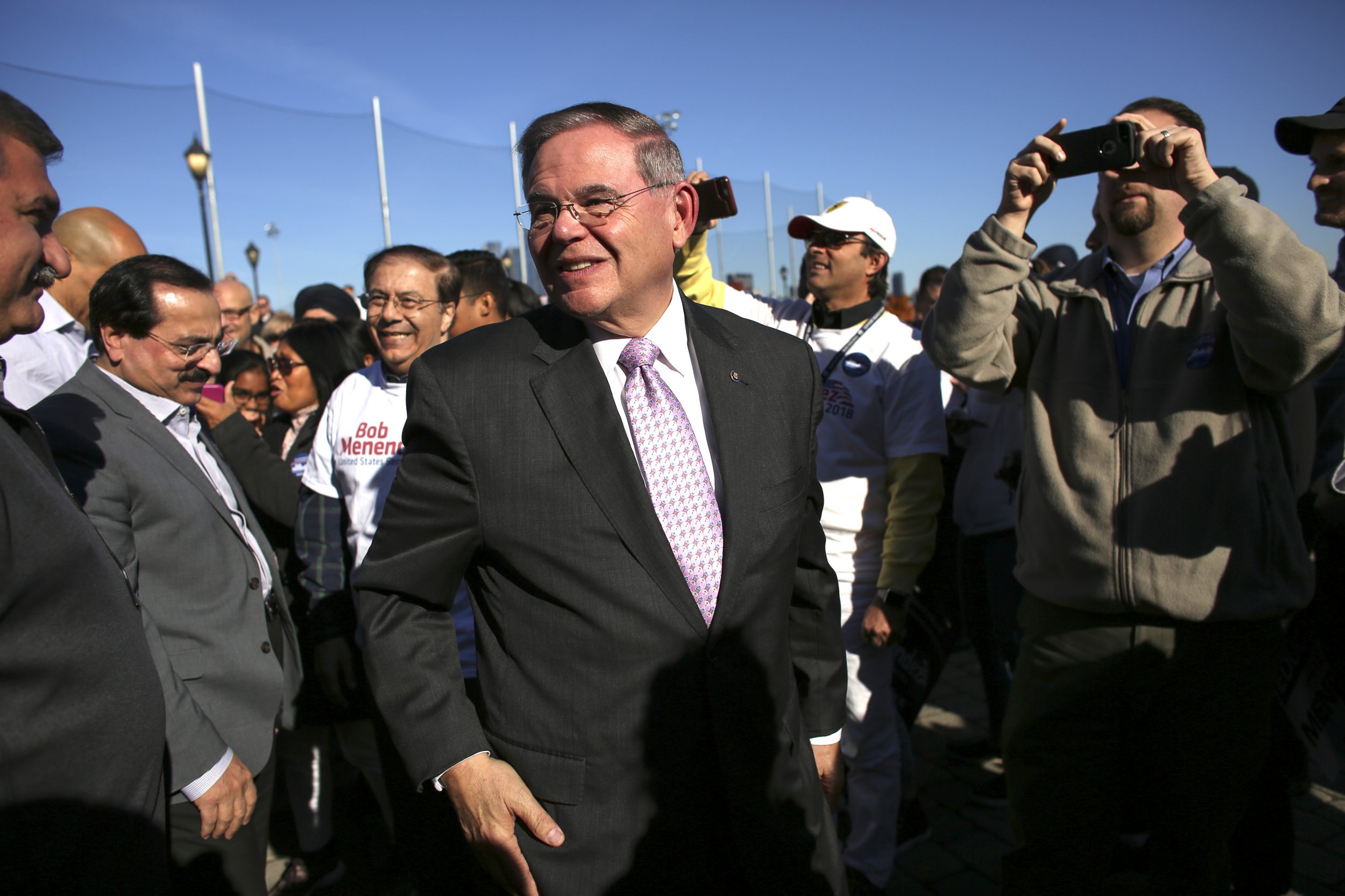 Democrat Bob Menendez scored a victory in his battle for re-election to the Senate in New Jersey Tuesday and had a notable supporter on hand to celebrate. Evelyn Arroyo-Maultsby was dismissed from a corruption trial against Menendez last year so that she could go on vacation. Twelve months on and she was on hand to cheer on the man she saw first-hand in the courtroom.
"I came out here tonight because I know Bob Menendez is a very good man and I was in a courtroom and I saw all the evidence they didn't have enough evidence," Arroyo-Maultsby told a North Jersey reporter. "What he did wrong, he did nothing wrong, he's a great man, that why I'm supporting Menendez. I voted for him. I voted blue," she added, revealing a Menendez T-shirt.
Arroyo-Maultsby was dismissed during the jury's deliberations at last year's trial after the judge honored a promise that she could go on a long-scheduled vacation. After being dismissed from her responsibilities, she made it clear what verdict she had reached.
"If I would have been there all the way to the end, it would have been not guilty," she said. "All the way to the end, not guilty."
The trial ended with a hung jury last November, after which U.S. District Judge William Walls moved to dismiss three charges of bribery against the senator. On Tuesday, Menendez was projected to defeat his Republican opponent Bob Hugin.