Bob Odenkirk has received an outpouring of support after reportedly collapsing on the set of hit TV show Better Call Saul.
Newsweek has confirmed that the 58-year-old actor was of shooting scenes for his acclaimed AMC series in New Mexico when the incident occurred on Tuesday.
As first reported by TMZ, Odenkirk was subsequently taken to hospital, where he currently remains.
Newsweek has contacted a representative for Bob Odenkirk for comment.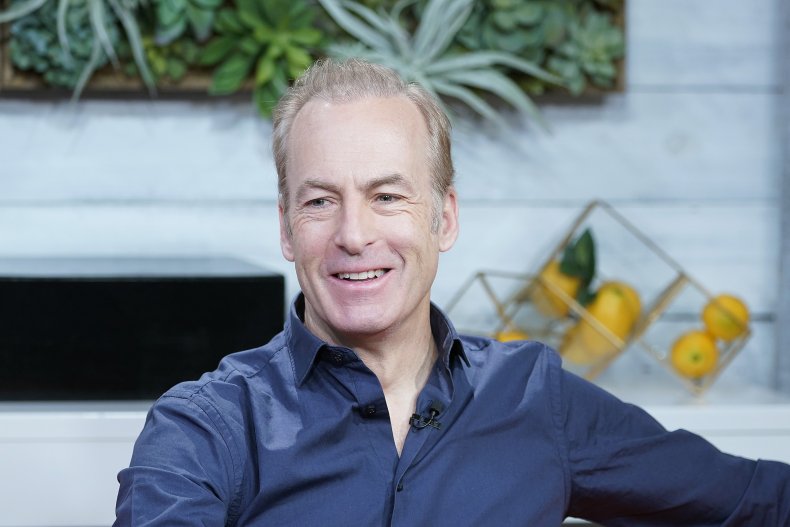 As the news circulated, Odenkirk received an outpouring of support from a host of well-wishers, who took to Twitter to share their thoughts and prayers.
"If you watch Better Call Saul (it's one of TV's truly great shows) and you've ever felt like an outsider excluded from something you wanted to be a part of, then you identify deeply with Bob Odenkirk," said TCM host Ben Mankiewicz. "I don't know him, but he matters to me. And I'm sending my love too."
"Big prayers for national treasure Bob Odenkirk," wrote podcaster Will Menaker.
Comedian Kath Barbadoro said of Odenkirk: "hopefully he was just dehydrated or something i cannot deal w a world in which bob odenkirk is experiencing suffering."
"I love Bob Odenkirk and hope he's doing as ok as possible," said author and actor John Hodgman.
"Say a prayer for the fantastically talented Bob Odenkirk. Hope he's OK," tweeted National Review senior writer Dan McLaughlin.
Reacting to the news, Rolling Stone chief TV critic Alan Sepinwall said: "Ugh. "Thinking good thoughts about Bob Odenkirk right now."
"I do not pray but I will do it for Bob Odenkirk to please be ok," actor and comedian actor and comedian Connor Ratliff tweeted.
Meanwhile, TV presenter Justin Gaynor made note of the unity the news had inspired, writing: "One small positive observation from this troubling news: can you imagine anyone being more universally loved/respected than Bob Odenkirk? Never seen the entire timeline unite and rally behind someone so quickly."
Odenkirk has been working on the 13-episode sixth and final season of Better Call Saul, a spin-off prequel of Breaking Bad, which ran for five seasons from 2008 until 2013.
Better Call Saul follows Odenkirk's titular character, Saul Goodman, as he transforms from con man Jimmy McGill to powerful defense lawyer Goodman.
The Illinois-born screen star has won critical acclaim for his portrayal of Goodman, scooping four Golden Globe nominations and and four Emmy nods.