Bob Owens, Leading Gun Blogger for Site 'Bearing Arms,' Found Shot Dead in Apparent Suicide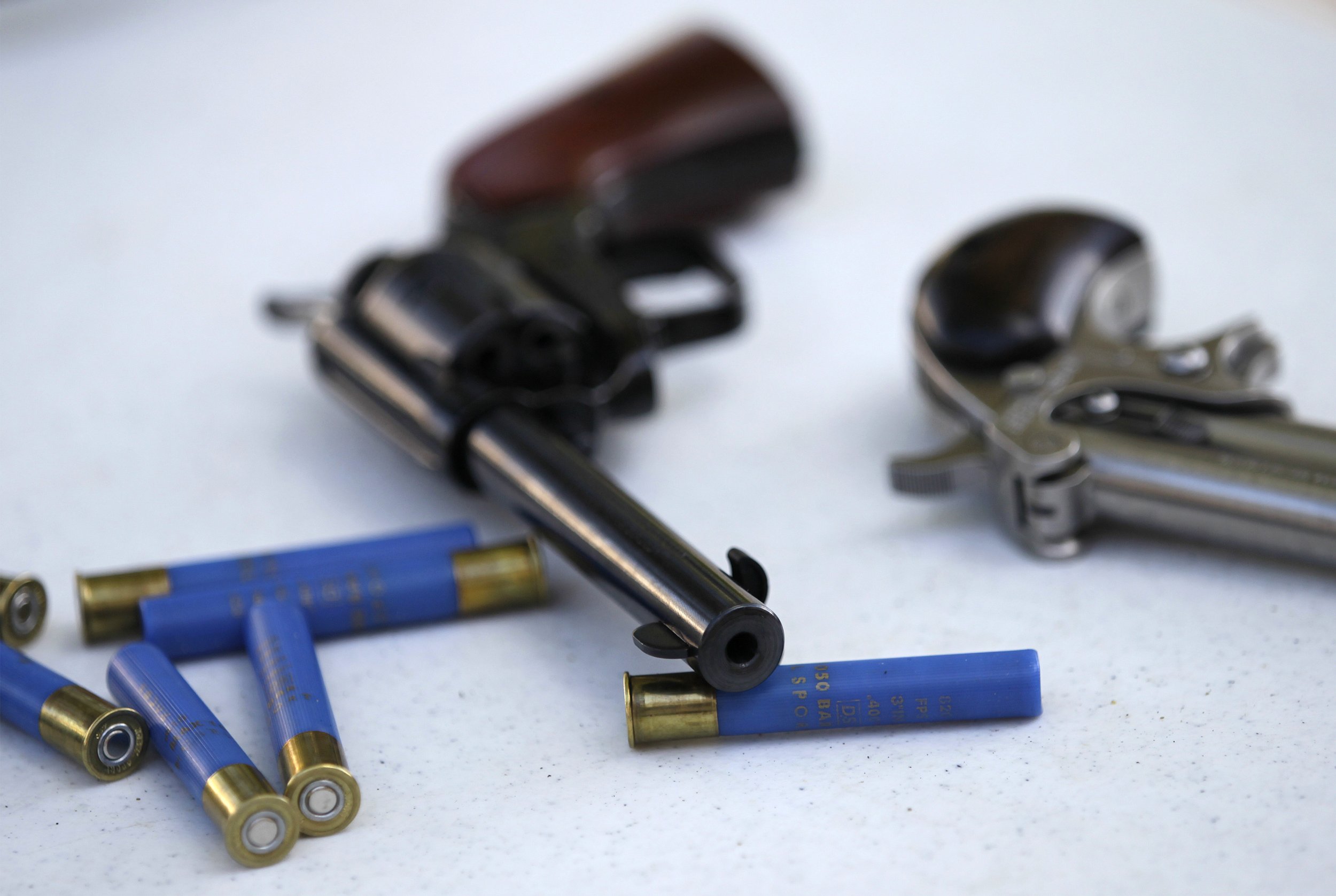 A leading gun blogger in the U.S. has been found shot dead in what is being investigated as a possible suicide.
Bob Owens, 46, an outspoken firearms advocate and editor of the blog Bearing Arms, was found dead Monday on a street corner in Fuquay-Varina, North Carolina.
The website published a tribute to its former editor on Tuesday, with writer Jenn Jacques saying, "Yesterday morning, just before 11 a.m., Bob Owens' life came to a tragic end.
"We did not make an announcement on Bearing Arms because it was more important to us to give the family a day to grieve than to break the story and get clicks. But so help me God, I've sat here trying, and still cannot bring myself to report this particular story.
"In the end, all that matters is he that will be sorely missed, and the truth is that we will never know what truly happened," Jacques wrote.
Police said they were investigating after Owens was found with a gunshot wound to the head, which they said was possibly self-inflicted.
Owens's body was discovered after he posted a message to Facebook, in which he wrote: "In the end, it turns out that I'm not strong. I'm a coward, and a selfish son of a bitch. I'm sorry."
His wife wrote a message below Owens's apparent goodbye note, in which she said: "You were nothing but a wonderful husband, loving father and giving friend.
"You always did what you thought was right even though it was not the popular thing to do. You were never a coward, or selfish, just hurting. I love you baby, you were my world."
A Second Amendment advocate, Owens was an outspoken critic of gun control groups and described Hillary Clinton as "the most dangerous and corrupt candidate to ever be nominated for president" in an article on his site in August 2016.
A Go Fund Me page has been set up in Owens's memory to raise college tuition money for his children and support the family.
"Bob leaves behind a wife and two daughters (9 and 17) who woke up this morning without 'Dad,'" a message on the site said. "Groceries, bills and college dreams will be a struggle — but we can help."
Tributes to Owens have poured in on social media, with many of the messages of condolences coming from those who had followed his gun blog.
The Bearing Arms editorial also said, "What we do know is that while Bob was a huge part of the 2A world, he was first and foremost a son, brother, husband, father, and friend."