Bob Saget Autopsy Reveals Trauma Similar to 'Baseball Bat to the Head'—Doctor
Comedian Bob Saget died after sustaining what appeared to be significant head trauma, according to a recently released autopsy report.
The 65-year-old star was found unresponsive in his hotel bed in Orlando, Florida, on January 9. Last week, Saget's family announced that he had died after he "accidentally hit the back of his head on something, thought nothing of it and went to sleep."
However, an autopsy report by Dr. Joshua Stephany, the chief medical examiner of Orange and Osceola counties in Florida, suggests the head injury was far more serious than one that could have been shrugged off.
"It is most probable that the decedent suffered an unwitnessed fall backwards and struck the posterior aspect of his head," Dr. Stephany wrote in the report, which was released on February 11, according to The New York Times.
The autopsy indicated that the injury ruptured veins in the space between the membrane covering the brain and the brain itself, causing blood to pool and compress critical areas.
People listed Saget's injuries as including posterior scalp abrasions, subgaleal hemorrhage, discoloration in the upper and lower eyelids due to skull fracture, subdural hematoma and subarachnoid hemorrhage.
Speaking with The New York Times about the findings, Dr. Gavin Britz, the chair in neurosurgery at Houston Methodist Hospital, said: "This is significant trauma. This is something I find with someone with a baseball bat to the head, or who has fallen from 20 or 30 feet."
Pointing out that the autopsy described fractures to thick parts of the skull, as well as to bones in the roof of the eye socket, Dr. Britz added: "If you fracture your orbit, you have significant pain."
Dr. Stephany, who ruled that Saget's death was accidental, determined that the injuries were likely sustained through a fall, although the report found no injuries on other parts of his body, which would have been expected if he had fallen from a great height.
Soon after the death of the Full House star, the local sheriff's office said there were no signs of foul play. According to the autopsy, no alcohol or illegal drugs were detected in his system.
Clonazepam, a benzodiazepine used to treat panic attacks and prevent seizures, and trazodone, an antidepressant, were detected in his system. There was no indication that these medications contributed to Saget's death, the autopsy report said.
Doctors speaking with the Times said the drugs could make somebody sleepy, however, and potentially contribute to a fall.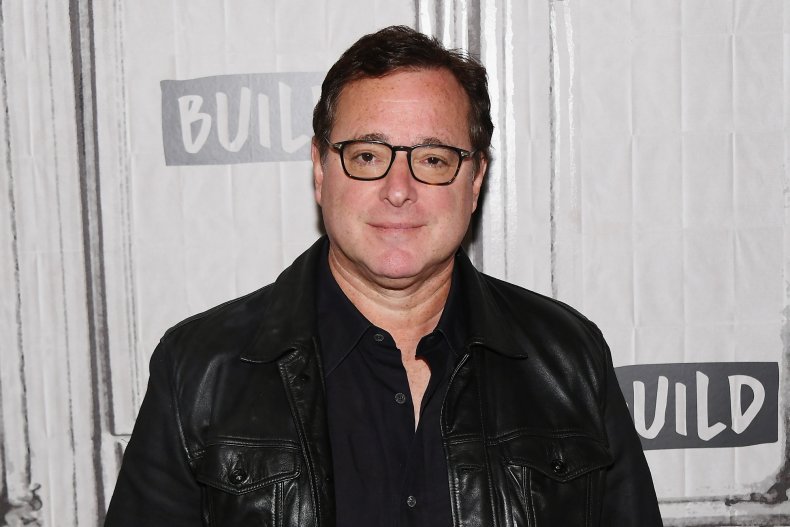 If Saget did fall, he was likely confused or perhaps even unconscious, according to Dr. Jeffrey Bazarian, an emergency physician and concussion expert at the University of Rochester Medical Center.
"I doubt he was lucid," Dr. Bazarian told the Times, "and doubt he thought, 'I'm just going to sleep this off.'"
The autopsy report also found that Saget had an enlarged heart, though there was no suggestion that this had contributed to his death.
A PCR test detected signs of COVID-19. The star said in early January that he had contracted the virus, but didn't specify when. A PCR test can detect COVID weeks after someone has recovered.
On Tuesday, Saget's widow, Kelly Rizzo—along with his three daughters Aubrey, Lara and Jennifer—filed a lawsuit against Florida's Orange County Sheriff John Mina and the District 9 Medical Examiner's Office to prevent further details from the investigation into his death from being released.
The publication of further information "would cause irreparable harm in the form of extreme mental pain, anguish, and emotional distress," said the family.
In response to the lawsuit, the Orange County Sheriff's Office told Newsweek in a statement: "While we are sensitive to the family's concerns about the right to privacy, that must be balanced with our commitment to transparency, compliance with the law and the public's right to know."
Dr. Stephany told Newsweek: "The District 9 Medical Examiner's office continues to offer our condolences to the family and loved ones of Robert Saget.At this time we have no comment on current or pending litigation involving the office."