Bob Woodward Will Publish 'Harrowing' Trump Book on 9/11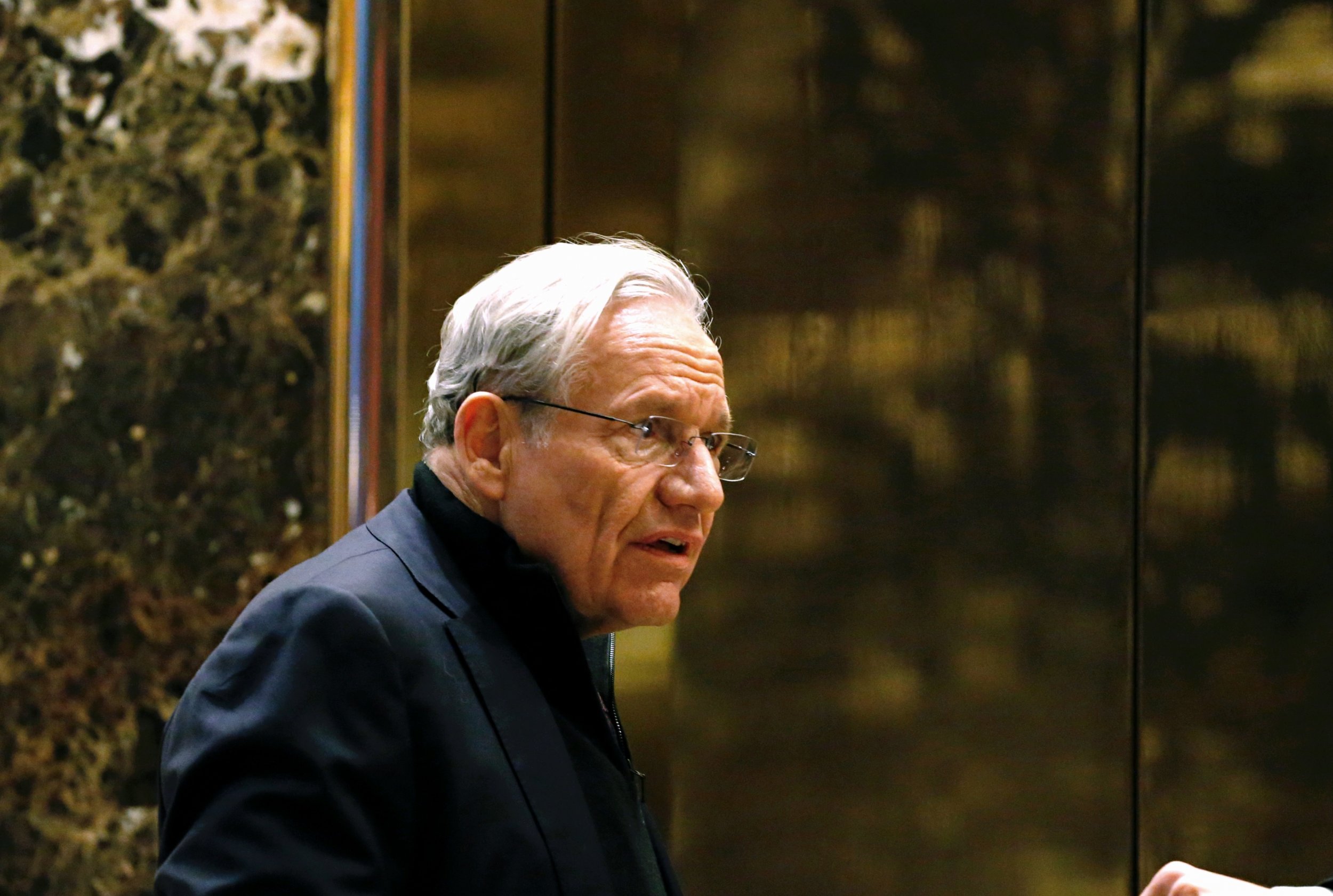 The acclaimed investigative journalist Bob Woodward, famed for exposing the Watergate scandal along with Carl Bernstein, will release his new "harrowing" book on the White House under President Donald Trump on September 11.
The book, called FEAR: Trump in the White House, will be published by Simon & Schuster in the run-up to the crunch November midterms, the first major electoral test of the Trump presidency. Republicans currently control both chambers of Congress. If the much-vaunted "blue wave" materializes as Democrats hope, the GOP will lose both in an anti-Trump backlash.
According to the Simon & Schuster release, Woodward's latest book—his 19th since 1974, all of the previous having been national nonfiction bestsellers, including 12 number ones—is built on "hundreds of hours of interviews with firsthand sources, contemporaneous meeting notes, files, documents and personal diaries."
The book "brings to light the explosive debates that drive decision-making in the Oval Office, the Situation Room, Air Force One and the White House residence," the publisher's release said.
"FEAR is the most acute and penetrating portrait of a sitting president ever published during the first years of an administration," said Jonathan Karp, president and publisher of Simon & Schuster. "This is the inside story on President Trump as only Bob Woodward can tell it."
September 11 has resonance as the anniversary of the worst terror attack in history. Nearly 3,000 people died in a coordinated attack by al-Qaeda using hijacked planes, including the bringing down of New York City's iconic Twin Towers.
Woodward, 75, picked up his second Pulitzer Prize as part of a Washington Post team covering the aftermath of 9/11, in particular the "War on Terrorism."
His first Pulitzer was for his coverage of the Watergate scandal with Washington Post colleague Bernstein. Watergate led to the resignation of President Richard Nixon.
According to the Washington Post, where Woodward still works as an associate editor, the book's title comes from what the journalist called "an almost Shakespearean aside" made by Trump when he answered a question about the nature of power.
President Barack Obama said in an interview with The Atlantic that "real power means you can get what you want without having to exert violence."
"Well, I think there's a certain truth to that," Trump told the Post when asked if he agreed. "Real power is through respect...Real power is, I don't even want to use the word: 'Fear.' "