Outpouring of Condolences for Bobby Brown After Death of Son Bobby Brown Jr.
Bobby Brown Jr., the son of singer Bobby Brown, has died in Los Angeles. He was 28 years old.
Los Angeles Police Department confirmed that Brown Jr. was found dead at his home on Wednesday.
Authorities said there were no signs of foul play following calls related to a "medical emergency" at 1.50 p.m.
Spokesperson Jeff Lee confirmed Brown Jr. was pronounced deceased at the scene.
Nick Szatmari, the agent for Brown Sr., declined to comment to CNN.
Brown Jr.'s death comes after the "My Prerogative" singer's daughter, Bobbi Kristina Brown, died aged 22 in 2015. Bobbi Kristina was the daughter of the late Whitney Houston who died aged 48 in 2012.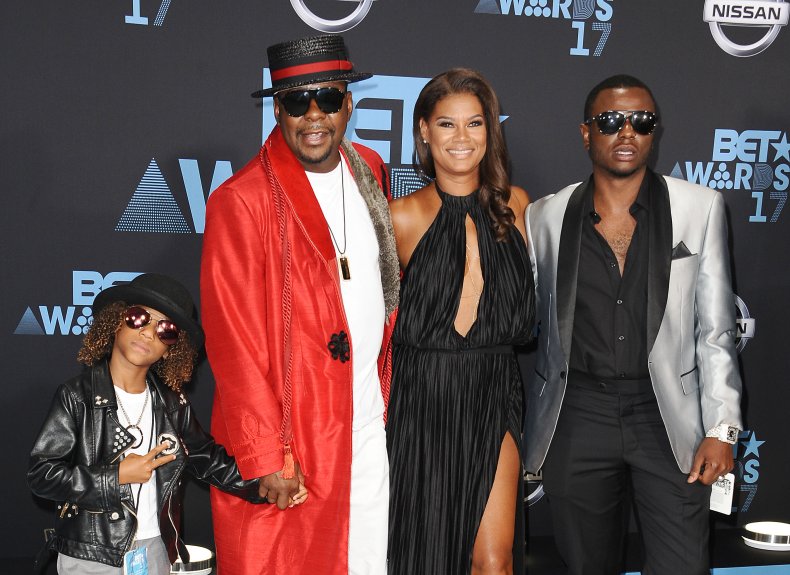 Bobbi Kristina was found unconscious in a bathtub at her home in Georgia and spent six months in a coma before her death. Her mother also died due to accidental drowning in a bathtub.
As well as Bobby Jr. and Bobbi Kristina, Brown has five other children.
Landon, the brother of Brown Jr., shared a touching tribute to his late sibling on Instagram.
"I love you forever King," he wrote alongside a black and white photo.
As news of Brown Jr.'s tragic death spreads, many on social media are sharing their condolences with Brown senior, who has experienced the deaths of many close relatives in his life. He is aged 51.
"Bobby Brown been through the wringer man. Can't imagine losing two kids and Whitney," comedian Travon Free tweeted.
Author Morgan Jensen tweeted: "Bobby Brown has experienced too much loss, man. Way too much loss."
TV presenter Joy Anne Reid added: "Bobby Brown has experienced so much loss ... so much loss. Wishing him some peace and serenity in this awful time."
"S***. Bobby Brown has had some serious losses in his life. 2 kids, and an ex-wife is A LOT. My goodness," author Luvvie Ajayi wrote. "Wow. Peace to him."
Another tweet with neatly 5,000 likes called for prayers for Brown, reading: "man, prayers for Bobby Brown and his mental health during this time. losing 2 children isn't something a parent should have to experience."
"This is sad. Bobby Brown has gone through a lot of loss," another person remarked.
Designer Kristy Tillman added: "Good lord Bobby Brown has experienced so much loss...."
"Bobby Brown's been through a ton of loss in his life. Two kids and Whitney. Damn," journalist Justin Tinsley wrote.