Bobby East Dead at 37: Former NASCAR Star Stabbed at California Gas Station
Former NASCAR driver Bobby East was killed in a stabbing on Wednesday after getting into a dispute at a California gas station.
East, 37, known for his time competing in NASCAR's Xfinity Series and truck division, had been filling up a vehicle at a station in Westminster, California, when the incident began. East got into a verbal spat with a man, later identified as 27-year-old Trent William Millsap, which escalated until Millsap stabbed the NASCAR star in the chest. In its report, Deadline referred to the suspect as a "drifter" and a "transient."
"Officers attempted life saving measures until OCFA paramedics arrived and transported the victim to a local trauma center, where the victim succumbed to his injury," local law enforcement said in a statement on East's death.
Westminster Police began searching for Millsap, who was also suspected of carrying out a different gas station stabbing in the area not long before the incident with East.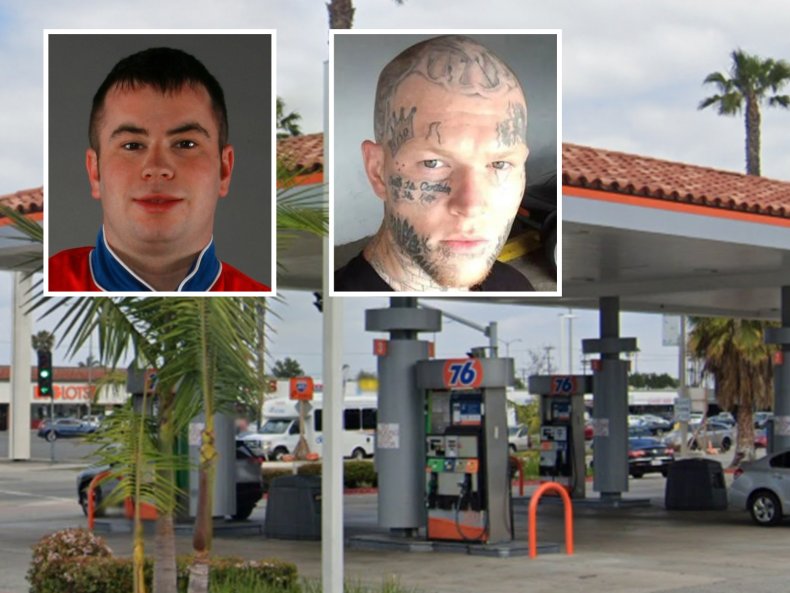 Millsap was ultimately tracked down to an apartment complex in Anaheim, according to The Independent, where a tip received by law enforcement indicated that he was hiding out. A SWAT team was dispatched to the building and engaged in a shootout with the suspect. Millsap was killed in the gunfire exchange, while a K-9 officer was also wounded.
East made 42 appearances during his time with NASCAR, according to Bleacher Report, the last being at a truck racing event in 2008. East also competed extensively for the United States Auto Club (USAC), becoming the organization's national champion three times and winning a total of 56 races. His professional career lasted from 2001 until 2014.
A native of Torrance, California, East was also the son of Bob East, an esteemed car builder who was inducted into the USAC Hall of Fame in 2007.
The investigation into East's death is being handled by the Westminster Police Department and the Orange County District Attorney's office. It is not clear at this time if East knew Millsap prior to the confrontation, or what Millsap's motivation might have been.
Newsweek reached out to the Westminster Police Department for comment.
"Very sad to hear of the tragic incident involving Legend USAC driver Bobby East," Todd Bodine, a two-time NASCAR champion, tweeted in response to East's death. "He was one heck of a wheelman. Thoughts and prayers to his family."
"In an open wheel car, there was no one better. So sorry to hear the news today," Charles Krall, communications manager for the Automobile Racing Club of America, said in a statement. "My love and thoughts are with his parents Bob and Janice, and the entire East family. Race in peace Bobby."