Tributes Paid to Wrestler Bobby Eaton, of The Midnight Express, Dead at 62
Tributes are pouring in for wrestling legend Bobby Eaton who has passed away. He was 62 years old.
Eaton was best known as one half of The Midnight Express, originally with Dennis Condrey and later Stan Lane.
With an illustrious wrestling career spanning five decades, Eaton was inducted into the Wrestling Observer Newsletter Hall of Fame in 2009.
Eaton's sister, Debbie Eaton Lewis, confirmed her brother's death in an emotional Facebook post.
"I never wanted to have to post this, but my Little Brother Beautiful Bobby Eaton passed away last night. When I find out all the details, i will post them. Bobby was the kindest, loving person you would ever meet. I loved him so much and going to miss him," she wrote per Bleacher Report.
Eaton's cause of death has not yet been confirmed. The Sun reports that he was hospitalized in July after a fall.
Several figures from the wrestling world have paid tribute to the late grappler on social media.
"RIP Bobby Eaton. A friend, and an absolute master of the craft of professional wrestling," said AEW wrestler Frankie Kazarian. "A man whom I hope will get the recognition that he undeniably deserves. It was my pleasure to know, watch and learn from you. Our industry is a better place because of you. Godspeed sir."
While fraternal organization Cauliflower Alley Club tweeted: "I really hate doing these it's been a rough week, but we once again send out our sincerest condolences to the family, friends and the fans around the world as the legendary Beautiful Bobby Eaton has passed away at the age of 62. We thank you for the Memories. R.I.P. Bobby."
Sean Ross Sapp of Fightful.com described Eaton as "the man."
"Younger wrestlers and wrestling fans, seek these out. Bobby Eaton was the man. May he rest in peace," he tweeted.
While podcaster David Bixenspan shared an anecdote about Eaton.
Dax Harwood of The Revival fame said that "Bobby Eaton was literally one of a kind."
"Rest In Peace, Bobby. The wrestling Business did not deserve you, but I'm glad we got you," he said.
"RIP to one of the bests ever. Bobby Eaton," said Instagram account Wrestling Then and Now.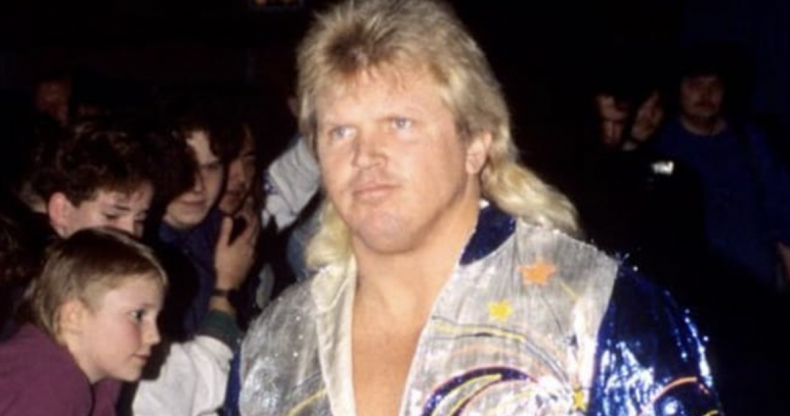 Dave Meltzer of the Wrestling Observer Newsletter added: "Very shocked and saddened to hear about the death of Bobby Eaton. Between the ropes he could do it all. Super nice guy as well."
Meanwhile, the National Wrestling Alliance tweeted: "The National Wrestling Alliance is Saddened to hear about the passing of the legendary 'Beautiful' Bobby Eaton. We send our love to his friends and family. His impact & legacy will always be remembered."