Bodega Vending Machine App Ditches Breakfast Sandwiches, Cats and Latino Roots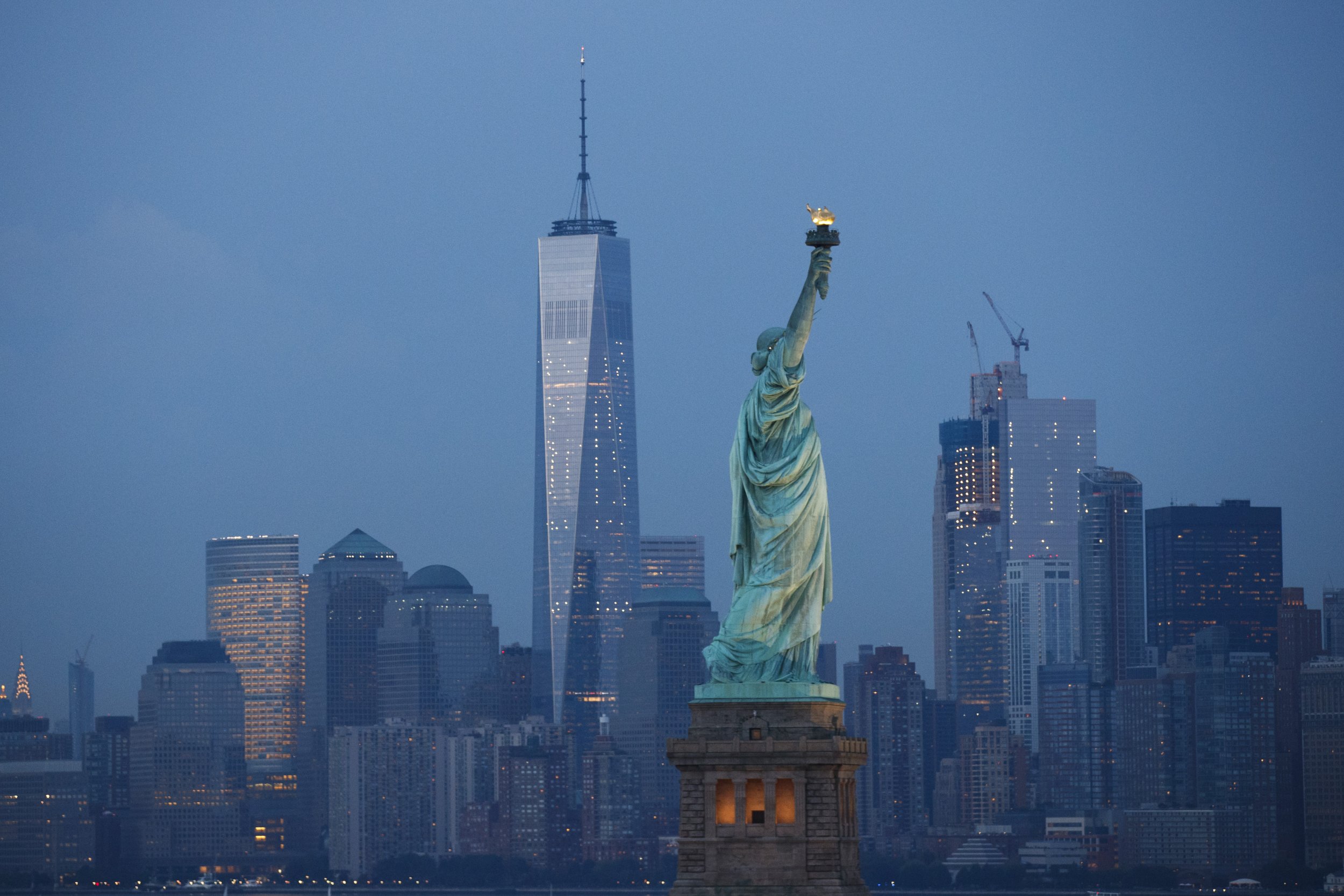 Don't mess with bodegas!
On Wednesday, a widespread outcry was sparked by a Fast Company profile about "Bodega," a startup whose app would allow customers to purchase non-perishable items from five-foot-wide pantry boxes. Emblazoned with a cat logo—a ubiquitous pet in corner stores—Bodega's boxes would be installed in apartments, offices and gyms, suggesting potential competition with mom-and-pop stores and the namesake bodegas.
But some bodega advocates are not having it. Frank Garcia, leader of the New York State Coalition of Hispanic Chamber of Commerce, told Newsweek that he's exploring legal actions against the California-based startup."They tried to trademark the name 'bodega'," he said. "This is corporate greed, and what they're doing is sacrilegious and disrespectful to the Latino community."
Bodega co-founders Ashwath Rajan and Paul McDonald were not available for comment Wednesday.
Garcia added that he would also seek the support of non-Latino bodega owners, who previously banded together to make a political statement in the wake of President Donald Trump's controversial immigration order in February. "I know they're going to support us and we're coming together," Garcia said, adding that he will bring in bodega owners across the country and Puerto Rico.
Twitter users lashed out at the Bodega app Wednesday, arguing that it was trying to profit from a beloved economic linchpin for many immigrant families in cities such as New York and Los Angeles.
Others see Bodega as just another vending machine.
One user said the pantry box lacks the elements of a true bodega: A breakfast sandwich, a real cat and cardboard boxes behind the register.
In response to such criticism, McDonald wrote in a blog that his intention was not to put corner stores out of business and acknowledged that appropriating the word "bodega" struck a chord. "We did some homework — speaking to New Yorkers, branding people, and even running some survey work asking about the name and any potential offense it might cause," McDonald said.
But Garcia said the Bodega founders should have made a bigger effort. "At least businesses like 7-Eleven tried to work with bodegas understanding that they could take them out of business, so they offered franchises," Garcia said. "I believe the Hispanic community will not put up with this."
In recent years, bodegas have grappled with economic hardship due to high rent and competition from chain supermarkets. In 2015, The New York Times said, "Despite [bodegas'] profitability, stores are being squeezed out of the neighborhoods they call home. Once lonely grocery outposts in a dangerous city, their colorful awnings part of the streetscape, they are now losing customers to chain stores."
Garcia said his grandfather brought the family's bodega from Puerto Rico to New York City decades ago, fueling his drive to keep such stores afloat. "Bodega is an institution for the Latino community. The only people profiting from this business are the two founders," Garcia said. "Bodegas hire people; the machine doesn't."