Mexican authorities have found the remains of children as young as six-months-old in clandestine burial pits in the Gulf state of Veracruz.
On Friday, the National Commission of Missing Persons shared hundreds of images of clothing found on the corpses to help family members identify their missing. Among the items were socks, shoes, boxer briefs, women's underwear and several items of clothing belonging to children, reported Associated Press.
An official close to the investigation confirmed on Sunday that remains of both children and adults were found in the mass graves and that the photographed clothes were either cut from the bodies or found near them. Due to the nature and secrecy of the investigation, the official asked not to be named.
Mexican authorities discovered the mass graves, containing 166 skulls, earlier this month. That figure was officially updated to 174 by the Interior Ministry on Friday as the investigation continued.
Although it's rare for Mexican authorities to share forensic evidence from ongoing cases, they have done so in this instance to assist thousands of their citizens who are desperately seeking information about their missing relatives.
"It seems there's animus to clarify what has happened. But the fact that photos have to be put up on the internet shows that there are no other possible ways," Carlos Vilalta, a criminologist with Mexico's Center for Research in Geography and Geomatics, said, pointing out a need for a nationwide DNA database to more efficiently identify the deceased.
Experts have called the discovery of children unusual, as criminal gangs normally tend to go easy on women and children. "We have reached a point where violence impacts any person who gets in the way," Luis Leal, a security analyst, said (via Associated Press). "We are falling into surrealism, where violence doesn't impress us. And this is worrisome and outrageous."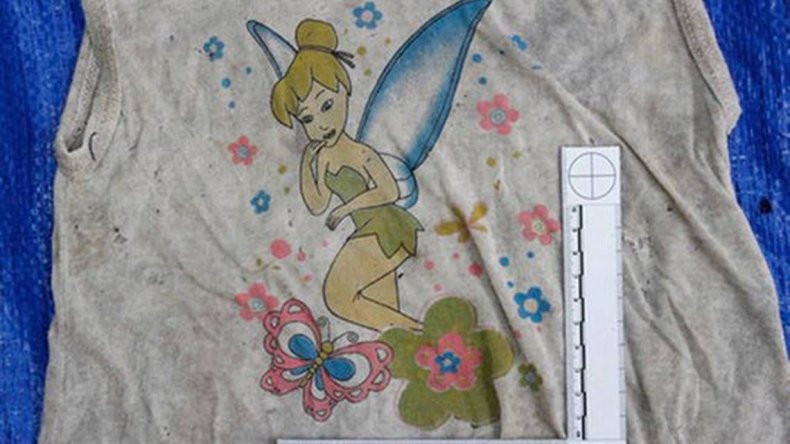 The burial site is one of the largest of its kind to be discovered in Mexico. The find comes amid rising violence rates thanks to criminal gang activity.
Earlier this month, the State of Veracruz prosecutor's office revealed that the remains, buried in approximately 32 pits, had been there for at least two years. Inside the grim sites, authorities have found skeletal remains, clothes and personal possessions, reported USA Today.
In recent years, Veracruz has been subjected to bloody conflicts between various drug cartel gangs and surges of kidnapping.
In 2016 and 2017, 253 skulls were found in similar burial sites in just Veracruz alone, while approximately 29,000 murders were officially recorded across Mexico last year.