Bodies of Dozens of Refugees and Migrants Wash Up on Turkish Coast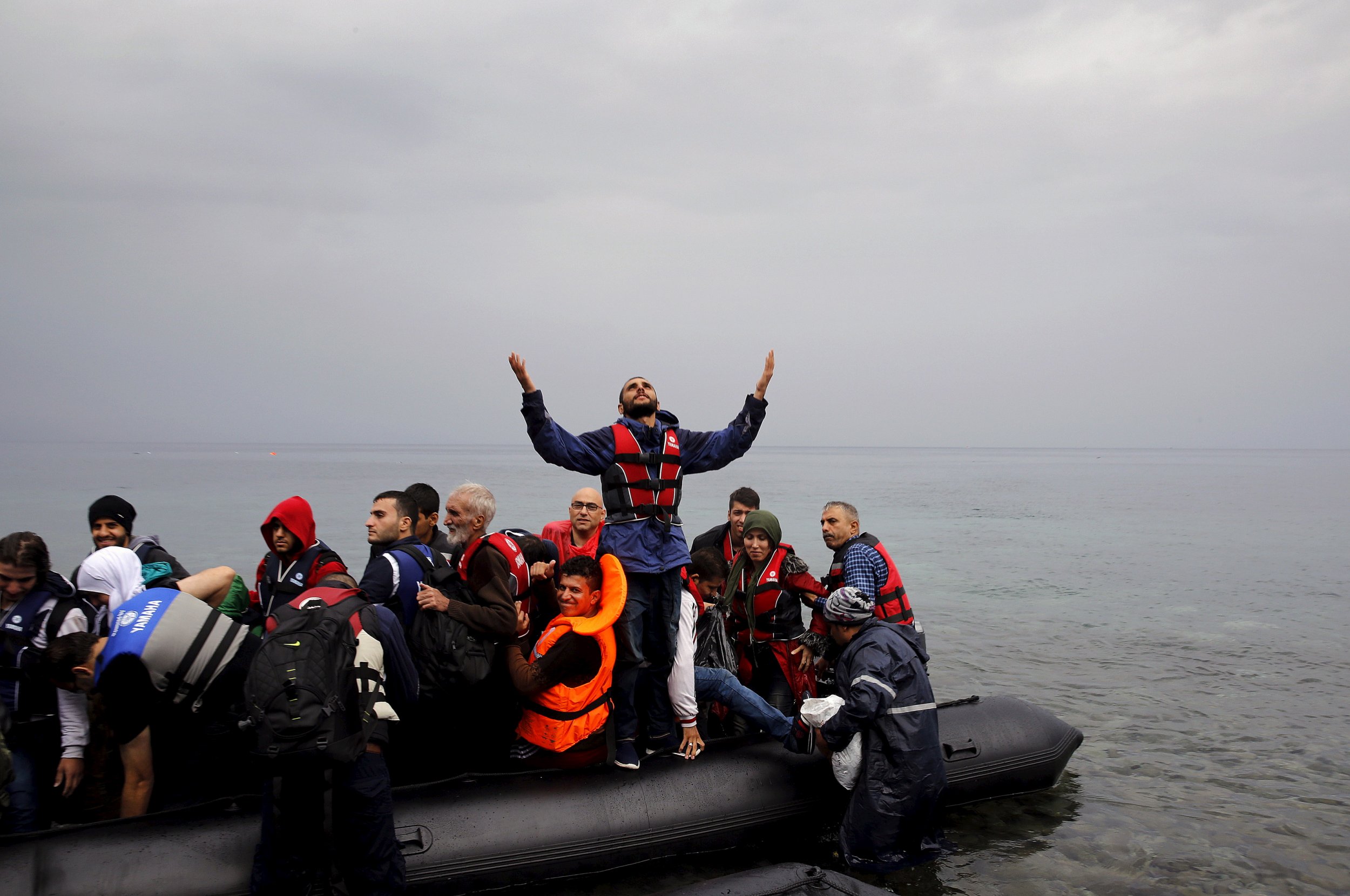 The bodies of nearly 30 refugees and migrants were found washed up along the Turkish coast on Tuesday, the latest casualties in ongoing attempts to reach Greece by rough winter seas.
Turkish authorities said 27 people, including three children, were found at two different locations on Tuesday after an inflatable boat capsized when trying to reach the Greek island of Lesbos: 17 bodies were found along the coastline of Ayvalik, while 10 were discovered further south in the Dikili district, Reuters reports.
Just five days into 2016, the boat's capsizing marks the deadliest incident for asylum seekers in the Mediterranean Sea this year. A 2-year-old boy, who drowned off the Turkish coast when his packed Greece-bound dinghy capsized on Saturday, became the first known casualty at sea in 2016.
The boat that capsized on Tuesday was packed with 36 people—who Turkish authorities say are mainly from Syria, Iraq and Algeria—and left from the Ayvalik district in Turkey's western Balikesir province. The governor of Ayvalik, Namik Kemal Nazli, told Turkey's Anadolu Agency that he expects the death toll to increase.
A video taken in the aftermath of the boat sinking shows a barely clothed man emerging from the water and the bodies of people who died, laid out on the beach. Around 650 people died while trying to make the Aegean Sea crossing last year.
The United Nations refugee agency said more than 850,000 refugees and migrants arrived in Europe via the Mediterranean in 2015, the majority of them from Syria, Iraq and Afghanistan. After a spike in September, the number of arrivals by sea fell, but more than 100,000 people per month landed in November and December, an enormous increase from the same period in 2014, when around 3,000 arrived.
Around half of the more than 4 million refugees who have fled Syria live in Turkey, where most adult refugees cannot legally work and many children don't go to school.