Bodies of World War II Troops Secretly Dumped in Mass Ocean Grave By Illegal Ship Scavengers in Indonesia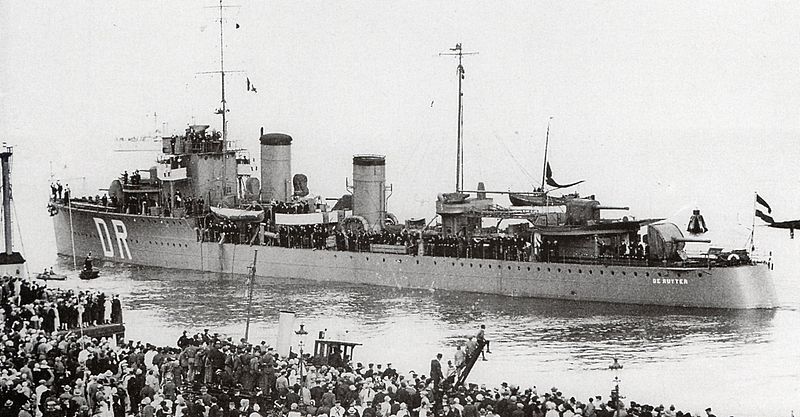 The missing bodies of World War II troops were unceremoniously dumped into the Java sea by metal scavengers, prompting outrage from government officials across the world.
Illegally stripping shipwrecks for valuable materials is rampant in Indonesia. Laborers paid by the scavengers to work on the wrecks of British and Dutch warships said the dumping site was in east Java, not far from the port of Brondong, as reported by Dutch daily news outlet the Telegraaf. The workers found human skulls, jawbones, hips, ribs and bones from hands and feet.
Dutch politician André Bosman told the Telegraaf that the reports "raise new questions and a feeling of great indignation." The British Ministry of Defense also condemned the "unauthorised disturbance of any wreck containing human remains," the Guardian reported.
Sovereign immunity covers the protection of war graves; desecration of this kind is in violation of international law. Military shipwrecks are legally recognized as war graves, no matter the circumstances under which they sank, according to Gizmodo.
An estimated 900 Dutch sailors died in the 1942 Battle of the Java Sea. Their ships included the Dutch naval vessels De Ruyter, Java and Kortenaer, according to the Guardian. In 2016, Dutch divers had planned to install commemorative plaques on the three sunken World War II ships—only to discover that they had vanished from their known locations on the ocean floor, according to the Guardian.
A single ship's worth of even low-quality metal can fetch up to $1.3 million, according to a previous report by the Guardian.
Meanwhile, in the Netherlands, Dutch parliament members are becoming impatient with the lack of suspects, and thus legal recourse, to pursue. They're currently questioning Indonesian authorities about how the incident was even able to occur in the first place, according to Gizmodo. The Indonesian authorities, for their part, deny any wrongdoing since they weren't officially tasked with protecting the wreck. If Dutch officials can recover the remains, they plan to grant them a proper burial.
"A military wreck should remain undisturbed and those who lost their lives onboard should be allowed to rest in peace," a British Ministry of Defense spokesperson said, according to the Guardian.
The National Museum of the Royal Navy and the Maritime Archaeology Sea Trust are now joining forces to deter similar occurrences in British waters, according to the Guardian. They plan to deploy a combination of satellite, radar and sensor technology to keep closer tabs on potentially suspicious activity.