Body of 6-Year-Old Adopted Girl Still Missing While Parents Plead Not Guilty to Murder
Isaac and Lehua Kalua, the adoptive parents of 6-year-old Isabella Kalua, also known as Ariel Sellers, pleaded not guilty to the murder of the child Monday, according to The Associated Press.
Isabella's body has not been found, but according to court documents, her older sister who was also adopted by the Kaluas told detectives she saw Isabella in a dog cage multiple times with duct tape on her nose and mouth, not breathing.
Earlier this month, the Kaluas were indicted on murder and other charges by a grand jury, and were denied bail by a judge, KHON 2 reported.
Isabella's sister reportedly told detectives she saw her not breathing in the cage two months ago, about a month before the Kaluas reported her missing to police. She said her parents woke her up after 3:30 a.m. and put Isabella in the bathtub and filled it with water to see if she would wake up, which she never did.
Isabella's sister said she helped carry her to her bed, but did not know what her parents did after that. Isabella was last seen on surveillance footage in the Kalua's home Aug. 18.
The court documents obtained by KHON 2 say that Isabella's sister alleges Isabella was put in the cage with duct tape "multiple times" because Lehua was tired of her getting up to eat in the middle of the night, saying the Kaluas didn't feed her.
The initial court appearances and documents have drawn a reaction from Isabella's family, who say they just want closure, even if it means finding out Isabella is dead.
"No child deserves to be treated like an animal. No animal deserves to be treated horrifically like that by monsters," Alena Kaeo, Isabella's biological aunt, told KHON 2. "I've kind of run out of all emotions as far as crying. Now I'm just hurt and I'm angry. And I just want to fight the battle of just getting these girls into a safer environment."
For more reporting from The Associated Press, see below.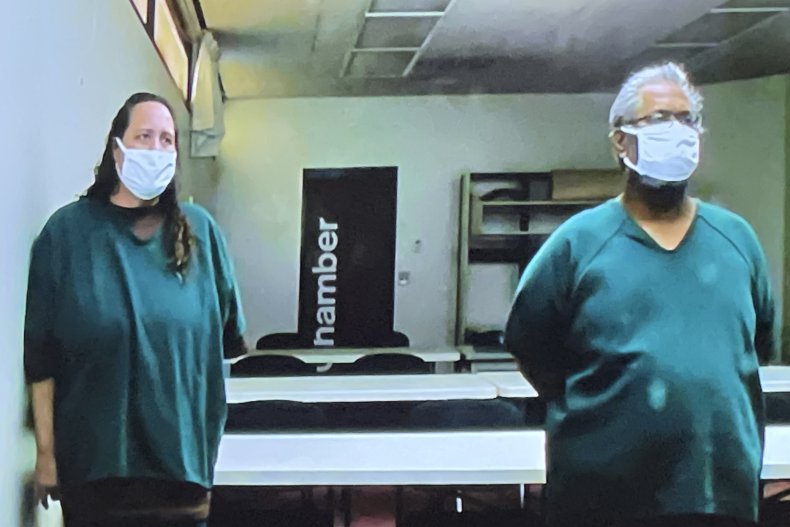 The Kaluas appeared via video from jail for a brief court hearing Monday. Their court-appointed attorneys entered not guilty pleas for them. A judge set trial for January.
Lehua Kalua's murder charge involves allegedly inflicting the damage that led to Isabella's death, Honolulu Prosecuting Attorney Steve Alm has said, and not taking reasonable steps to seek medical help for her. The husband is charged with what's referred to as murder by omission, by not helping Isabella, Alm said.
A reward for information about her disappearance or information leading to the recovery of her body has grown to $15,000, Honolulu Crimestoppers said.
Isaac Kalua's attorney, Donovan Odo, and Lehua Kalua's attorney, Jason Burks, declined to comment outside of court.