A Body Believed to Be Miya Marcano Has Been Found, Florida Sheriff Says
Florida authorities said on Saturday that a body they discovered is believed to be Miya Marcano, the 19-year-old college student who was reported missing on September 24.
Orange County Sheriff John Mina said during a press briefing that authorities are still waiting for medical examiners to officially identify the body. But, the police have informed the family of the finding.
Mina said that search teams found what is believed to be the remains Marcano Saturday morning in a wooded area at Tymber Skan apartments in Orlando, Florida. They also found a purse that had her identification near the body.
He added that police are still seeking at least two cellphones and keys related to this case, but confirmed that they are not looking for any other suspects involved in Marcano's death.
"We believe pretty conclusively that Armando Caballero is responsible for this crime and there's not any other person or persons that we are looking for in this case," Mina said.
Caballero was a person of interest in Marcano's disappearance. The Orange County Sheriff's Office on Monday learned that Caballero was found dead of an apparent suicide.
Mina said on Saturday that Caballero was at the Tymber Skan apartments complex on Friday night, the day Marcano went missing, before the police responded to the scene, according to cellphone records. But he confirmed that results from the autopsy will help them piece together the exact details that led to her death.
"I do think that he [Caballero] was trying to throw authorities off the trail by going all over the place, by going up to New Smyrna Beach in an effort to possibly get away with this before he took his own life," Mina noted.
According to Mina, investigators focused much of their search efforts at New Smyrna Beach because cellphone records indicated that Caballero was there for around an hour.
The search for Marcano has gone on for about a week.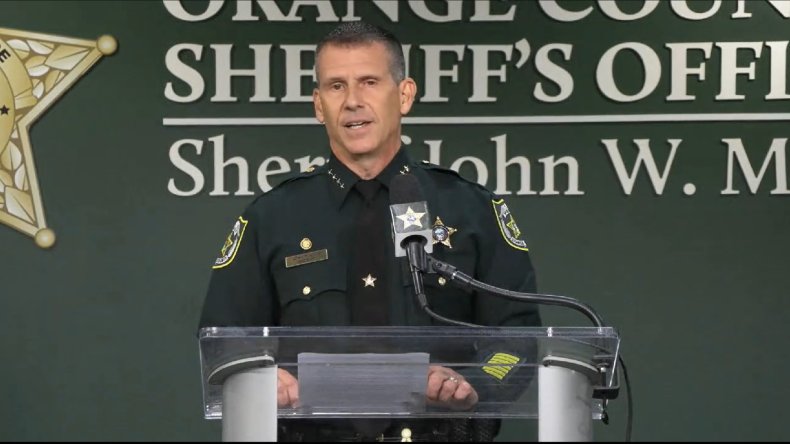 Earlier this week, Marcano's aunt, Semone Westmaas, said that she believed that the teenager was kidnapped by being taken out of her bedroom window in her apartment at Arden Villas complex in Orlando, Florida.
"We want Miya to be found, and whoever is involved, if there was more than Armando, we're asking you to find them," Westmaas said.
Marcano was last seen at the Arden Villas apartments complex, where she both worked and lived. She was supposed to catch a flight from Orlando to Fort Lauderdale last Friday to visit her family, according to the police. When she didn't show up, her family reported her missing.