Body Cam Footage Shows Chicago Police Officers Pointing Guns at Unsupervised Minors During Intensive Questioning
A CBS-led investigation has exposed abuse by police officers, with body camera footage showing officers pointing assault weapons at minors during a home raid.
Several incidents affecting 23 children and more than a dozen families were reported during the 18-month investigation led by reporters at CBS 2. Each involved a wrongful search and officers allegedly directing guns towards members of the family.
According to the report, police departments failed to discipline officers accused of raiding the wrong addresses—or record the incidents in writing—despite knowing it was taking place. This makes it difficult to determine how often such cases are happening.
In one instance, reporters were able to obtain body camera footage from officers involved in the wrongful raid of a property belonging to Krystal Archie and her three children: Savannah, 14, Telia ,11, and JJ, 7. The family's home was raided on three separate occasions just months apart.
Video from the second raid shows 14 armed officers interrogating the three children alone in the house while their mother was at work. In the footage, officers appear to be pointing assault rifles at the minors during intense questioning about drugs. The children can be heard sobbing and asking not to be shot, as police deny their requests to call an adult relative.
According to CBS 2, the searches took place after officers failed to check tip offs they had received from confidential informants. The result was that they raided an innocent family's home to look for a heroin dealer with no relation to the Archies—or any record of having lived in the property.
It does not appear to be a one-off. CBS 2 have also reported on incidents involving police raids at a 4-year-old's birthday party and another where an 8-year-old boy was handcuffed.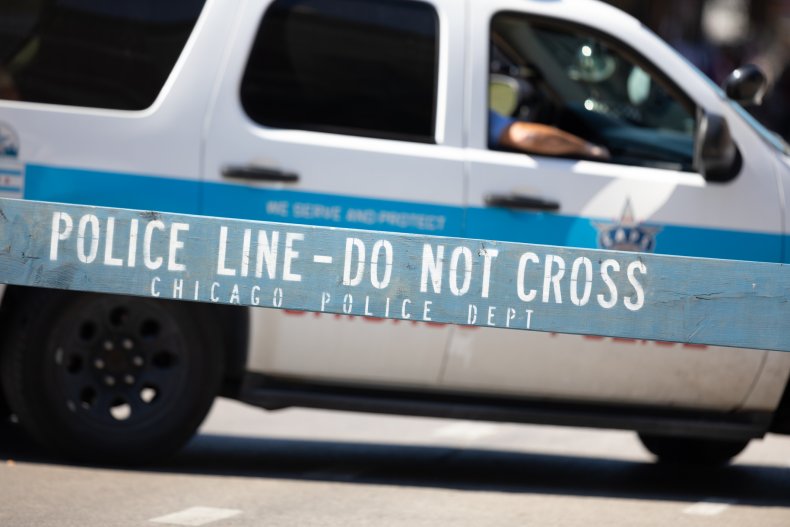 Chicago police have reportedly introduced police officer training and new measures in light of these revelations, including requirements that two body cameras are recording proceedings throughout the entire search warrant operation.
Officers will also be required to run full address checks at the Crime Prevention and Information Center in the police headquarters. This, officials told CBS 2, should ensure they have the best information when making home raids.
However, there already appear to be some cracks in the new policy. Police officers will need to create a log of raids on addresses that have not been listed on the search warrant. But they do not need to create a log if the address listed was wrong in the first place. According to CBS 2, that means the incidents they reported on would not necessarily have been listed under these new measures.
In response to the investigation, Lt. Matthew Cline told CBS 2: "We don't want to see that happen. We don't want to erode the trust within the community."
"These raids create unnecessary terror and long-lasting pain for families in the City of Chicago. Any parent can imagine the damage to children who have guns pointed at them by police—all in error," Karen Sheley, Director of the Police Practices Project, ACLU of Illinois, told Newsweek.
"We know that these events occur across the country, and they fit a pattern of misconduct by the CPD. It is exactly these sorts of events that led the U.S. Department of Justice to issue a scathing report rebuking the practices of CPD and the lack of oversight in these and other situations."
"Unfortunately, even with new police reform efforts, Chicago police still do not prohibit pointing firearms at young children. Nor are they required to document pointing a weapon during these raids. Chicago must reform these practices and end this horrifying pattern of abuse."
Newsweek has contacted the Chicago Police Department for comment.
This article has been updated to include a statement from the ACLU.